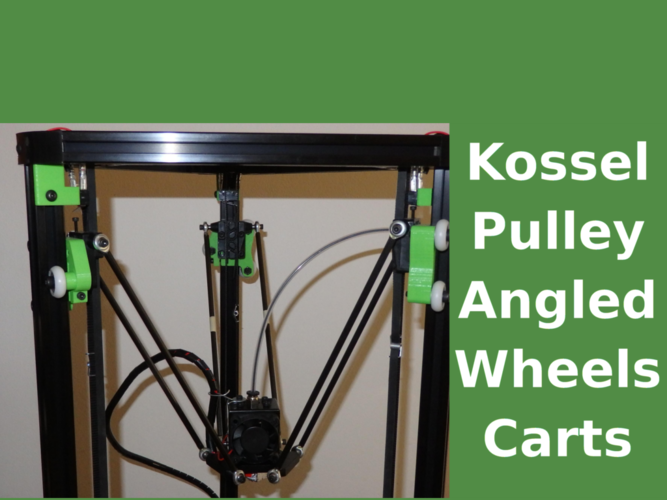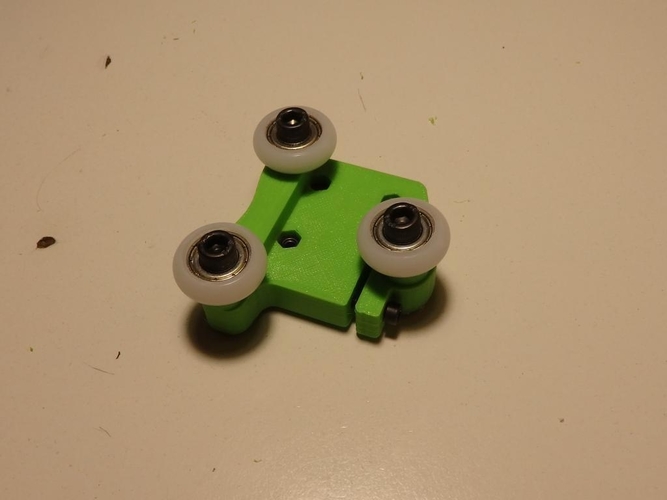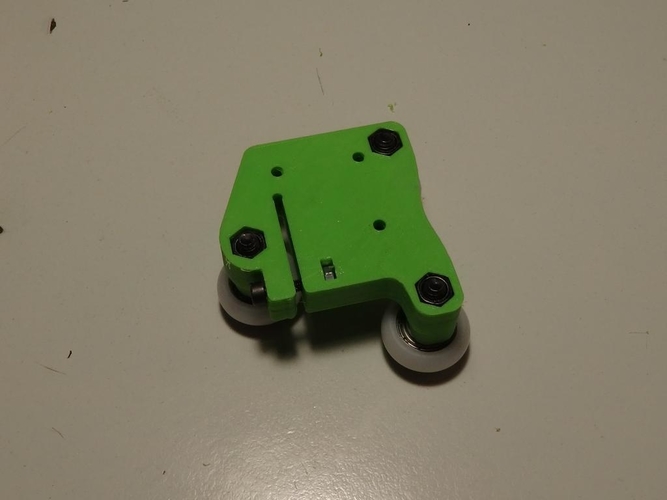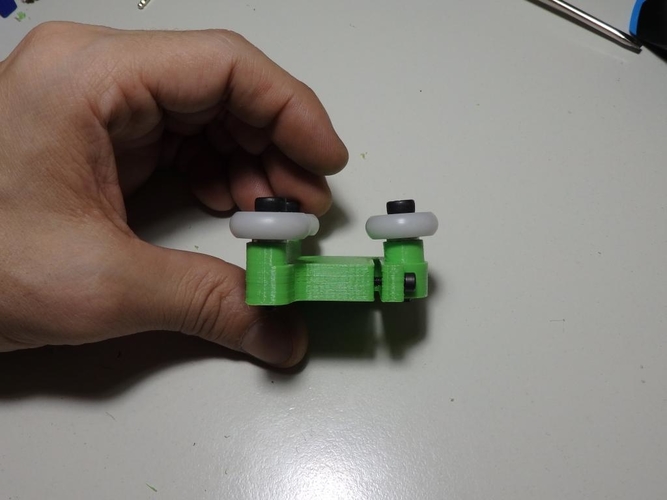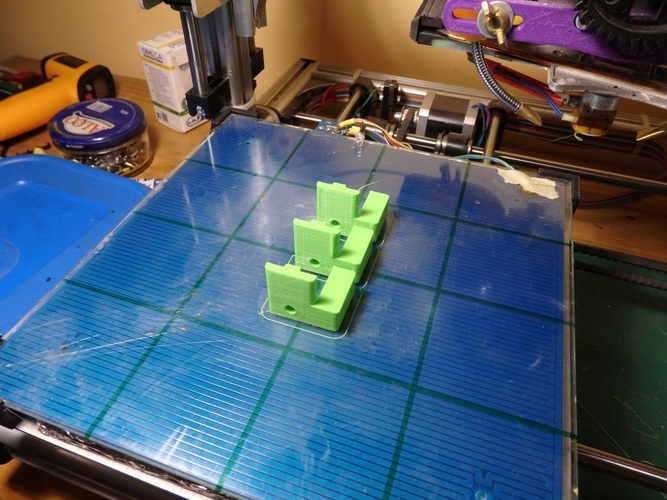 Hi, another carriage for Kossel / kosselmini ... this version use angled wheels to compensate ballbearing offset .. explain and show in this video
This printer is been sent me by  Gearbest  , Nice printer with little problems, this is my review 
PS The wheels holes in design are closed by a singled layer of 0.2mm ... in this way you not need use supports for print .. after print is easy to break this layer by screw.
I print it in PLA with 2 perimeters and 50% infill for a good rigidity
-
If you think to buy from Gearbest and want support me, use my affiliate link, thanks https://www.gearbest.com/?lkid...
If you want to make a donation, you can use thingiverse tip, thanks https://www.thingiverse.com/Sg...
Check me out at:
carrello-base-ruota-storta.stl
270 KB
supporti-fermo-corsa-distanziale-corto.stl
84.5 KB
supporti-fermo-corsa-distanziale.stl
84.5 KB