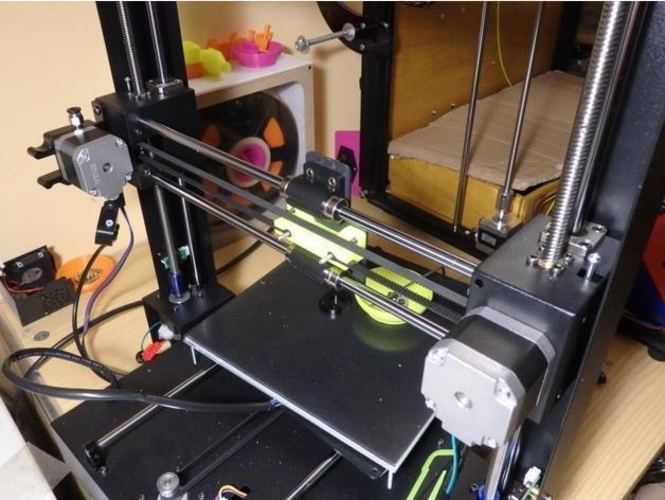 This modification can be used together with the new cable connector rear box to move the cable connector to the back of the trolley and have a completely free front plate to install the extrusion and cooling system that best suits you. I suggest you take a look at my "Scolopendra" fan extrusion system.
In the video below, I show the montage.
- 
Attention: If you bought the printer using my affiliate link, this drawing is free.  Send me an email to [email protected] with your order number and I will send you the drawings.
Check me out at:
blocco-cinghie-V0_2.stl
652 KB