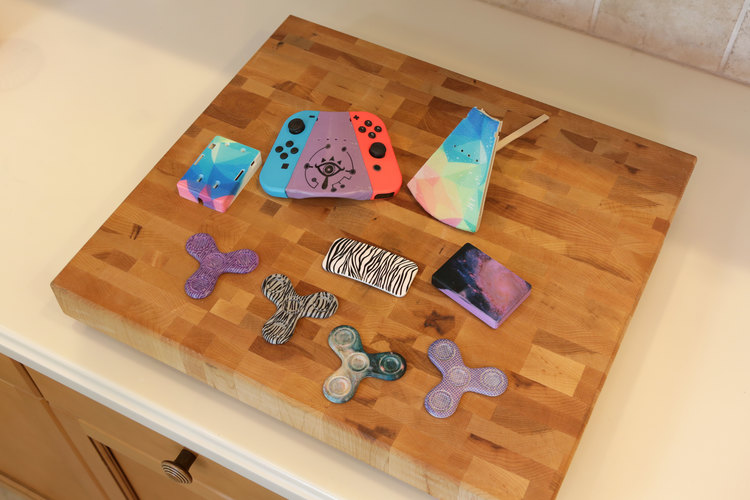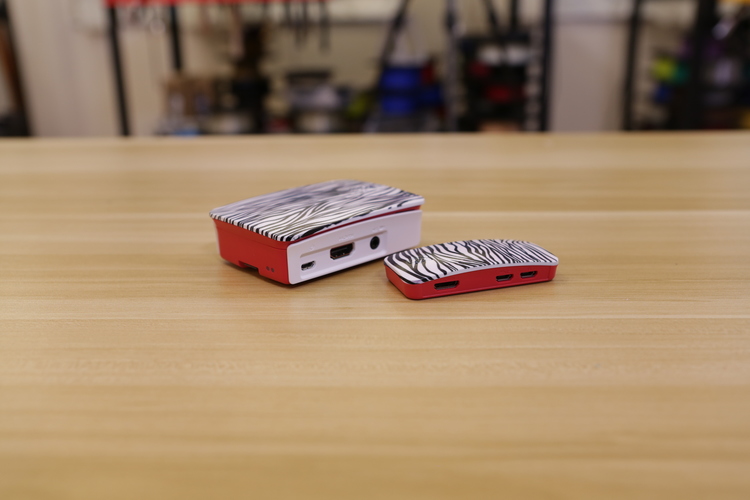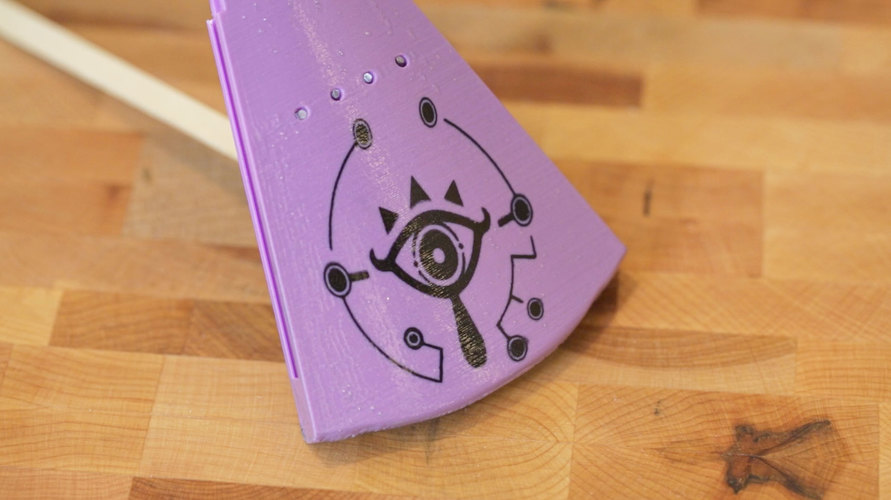 No Prints Yet

Be the first to upload a Print for this Design!
Joy Con Grips by: Alex Hatch @hatchmanpro https://www.myminifactory.com/...
No bear Fidget Spinner by Murray Clark: https://www.thingiverse.com/th...
full guide on: https://learn.adafruit.com/hyd...
Add Full color graphics to 3D Printed parts! In this week's project, we're hydro dipping 3d printed parts.
Works on moving parts! Images can actually wrap around 180° – so you can get some nice details on the sides and edges of your parts. We can even apply graphics to mechanical moving parts like this print in place, no bearing fidget spinner!
Hydro dipping also know as Water Drape Film, Water Transfer or Inkjet Water Slide Decal Transfer, is a post-processing technique that allows you to wrap graphics around objects. So with this method, you can add some pretty cool textures and full color graphics to your projects.
Hydro dipping is commonly used on machined and injection molded parts, but we found it also works great on 3d printed parts. So you're able to add high quality textures and graphics without lots of post processing. It even works with visible layer lines that you get with 3d printed parts.
feather-tft-case.stl
92.7 KB
feather-tft-case-top-2.stl
53.6 KB