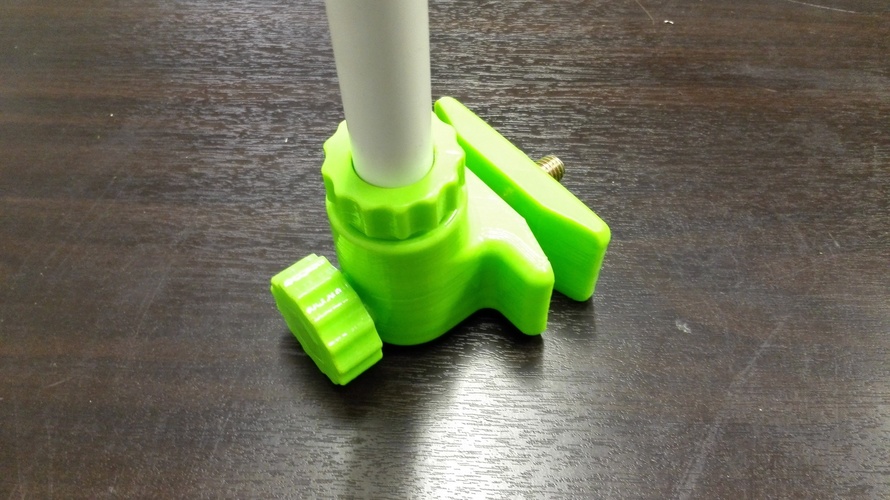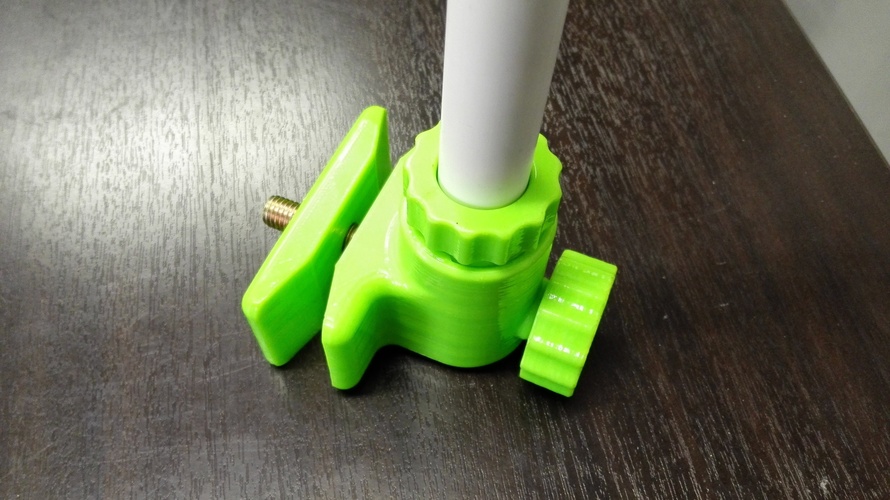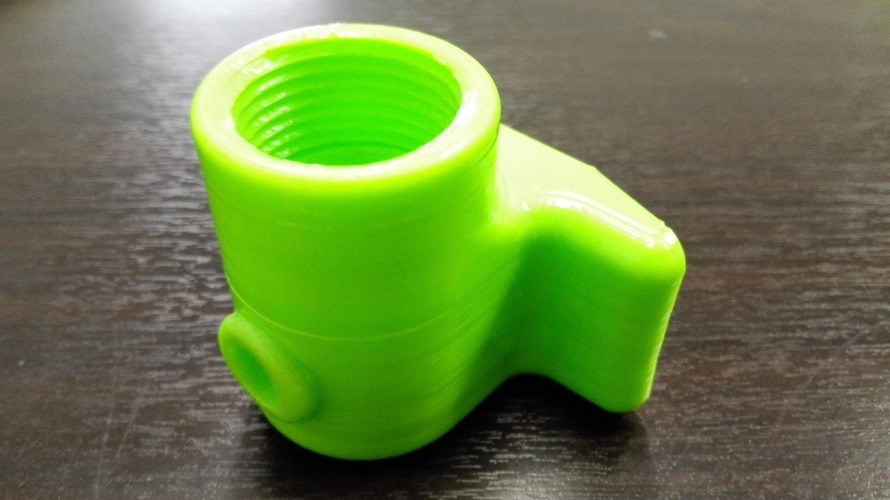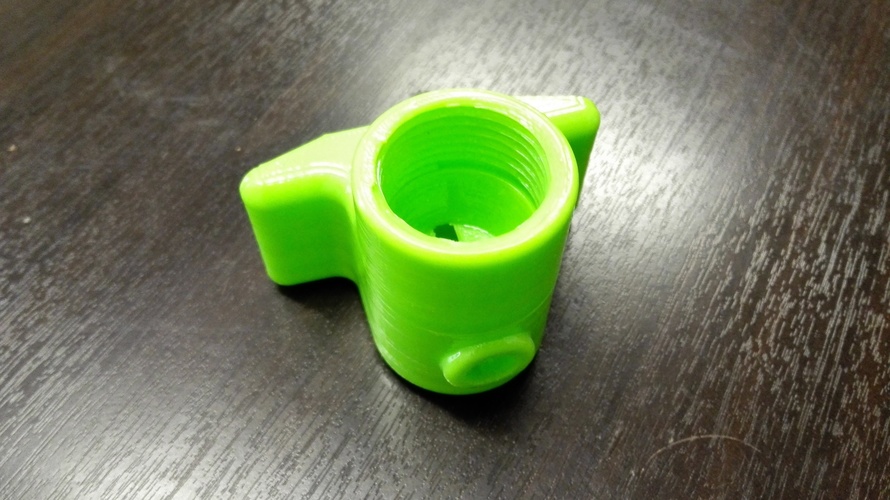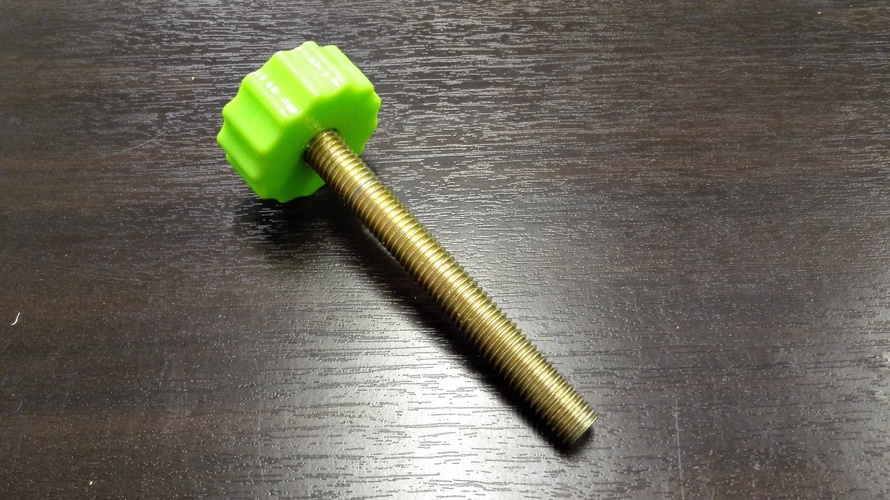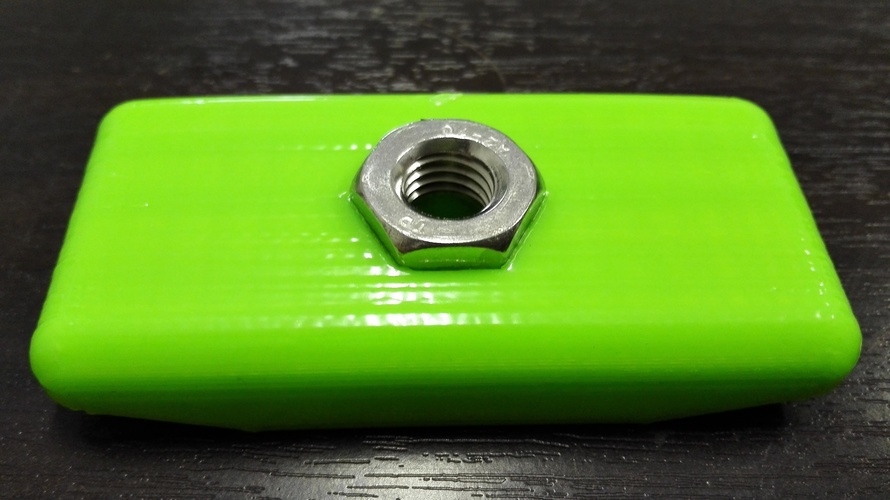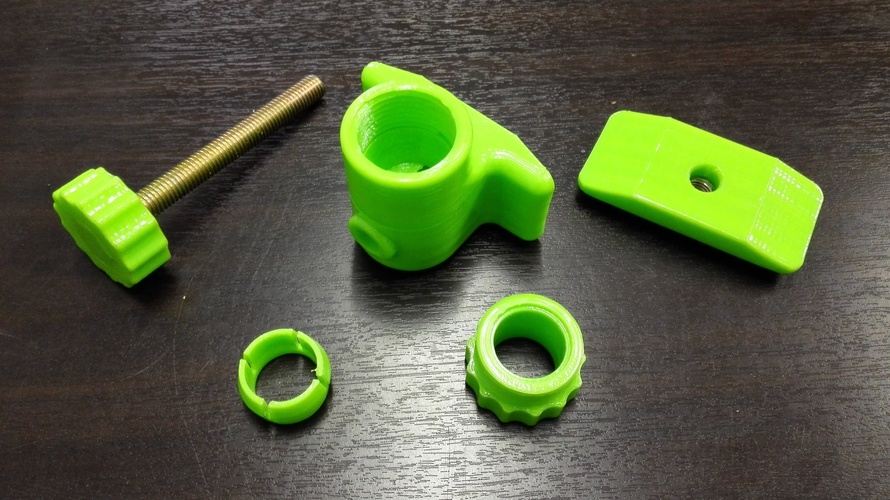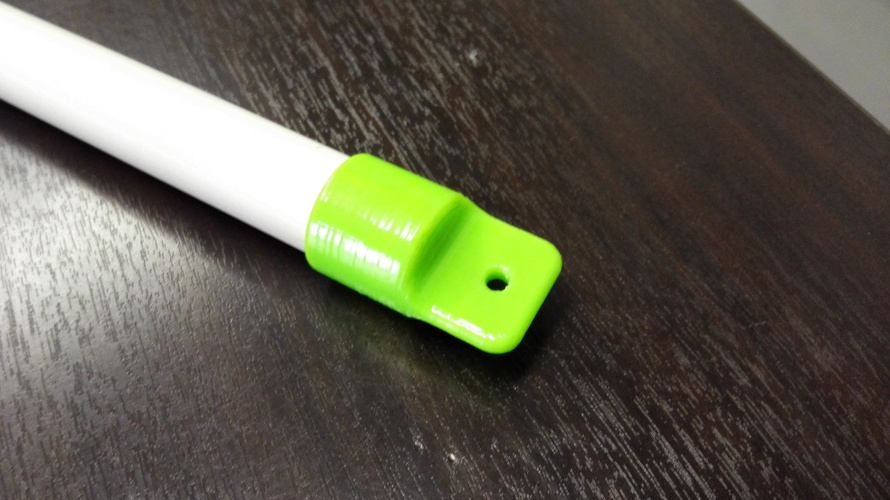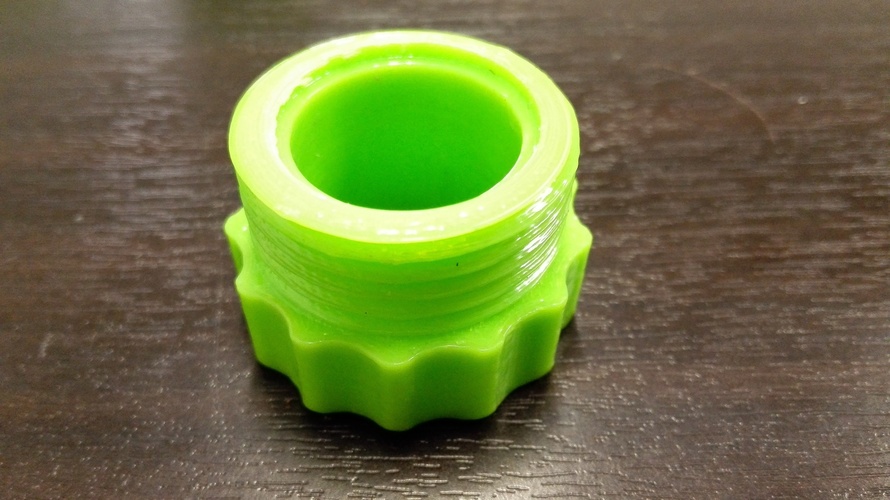 Mobile designed and printed for a pregnant lady at our office.
Printed in lime green ESun ABS at a 0.2 layer height with 25 percent infill, and finished with acetone vapour treatment for strength and aesthetics.
The collet is designed for 20mm PVC tubing as used for electrical installations, and the bend at the top is just a long 90 degree bend also used for electrical installations. These are just glued together after determining the correct length with PVC glue. The small end piece is also attached in the same way.
The bolt is a M10 x 100mm long, with a 17mm M10 nut in the clamp plate. The bolt is inserted in the knob, then the knob plug is inserted in the hole over the bolt head, this is then given an acetone vapour treatment to essentially become one part.
The collet fits inside the main body piece, the tapered end facing down, and then the nut is screwed in on top of this. Before tightening the nut, insert the PVC tubing, then tighten to hold it in place. Careful to not overtighten, the layers will separate if too much pressure is applied.
The body assembly is then placed inside the crib, with the clamp plate outside and the bolt connecting the two through the ribs of the crib, tighten to hold in place.
The hanging block is designed for 8mm wooden dowels to hang the final toys/trinkets on. The block and the end piece are joined using a short piece of string, either glued or just with knots tied on the opposite side of the respective holes.
I am currently awaiting a picture of the whole assembly on the crib, will update as soon as I have it.
Hanging Block.stl
3.32 MB