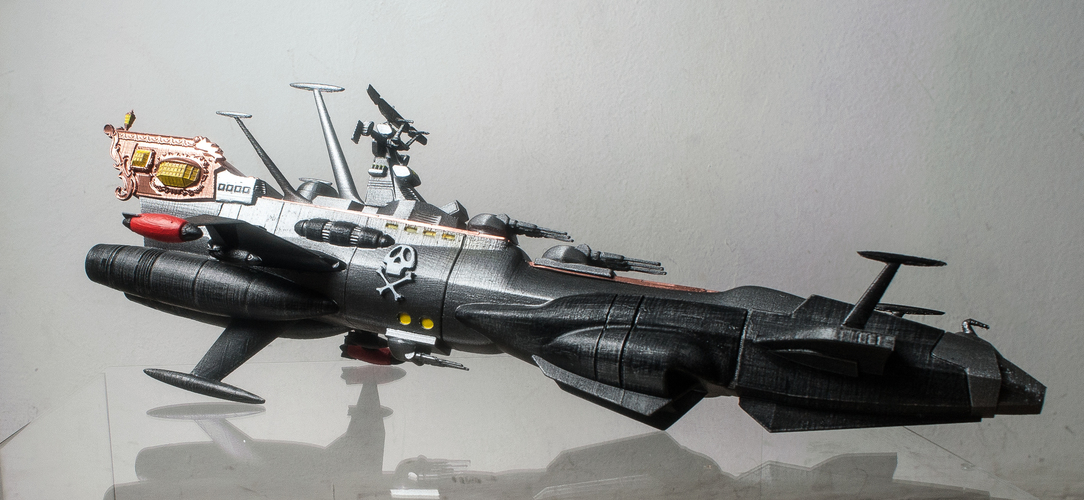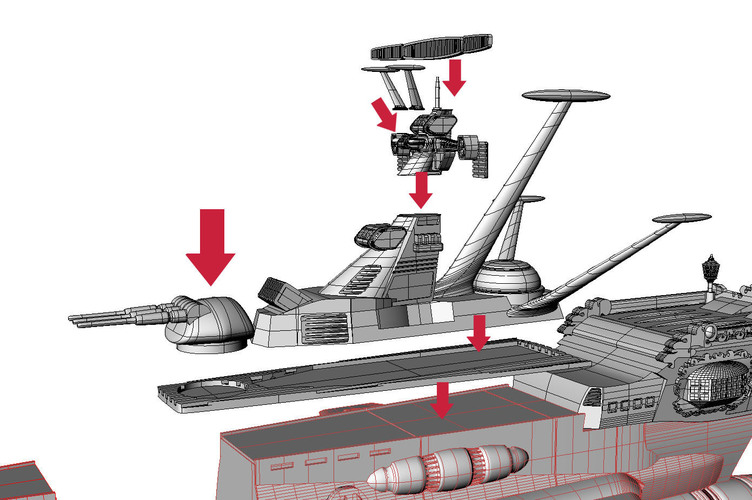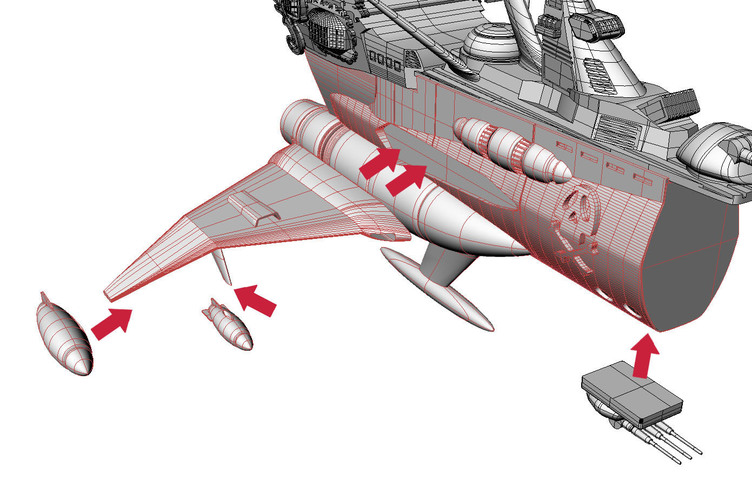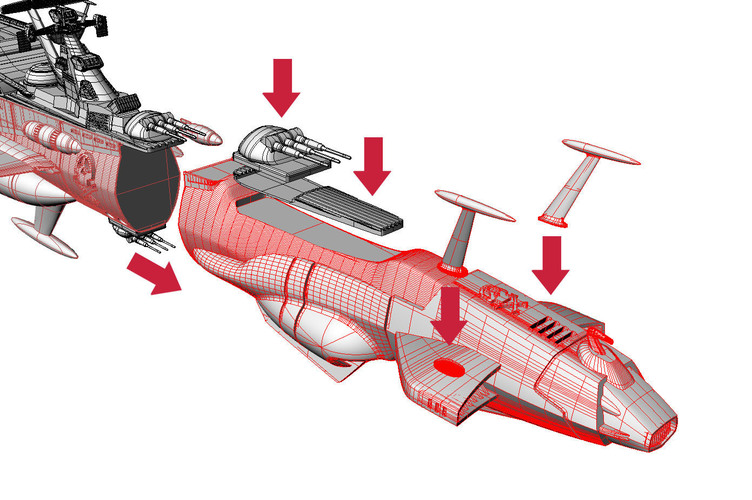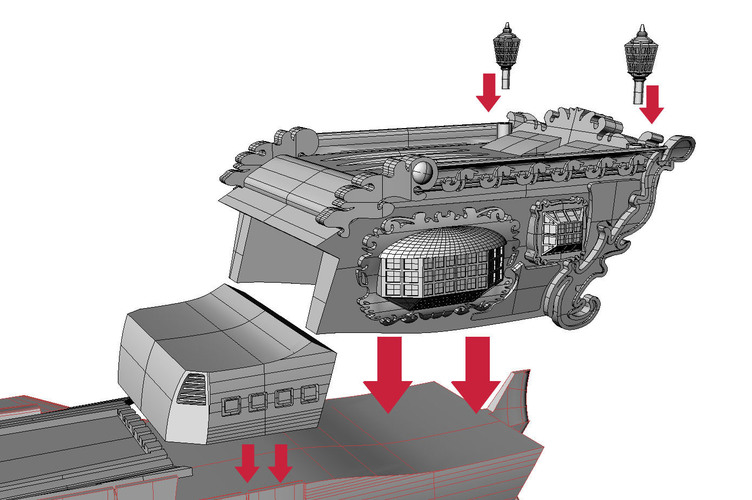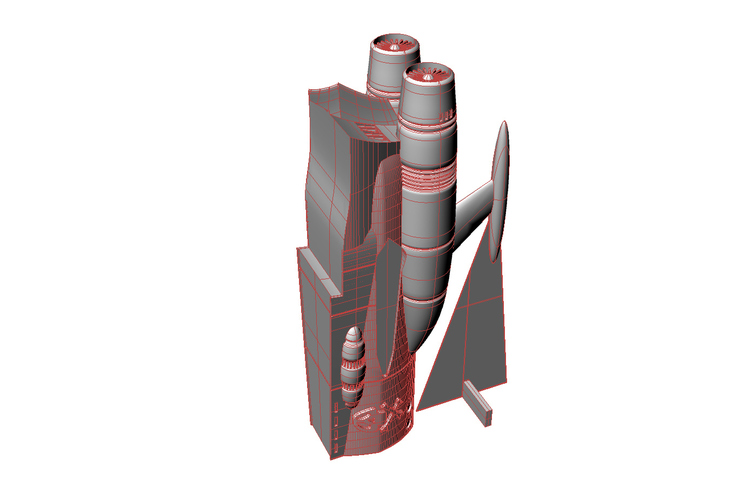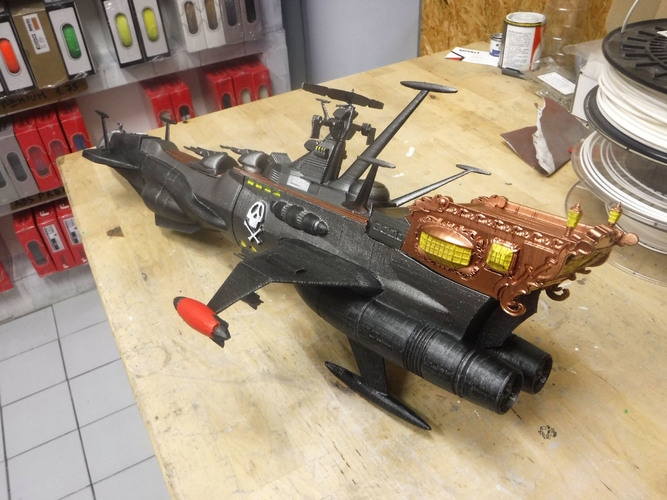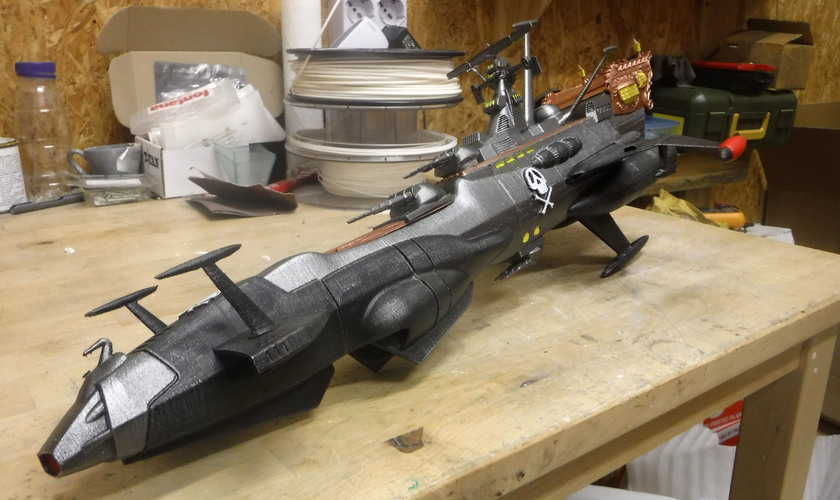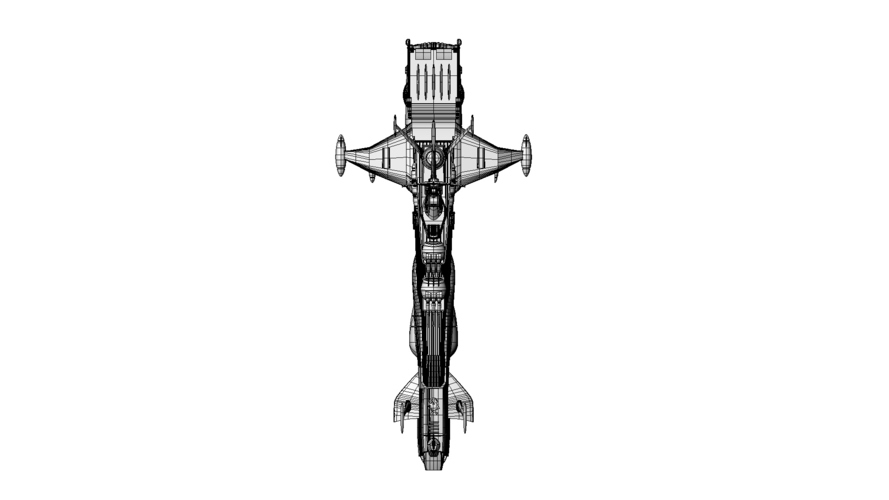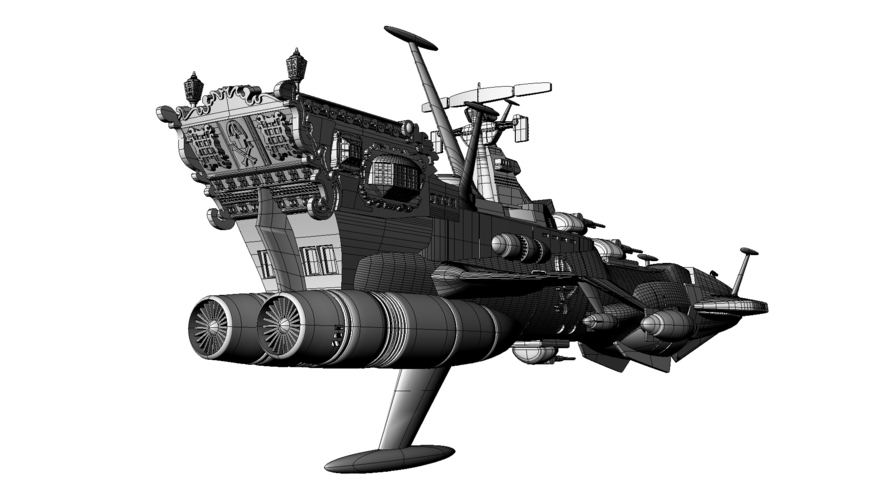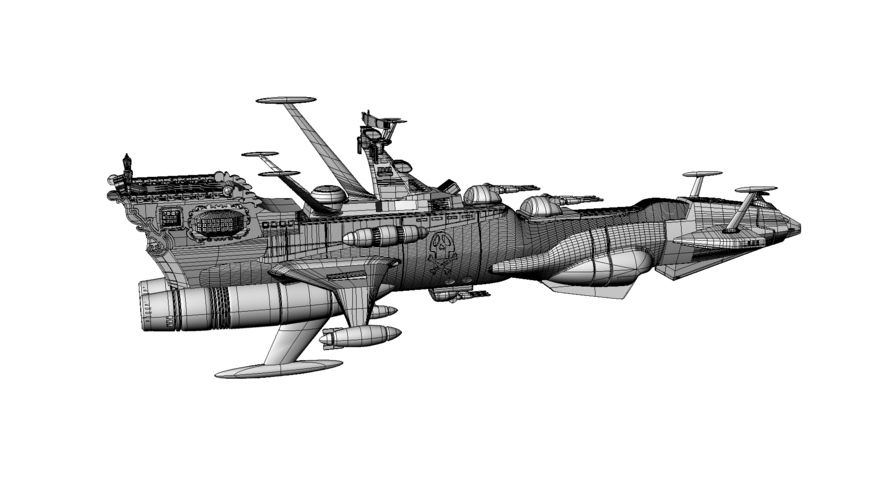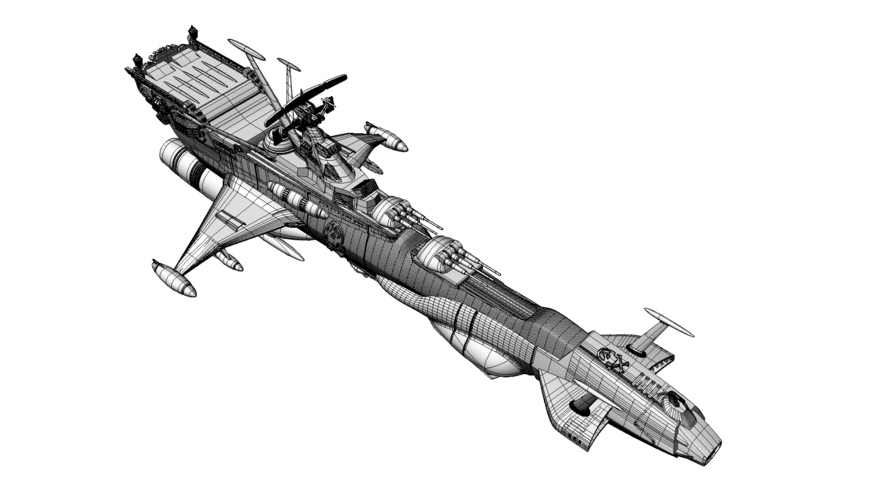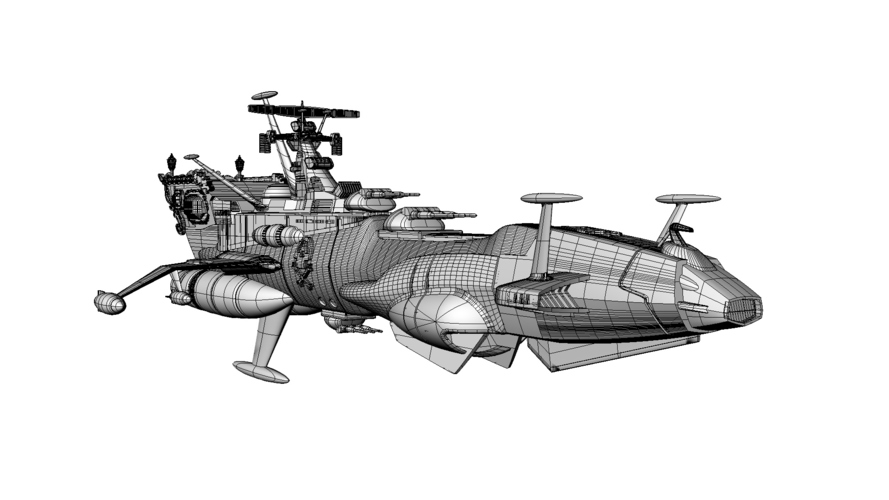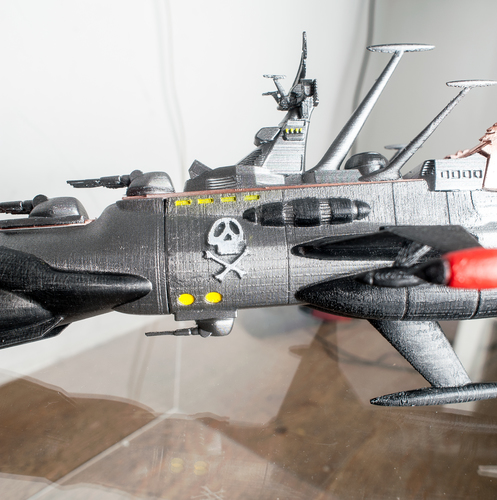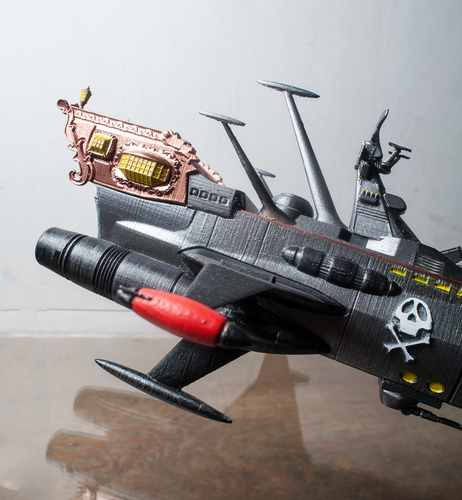 This is the one and first complete KIT to print your own Arcadia spaceship of Capitan Harlock!
You just need some PLA, a good Desktop Printer and... a little of care :)
I spend a long time to re design everything, matching all the pictures and photos I found on the web from the original first cartoon series (1978). after that, I decided to give my personal version of the best spaceship ever: the great, sofisticated and impressive Arcadia of Capitan Harlock. If you have a common 200x200x200 desktop printer, scale all the files at 0.2 with your Slicer (I suggest CURA) and you will have the same model you can see on my pictures. I printed some part in vertical with my DELTA 2040, but I uploaded the cutted parts (ex: Front_A half 01 and 02) to respect the standard desktop printing volume.
The KIT Assembly is very easy, you just need to glue all the stuff (Epoxy bi-component glue will work great) and I tried to prevent all the problems during the printing or after: anyway please add the automatic supports to reach the best quality, with a standard Nozzle 0.4 and Layer 0.2 as I did. I uploaded some assembly draws to make you understand the simple steps of all the job.
In the STL files you will find some active supports added to help the generation and to prevent braking: for exemple in the cannon files I added a thin wall to help the printer to create the cannon tubes, considering that some slicer won't be able to calculate the correct supports. The same I made in Center_A files, as you can see on the assembly draw.
NOTICE: About the printing:
1) Print Two Big_Wings - main wings - mirroring the STL file.
2) About the Rockets: I cut them in two, to print them easyly. The Rocket 1 have to be mirrored to obtain the second half part, then glued. The Rocket 2 is made by two parts: please mirror both to have the simmetrical external Rocket (the red ones).
3) The must difficult part is the Command Desk. here you have to print it very slow but is small, so you won't need a lot of time to make it.
Cent_A half02.stl
19.8 MB
Cent_A half01.stl
3.53 MB
Front_A half02.stl
2.63 MB
Front_A half01.stl
3.61 MB
Rocket2_bottom.stl
158 KB