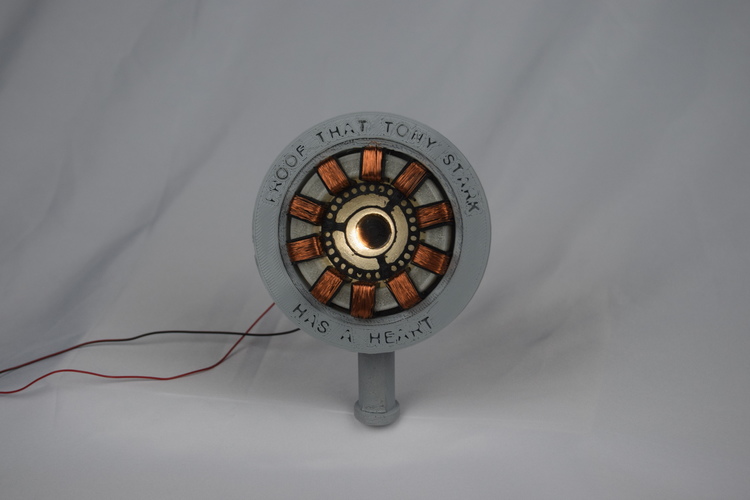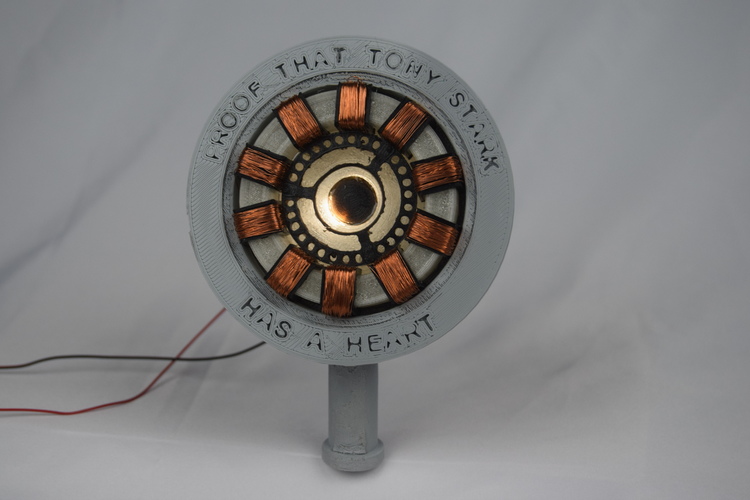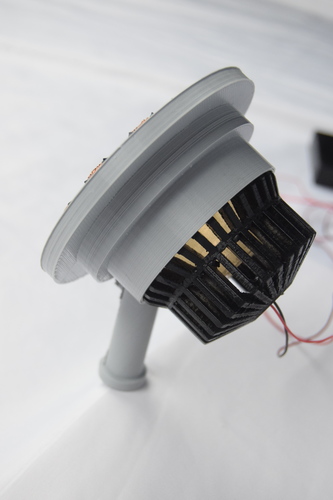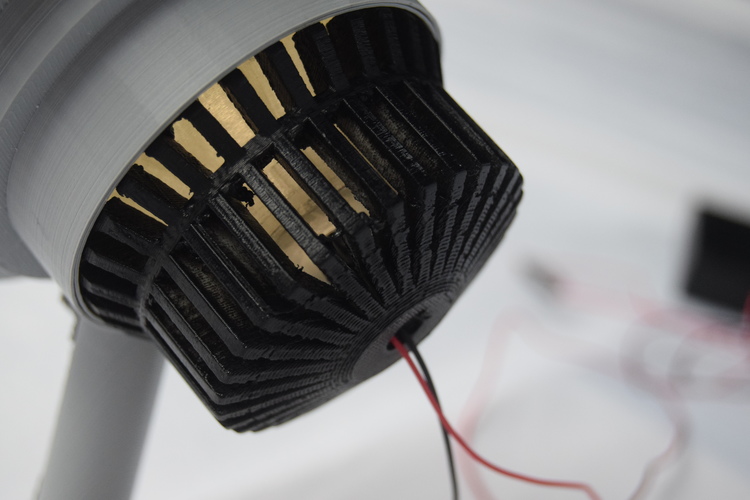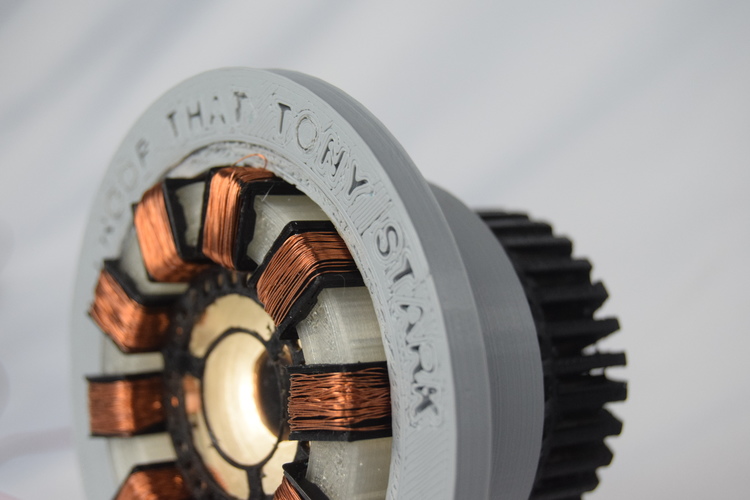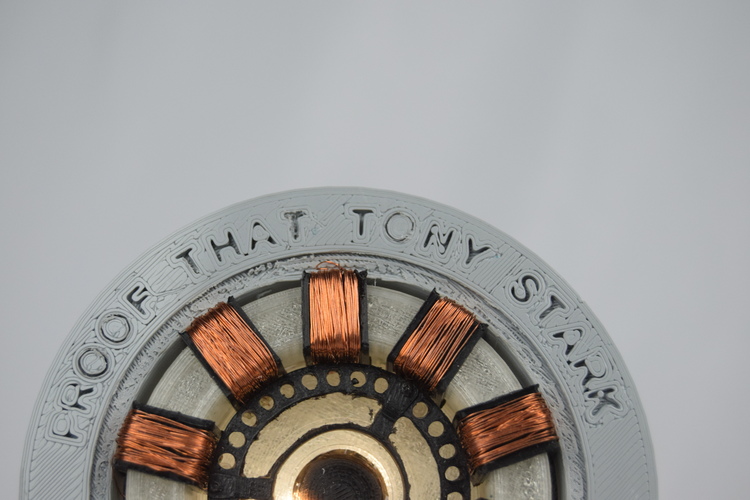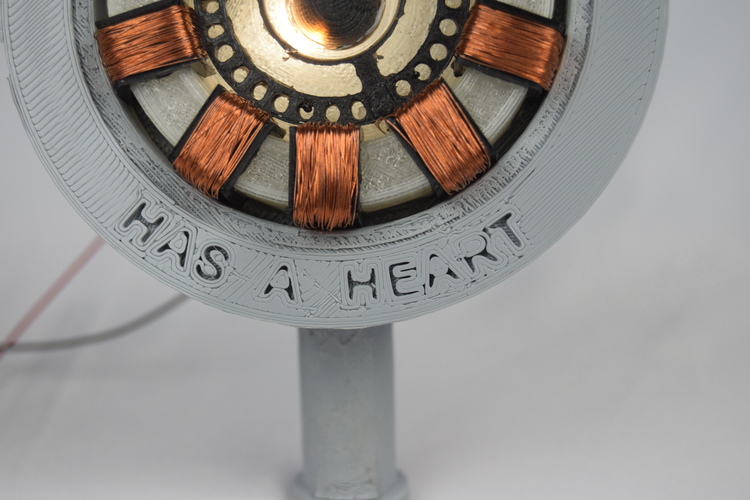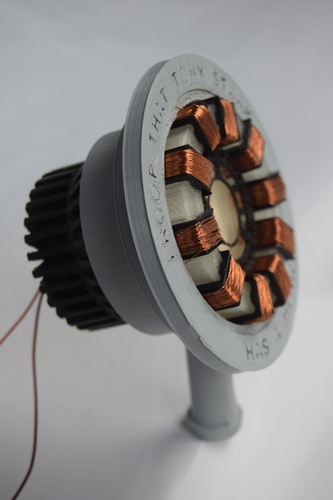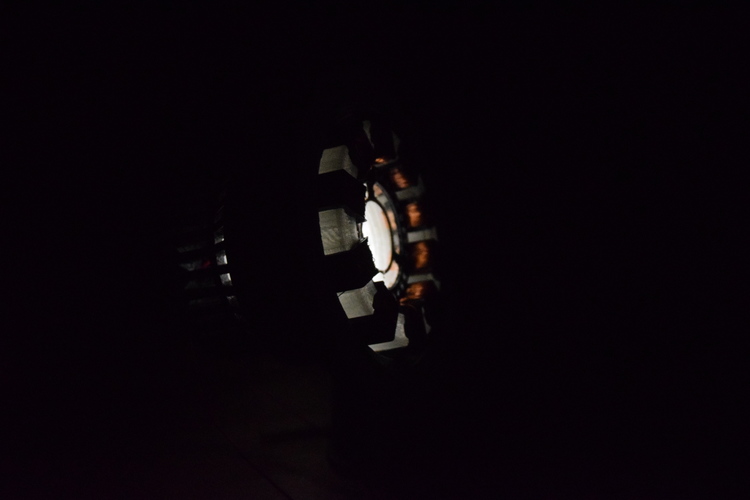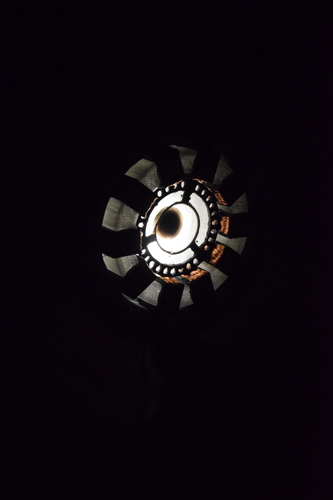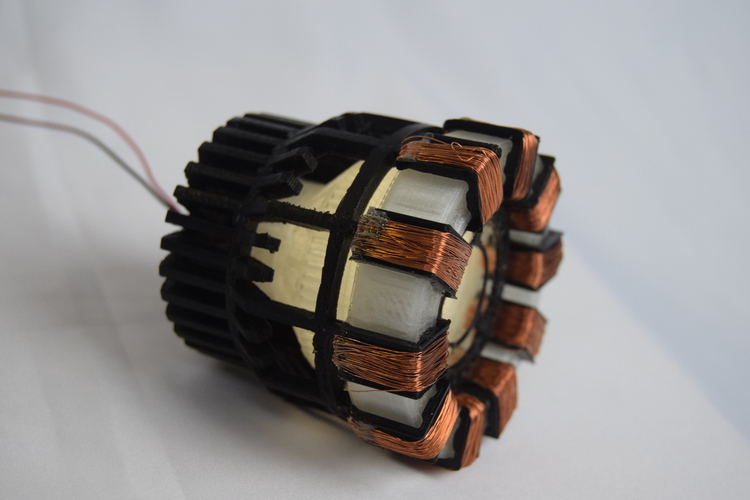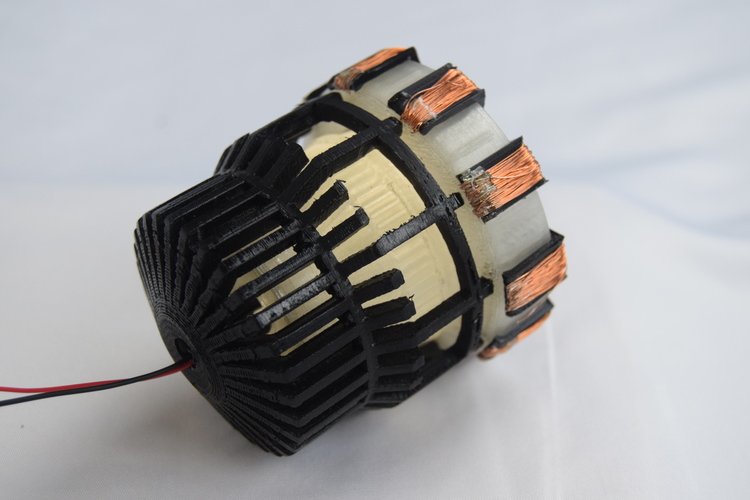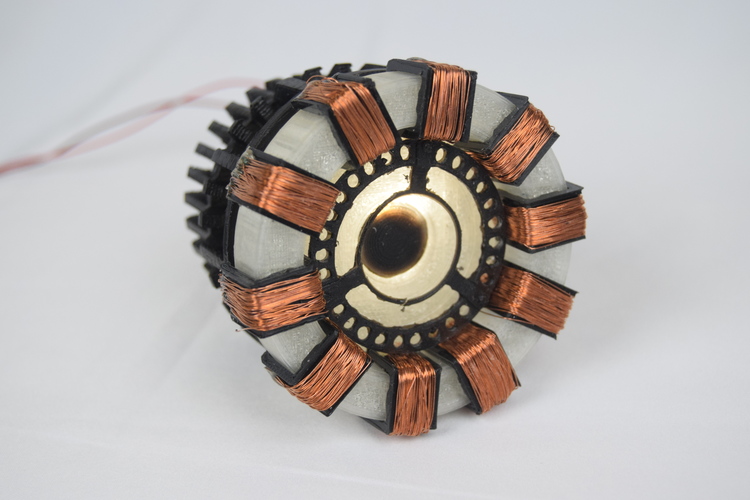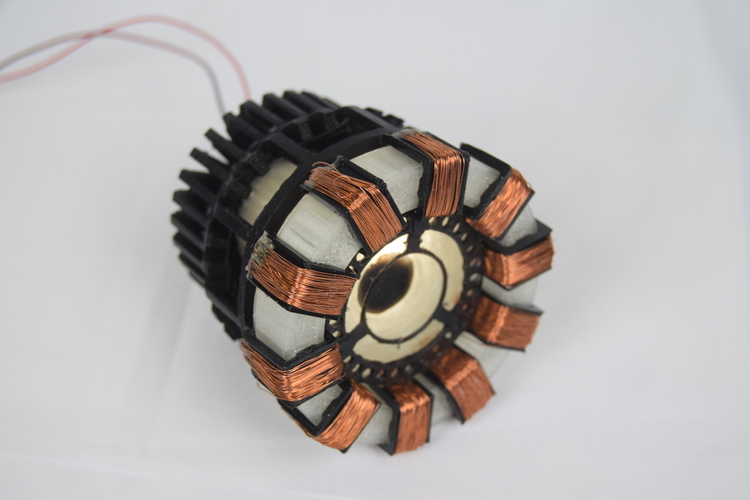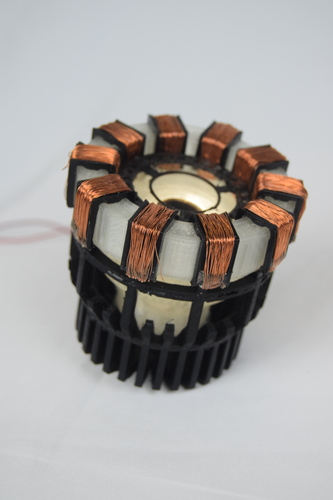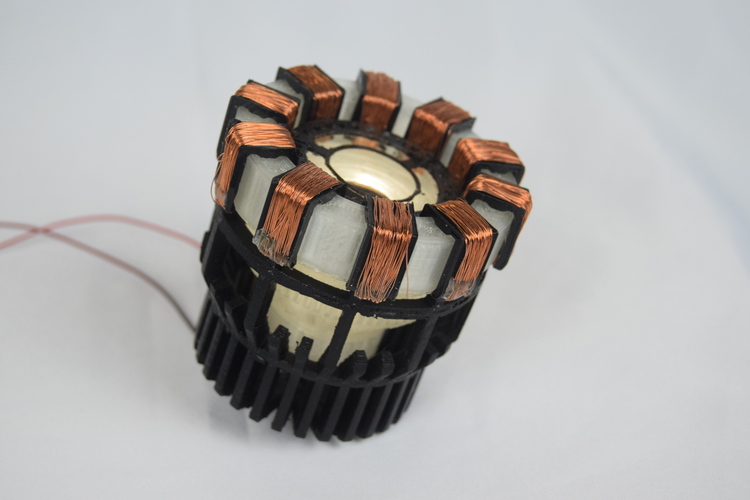 "Proof that Tony Stark has a heart"
In the first Iron Man live action movie, Pepper Potts gifts Tony Stark with his old arc reactor, which she turns into a desktop ornament. This iconic movie prop can easily be 3D printed and used as a decorative piece for your desk or nightstand. You can even make it light up with LEDs!
I printed this model at 113% on an Ultimaker 2+ using PLA filament. Depending on the printer and material you use, it may be necessary to scale some parts differently to minimize post processing. For the most part, this model can be put together without glue. You will, however, have to use glue to secure the "Housing" to the "Base". If you choose to add copper wire to the coils, you may have to use glue and do some additional scaling to some parts.
I suggest printing most parts at 113%, however, the "Coil" files (print 10 of these) should be printed around 115% to ensure that they fit around the top ring of the model. 
The Arc Reactor can easily be removed from the "Housing" and used as a standalone prop. Also, I modeled a space in the center or the model to make room for LEDs if you choose to add them.
Overall this model is super easy to print! I printed it in a matter of two days, only having to print one part a second time due to a failed print (Ran out of filament). The parts fit together very well if you're careful of your scaling. I did have to do some minor sanding in order to make the "Main" part lock into the "Ring".
I'm super happy with my Arc Reactor prop and I hope that if you choose to print it you are too!