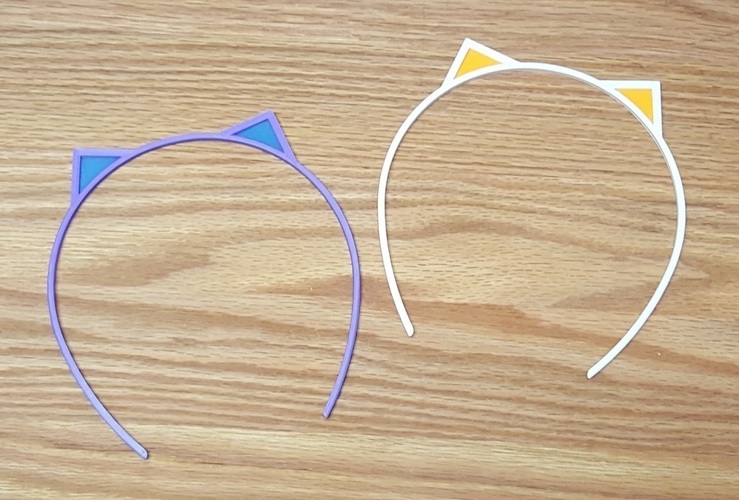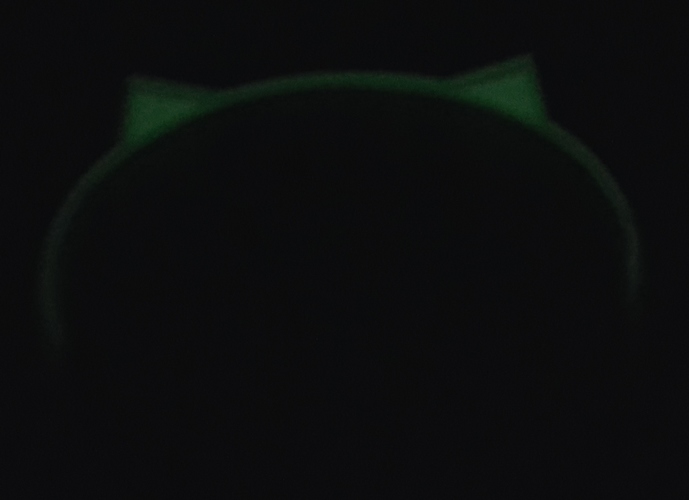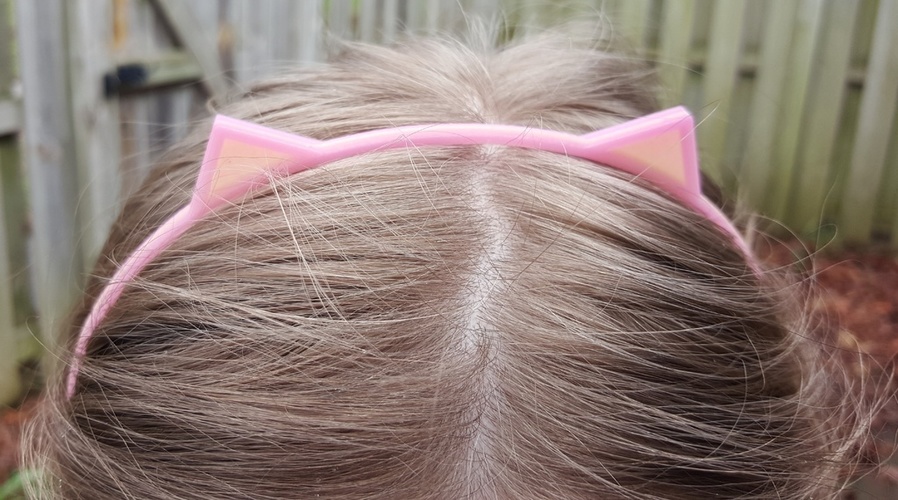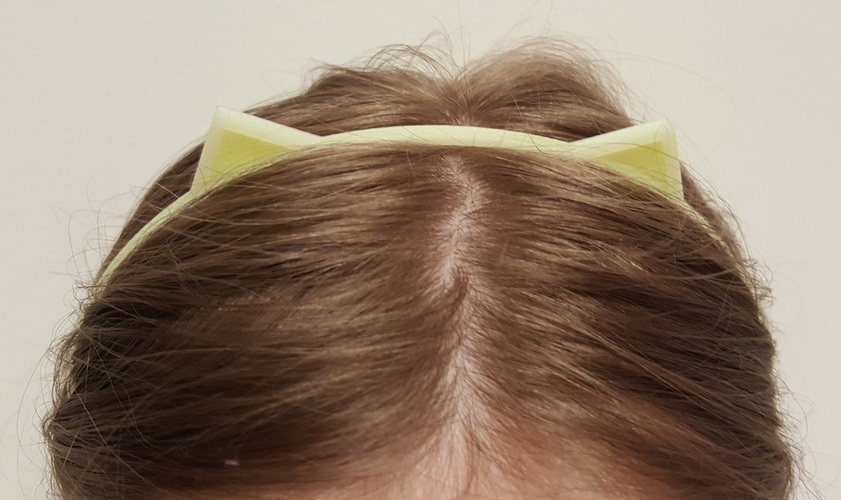 Thanks to flurin for providing the Customizable Hair Band! One is labelled kitty versus cat; it's just the size of ears. Also, check out the Bunny Ears.
Note: Don't forget to cut off the tabs, they are present to act as a strategic brim to help bed adhesion and prevent curling.
Print Settings: 0.20mm resolution works fine and at 80% infill.  If you want two-tone pause on layer 10 and again at layer 13 (so the back and face would be the same color).
The three pictures of my daughter is actually one of the same. For the outer layers I used UV Sensitive PLA and Glow-in-the-dark PLA. The UV is semi-translucent so when the inner layer glows it actually diffuses and provides some definition which was unexpected.
kitty_hair_band.stl
153 KB