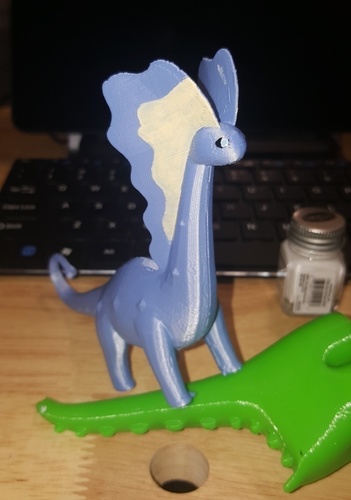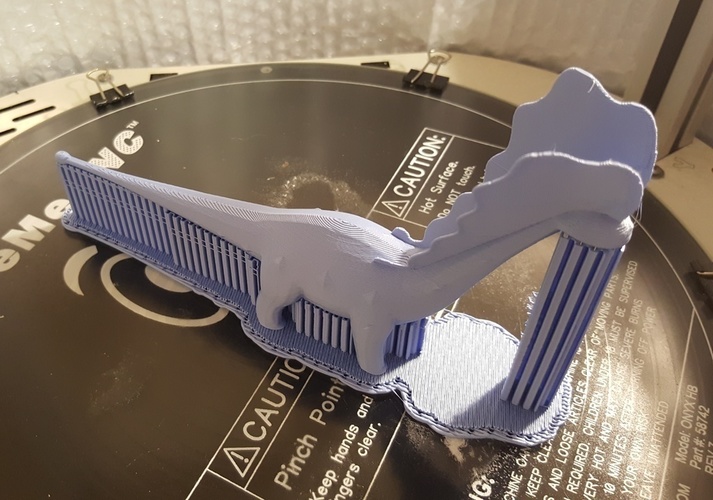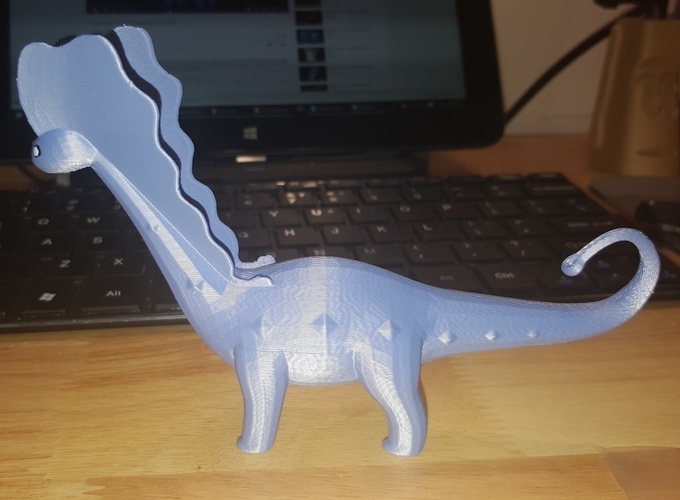 Made for my daughter. Enjoy!
Print Settings: Definitely want to use support. I went with 0.2mm resolution with 10% infill. Perfect filament for this model is Morning Frost Pearlescent PLA. To curl the tail, I used a heat gun to soften and mold into shape.
How I Designed This: I retrieved the base model from The Models Resource and imported into Meshmixer to extrude the mane/gills. Uploaded into MakePrintable to give me a headstart on healing back in Meshmixer. Finished it off by importing in Tinkercad for final size and orientation.
I'm sure more cleanup can be done in Meshmixer, but I'm VERY happy with the results, as-is.
Credits: Obviously, visit Pokémon for everything Pokémon.