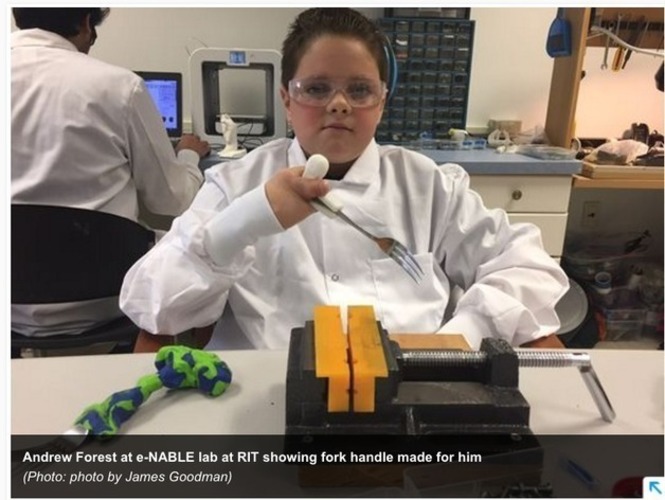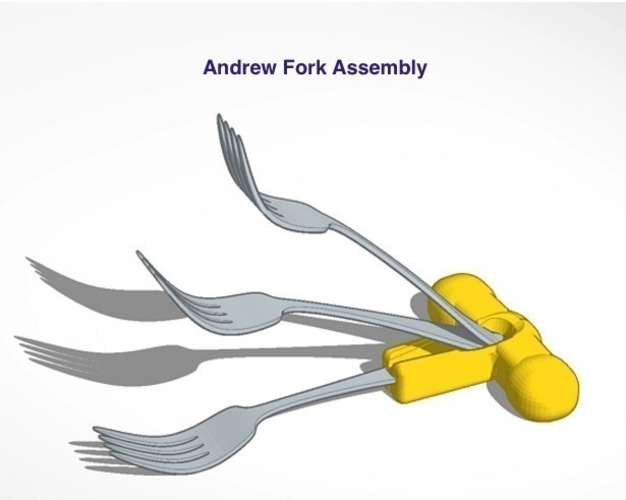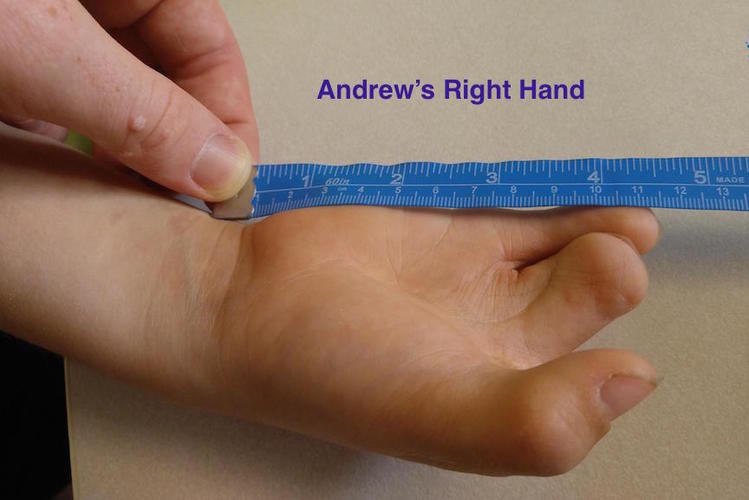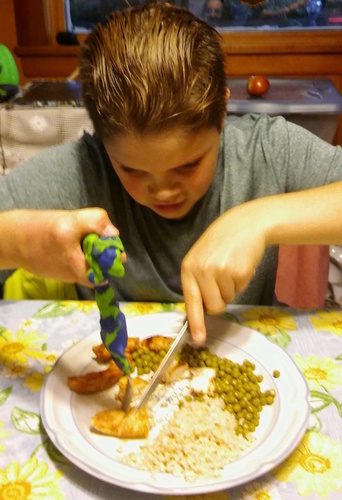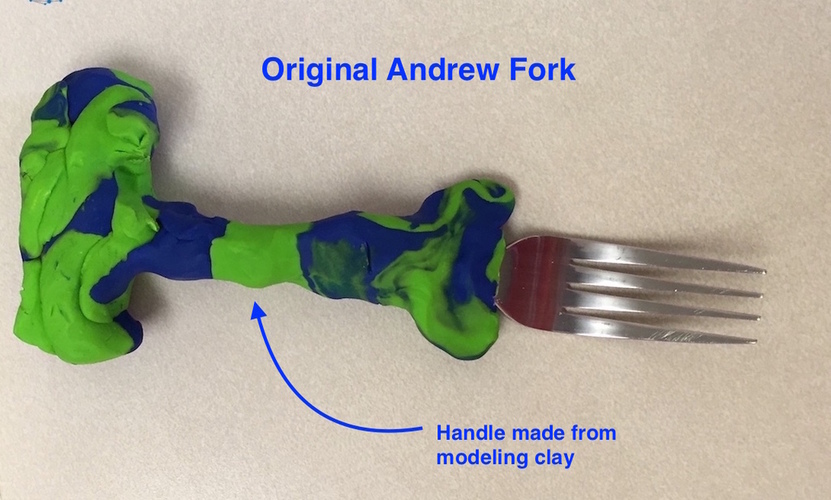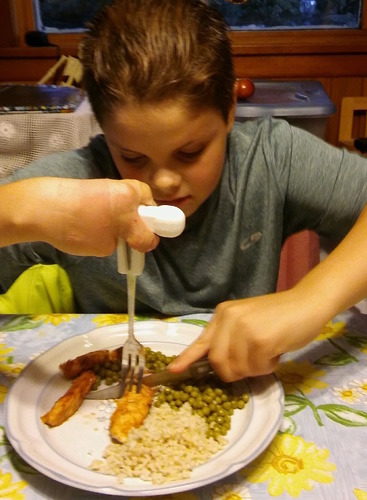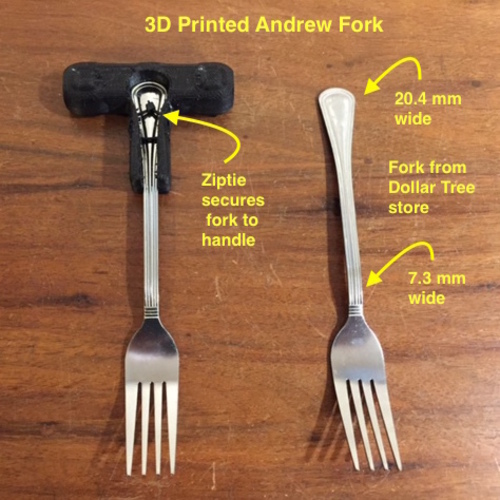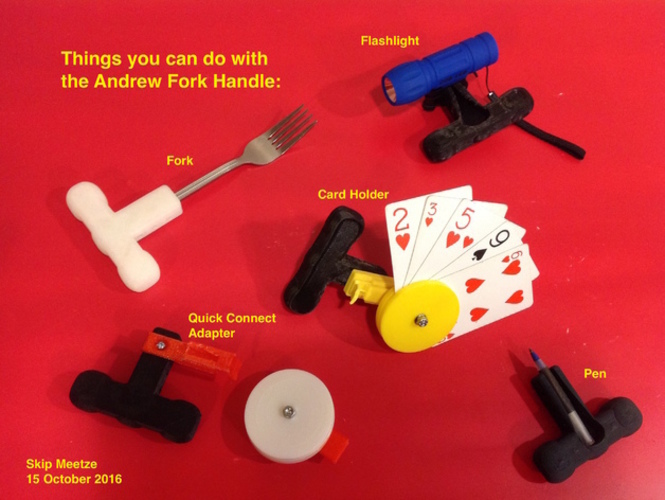 No Prints Yet

Be the first to upload a Print for this Design!
Summary 
The Andrew Fork is an assistive device for the two-handed task of cutting food with a knife and fork. Young Andrew Forest was unable to comfortably grasp a fork with his right hand, so he used modeling clay to shape a special handle for his fork. His mom baked the assembly in the oven to make it rigid enough for Andrew to use. This seemed like such a good idea that we wondered if Andrew's invention would be useful for other people with hand differences. So we used Tinkercad to develop the fork handle for 3D Printing.
The design fits a fork available from the Dollar Tree store in a 2-pack for $1. Do not use PLA filament (so that the assembly can be washed in a dishwasher). The STL file allows for the shrinkage in ABS and Nylon. For flexible material like Cheetah or rigid filament that does not shrink, try a version that is scaled to .9 on the x-axis in your slicer. A ziptie can be used to secure the fork in the handle.
If you don't have a 3D printer, try getting a quote from 3D Hubs or Shapeways or do a google search on 3D printing services with your zipcode
Feel free to hack or remix the design to make it fit your fork better. You can start with the Tinkercad File. Or do what Andrew and other e-NABLE volunteers are doing and develop some other assistive devices for other tasks. We would love to hear if Andrew's invention works for other people too.
Go to the Enable Community Foundation website or to the Enabling The Future website to join our free and open source community.
Challenge: 
What we really need is a design with a simple geometry that will securely capture a wide range of fork sizes and shapes. Consider remixing the Tinkercad design for the 267 Fork Handle and see what you can come up with.
267_fork_handle.stl
239 KB