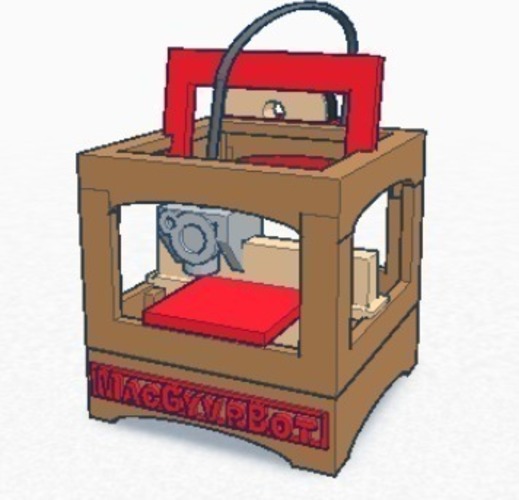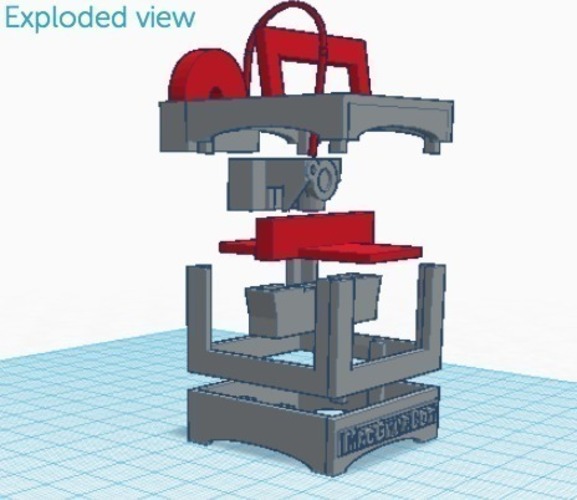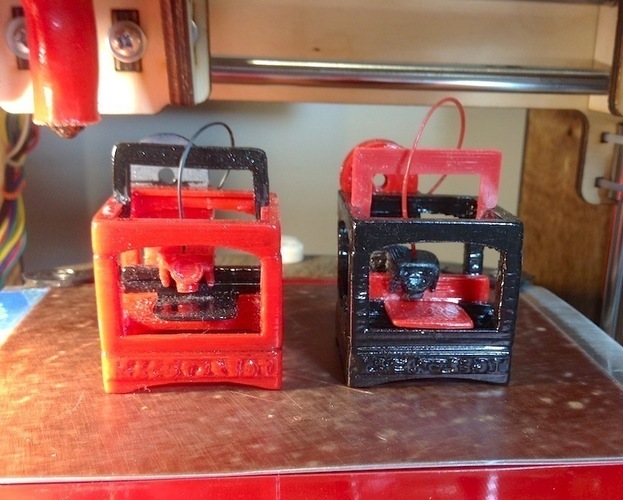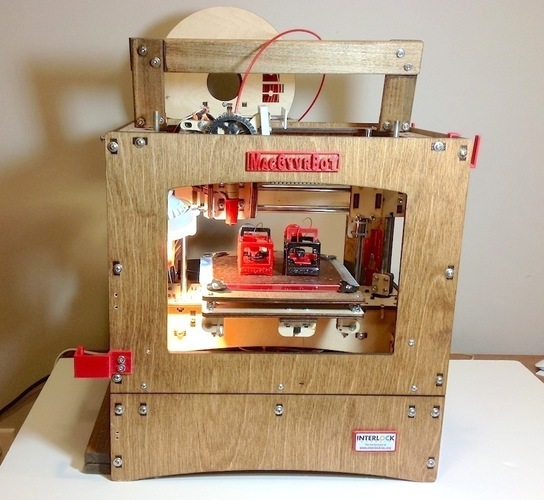 No Prints Yet

Be the first to upload a Print for this Design!
Summary
What? Did you think that self-replicating 3D printers are fully grown when they are born?  
This made a great avatar for me on Thingiverse when I first started 3D printing with "MacGyvrBot" back in 2013.  
Instructions
Print two sets of baby bot parts using two different colors of ABS.
Coat the parts with solvent* to make them strong, sand off flanges and rough spots, then coat again and sand again.
Make sure all the parts fit together, then assemble two-colored baby bots and solvent-bond the parts.
Sand again to make smooth joints and coat with solvent again for a glossy finish.
Drill tiny holes and use pieces of extruded filament to go from the spool to the extruder.
*WARNING:
-Use CAUTION during solvent bonding!
-Use solvent with MEK (methyl ethyl keytone) such as Oatey cleaner (yellow label white can) made for ABS plumbing pipe (or use acetone or superglue).
-Work in well-ventilated area.
-Use eye protection.
-The solvent dissolves many things, and the wet plastic stains whatever it touches!
-Use latex NOT vinyl gloves!
-Use aluminum foil on work surface!
-The solvent can also be used to heal delaminated parts, but BE CAREFUL!
macgyvrbot_babies_parts.stl
177 KB