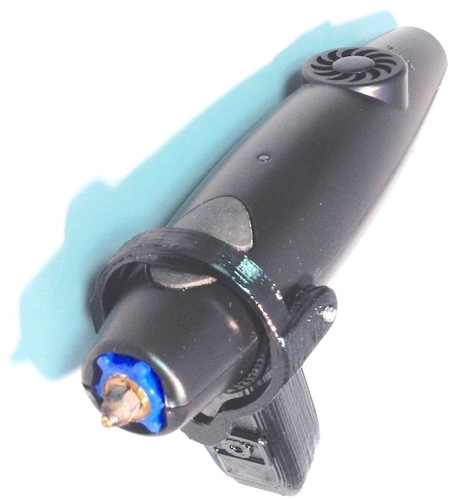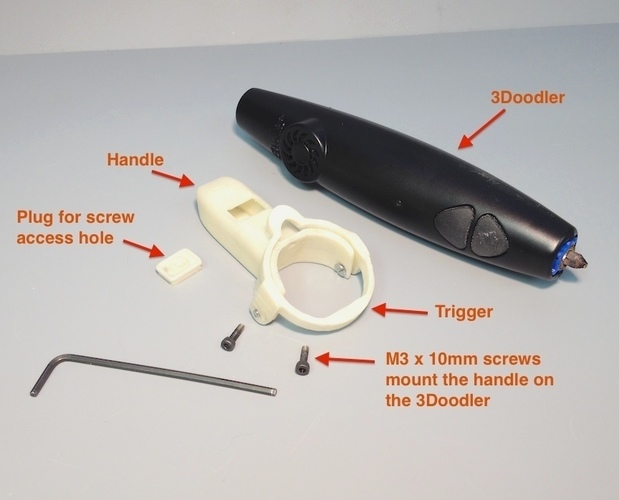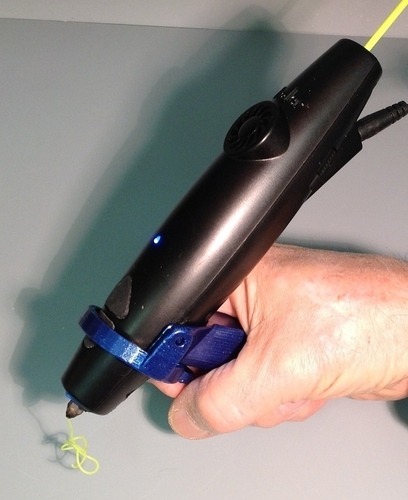 Summary
The Phaser Handle for 3Doodler (a hand-held 3D printer) looks cool, but it also makes doodling more comfortable (especially for people with small hands). The handle alone is beneficial, but using the trigger with the handle keeps the hand more relaxed.
Instructions
The handle is hollow (rather than a sparse infill) to allow access to a mounting screw. If your printer drops a few threads in bridging the top of the handle, just let it finish the job. Chances are it will recover before the top layer is reached.
The Phaser Handle is attached to the 3Doodler with a pair of M3 x 10mm screws (any head design). 
The trigger attaches to the handle with a pair of small flat head screws (such as 6-32 x 3/8 inch or M3 x 6m) serving as hinge pins. 
The screws are available at Lowes and Home Depot.
More detailed instructions can be found on a blog post at Phaser Handle for 3Doodler .
phaser_handle_for_3doodler.stl
123 KB
phaser_handle_plug_for_3doodler.stl
34.6 KB
phaser_trigger_for_3doodler.stl
70.9 KB