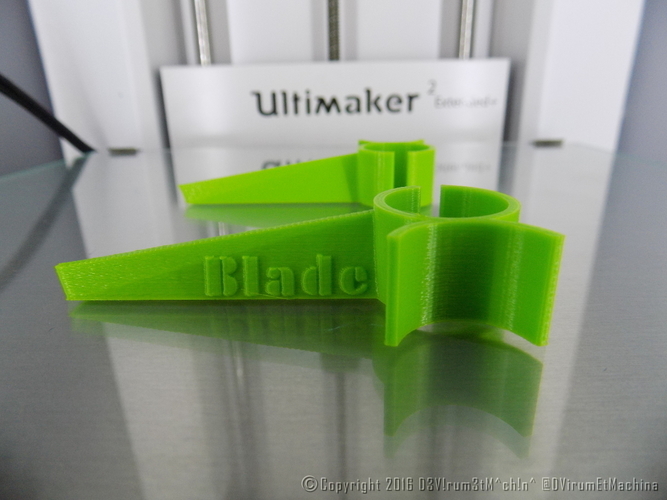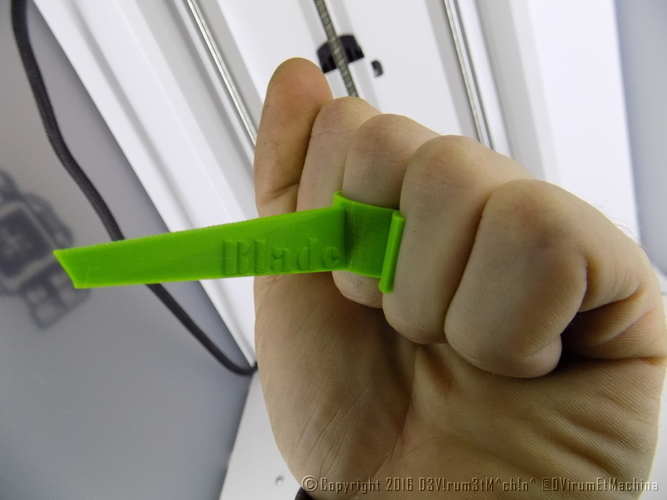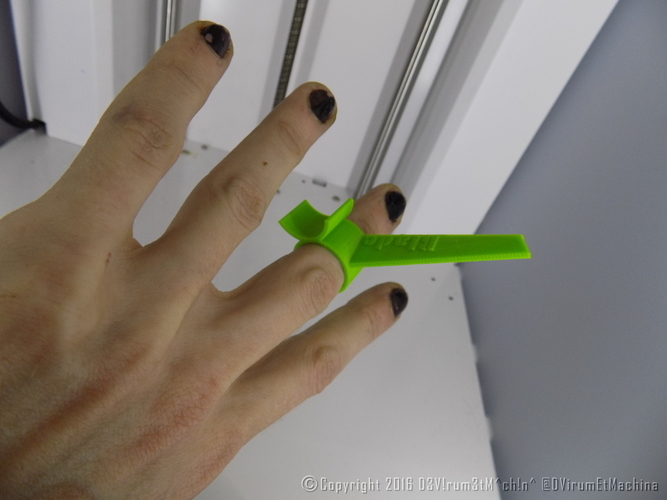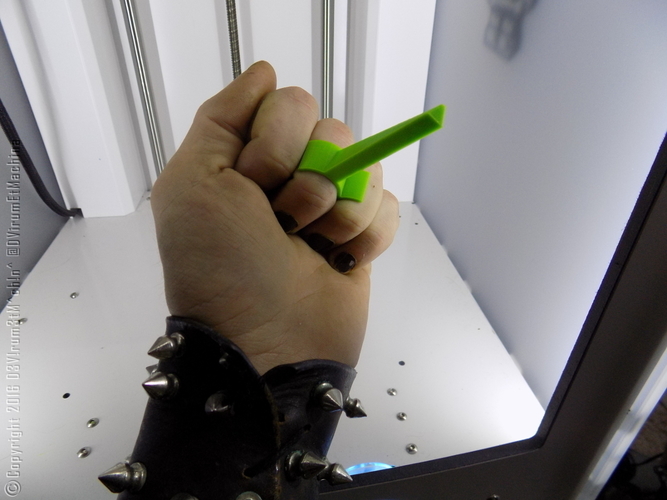 The Blade Typing Assistant works as an extend finger for fingers that can't.
Print Time: 20mins per grip.
Standard Fast Print settings:
Print speed: 60mm/s - Top/Bottom Speed 30mm/s - Travel Speed 150mm/s - Initial Layer Speed 30mm/s
No Supports, No Bed Adhesion.
Printed on an Ultimaker 2 Extended +  |  0.4mm Nozzle  |   Sliced with Cura slicing software
Build Plate Temp: 60Deg/C   |  printed in ColorFabb PLA/PLH @212Deg/C.
If you like any of my designs please show your support by sharing them with your followers on Twitter #3dprinting and upload pictures of your prints. Happy printing.
Boolean Operands were employed in the creation of this model.
Update 12 January 2018: model now solid  (no multiple shells) due to some slicing software not being able to handle multiple shells.