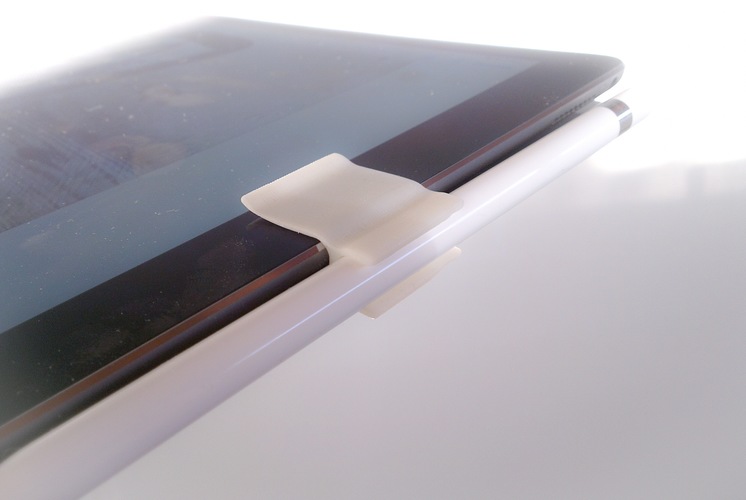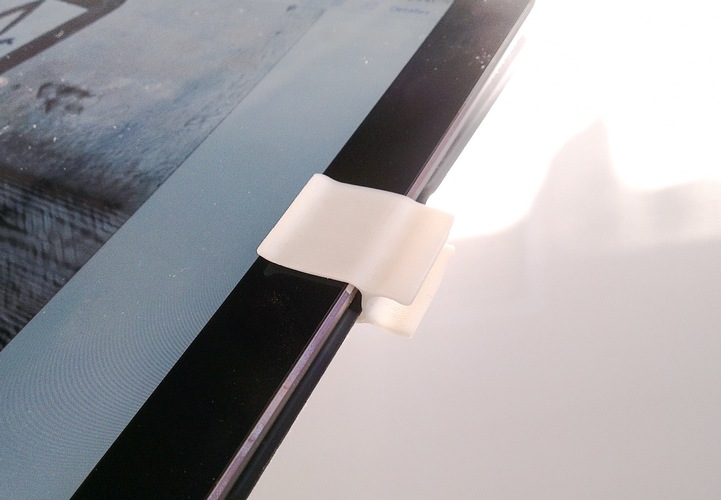 Many reviews about the iPad Pro and Apple Pencil comments the missing integration between the Pencil and the iPad while moving around and even while in use. You have the magnets but they are not strong and safe enough so you risk dropping the quite costly Pencil. The Smart Clip intend to close this gap integrating this devices in a simple solution.  
Smart Clip, 3 in 1:
It holds securely the Pencil on the side or to any border of the iPad. Great while on the go!
The clip can be used as front camera cover for privacy. Make some for family and friends!
The Smart Clip element holding the Pencil is also the grip to release the clip from the iPad. Just pull off the pencil and gently press to release the clip from the iPad.
Other smart uses:
Use the Smart Clip to hold papers, convenient for sketching
It may work on notebooks screens, other tablets and with other pencils.
The clip grips to the iPad with or without the Smart Cover on. Not tested with the smart keyboard or silicone case.
On the short side of the iPad is the optimal position as the clip will not cover any screen area.
Comfort and durability: The clip has been designed making it easy to open with a soft, ergonomic amount of pressure.
Please let me know what you think! Thank you
Easy to print on its side, no supports necessary, make it in the highest quality possible, sand lightly for smoothest experience.
Apple Pencil and iPad clip v04.stl
1.85 MB