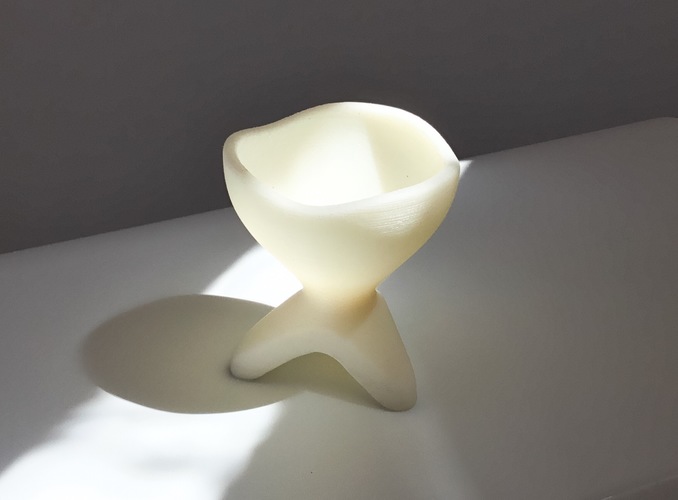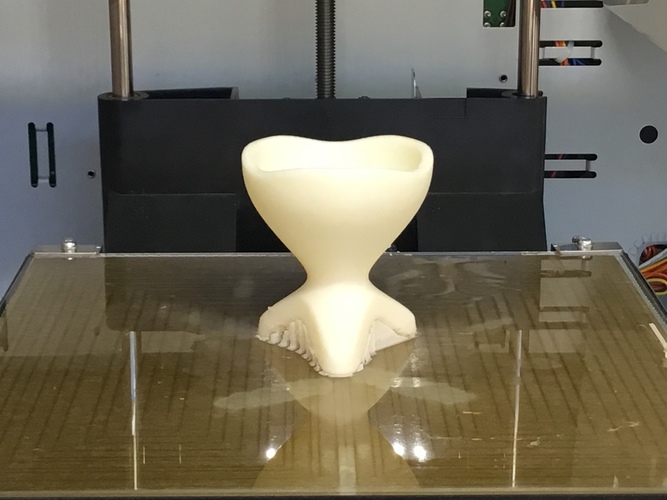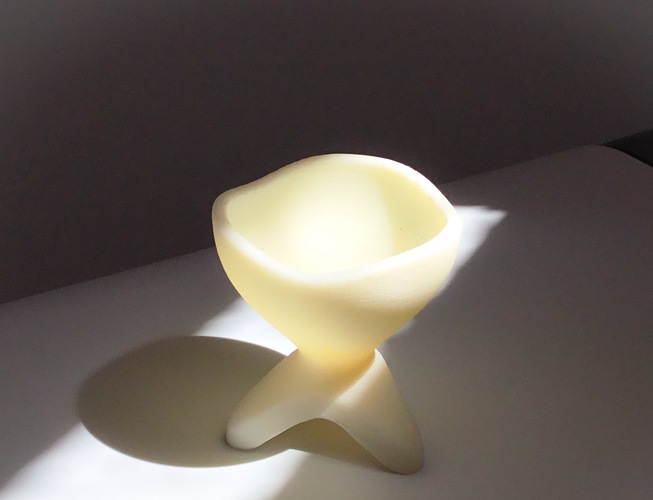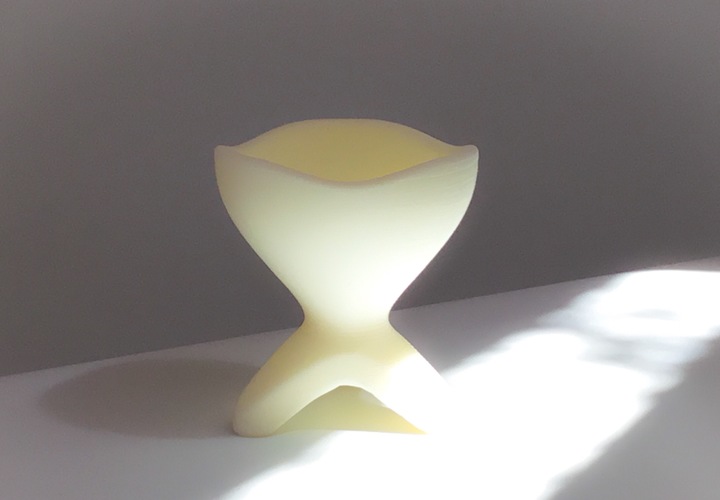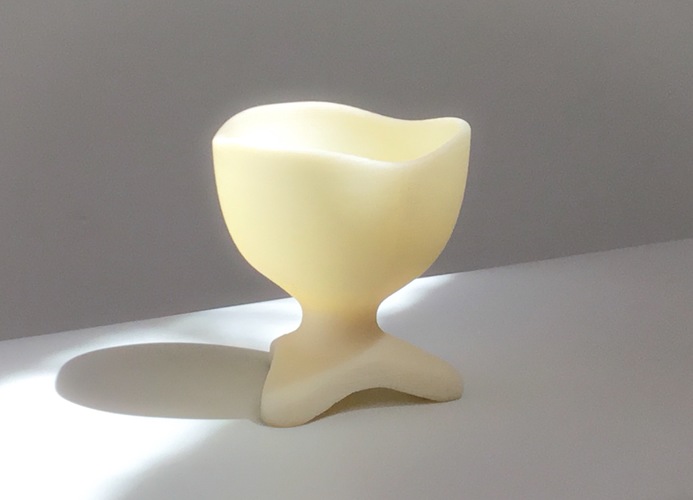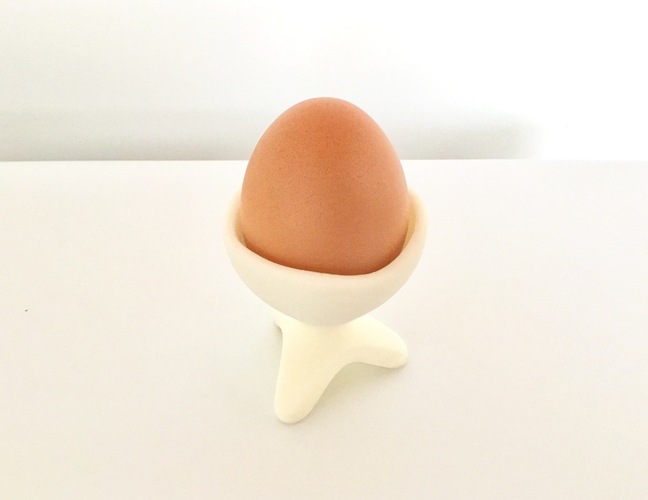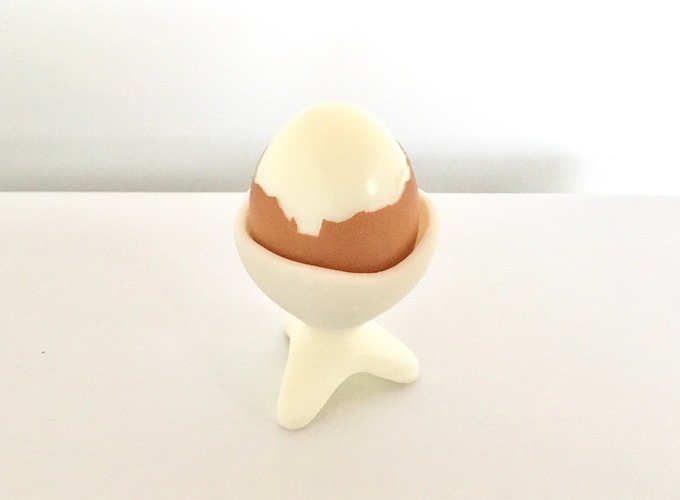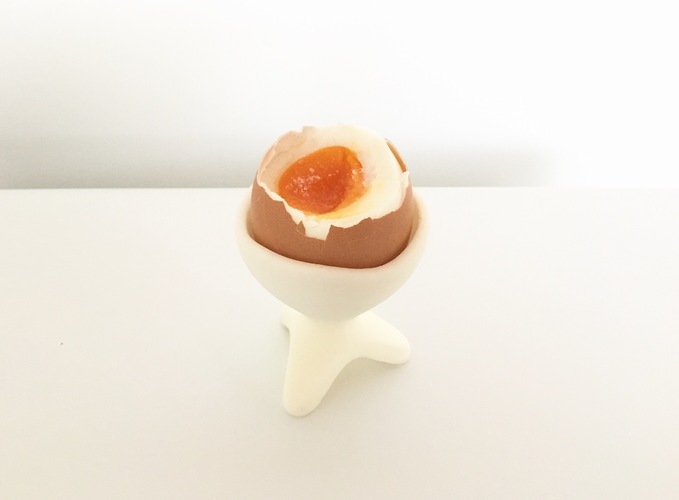 Having egg
Eggs are a wonderful, healthy, fast and nutritious snack or breakfast. One way of preparation is to boil them for a few minutes, peel the tip and eat them with a teaspoon and some salt. This cup is a stylized, fun and easy to print design. I made one sample with supports and one without. It worked fine anyway. I had to sand the one without support a bit more at the base.
I hope you enjoy this simple design, I would like to see your samples. I'm working on a few more designs on this theme.
This model will be free for some time. Thank you, and please leave your comment!
If you find it useful please share a link to this item.
Setting for printing:
For settings I used 0.1mm and excellent quality, infill at 50%, and normal speed. It took about 3hs
The supports were done with the finest option.
Update 01/10/16
I made a few minor tweaks to minimize supports and further stylice the design. (Egg stand tulip v2.stl) I keep the first version, as you may like it more and to show my design progress and iterations. I keep an image and print of the first version also; the cup is rounder and the base lower.
The walls are also thicker so it may be possible to print in porcelain if you have access to such printer.
Please enjoy and comment, thank you!
Egg cup tulip v1.stl
5.82 MB
Egg cup tulip v2.stl
5.83 MB