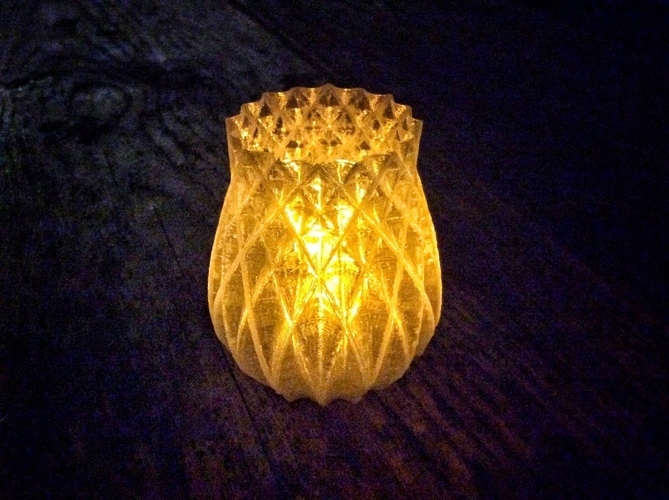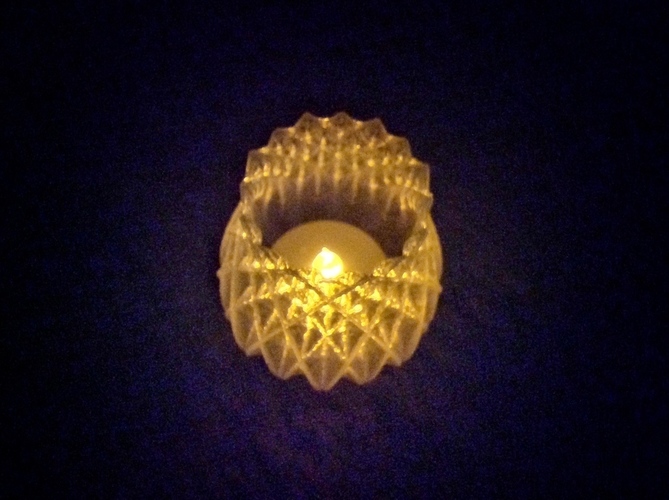 No Prints Yet

Be the first to upload a Print for this Design!
SummaryAnother experiment with twisting lofts in Onshape. A vase I made evolved to this. Printed in glow-in-the-dark (very weakly) PETG from MakerGeeks. Meh. Works great with 3-for-$1 dollar store LED tea lights:
Timelapse:
https://youtu.be/vLYCT4cOz6UPr...
SettingsPrinter: i300 ProRafts: NoSupports: NoResolution: 0.25mm - 0.4mm nozzleInfill: 0%Notes: Vase mode. 3 bottom layers. No top.How I Designed ThisPlaying in Onshape. A vase design morphed to this.