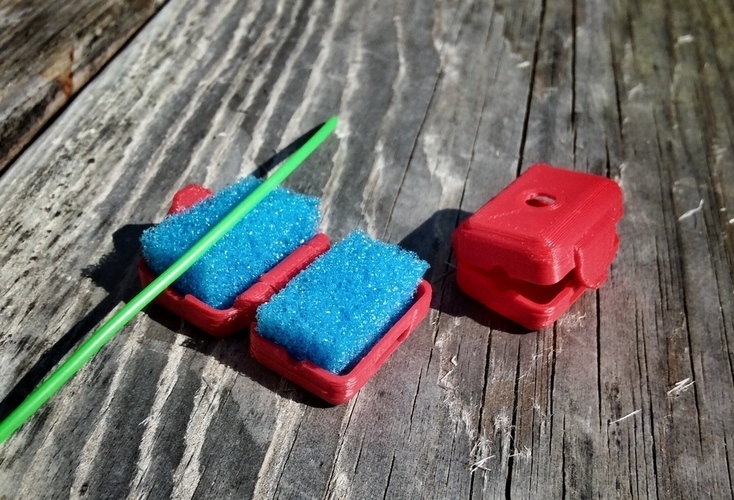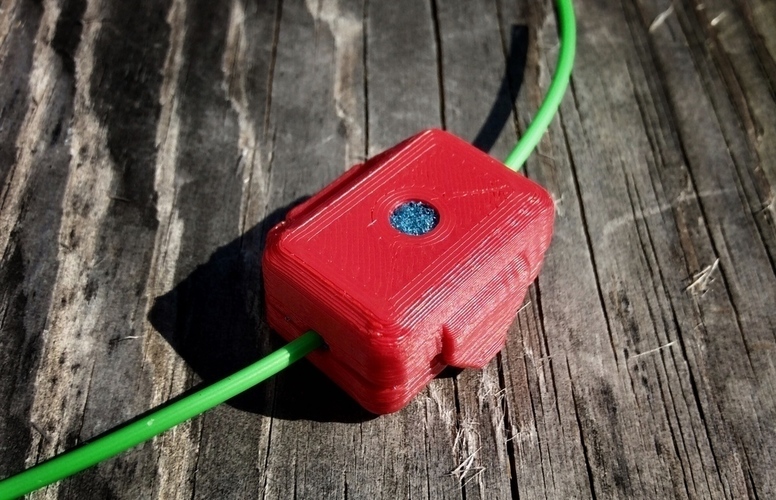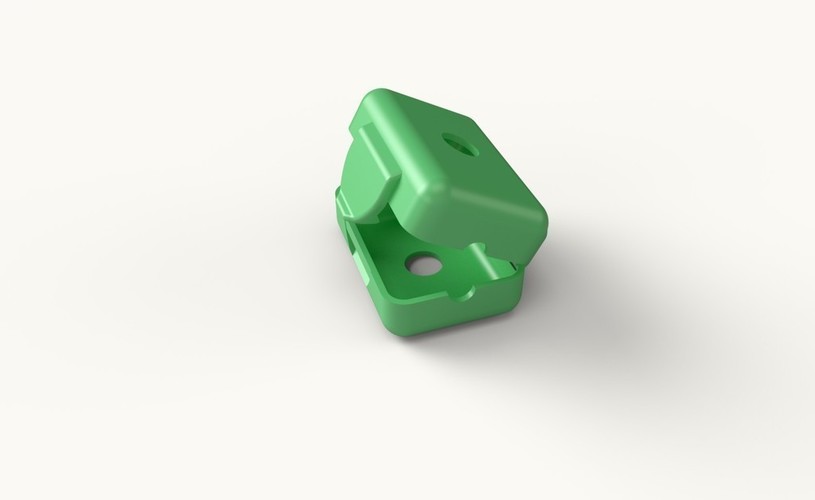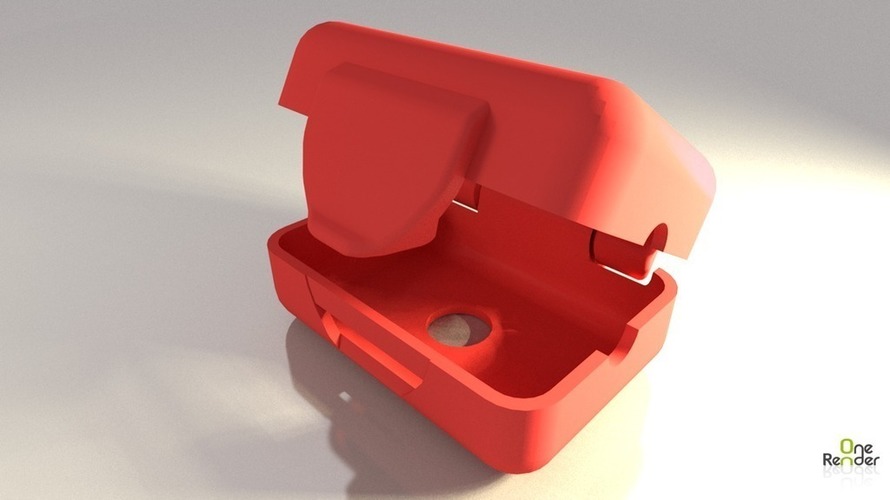 Dog hair, dust, and other small bits might get pushed through your extruder compromising, or completely wrecking a print. After designing a couple filters that were simple slotted cups, I wanted something a bit more refined and lightweight. So I modeled this. Has holes to drop in a bit of oil if need be. Printed as one piece. Should hinge should be loose or break free with minimal force. Timelapse: https://youtu.be/lVMvGldjXS0Pr... 
Settings: Printer: i300 ProRafts: NoSupports: NoResolution: 0.16mmInfill: 10%
Notes: 3 shells. I printed it in 3DXTech's Red ASA. Print two or more at a time to give the tab a bit more time to cool.Post-PrintingI cut two pieces from a kitchen sponge (NOT the cellulose kind) to fit the case. Add a drop or two of high-smoke-point oil to help PLA. Not certain if it helps other types.
I used Onshape to model it, and then about five prints to get it dialed in.
filament_filter_idig3d.stl
616 KB