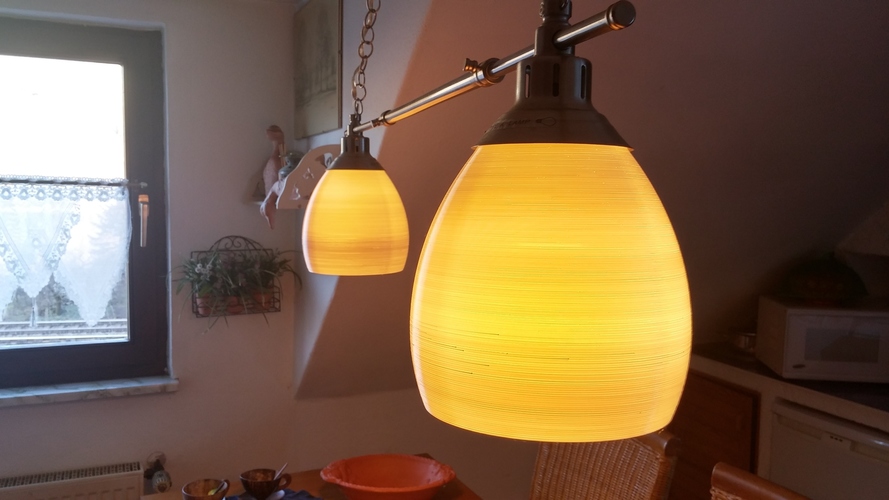 One of my parents Ikea Kroby lampshades broke and so i designed a new one and printed two of them. It has a nice mediterranean touch.
Printer: Da Vinci 1.0a with E3D V6 hotend
Rafts: No
Supports: No
Resolution: 0.2 mm
Infill: 100%
Printed it with 2 shells and 50% infill-overlapping. This way it makes three circles.
IkeaKrobyLamp.stl
24.9 MB