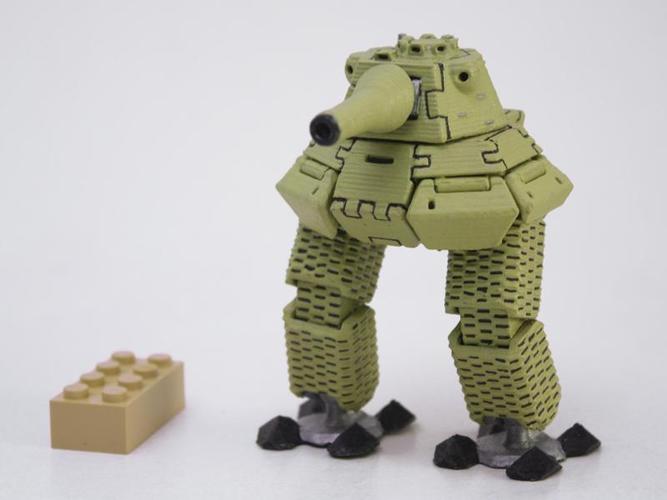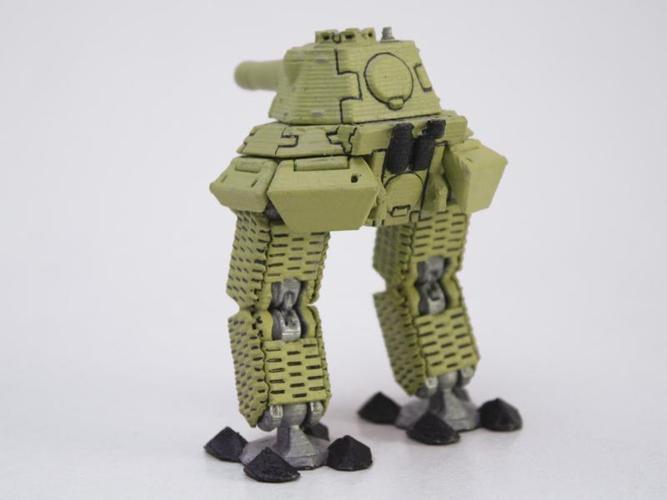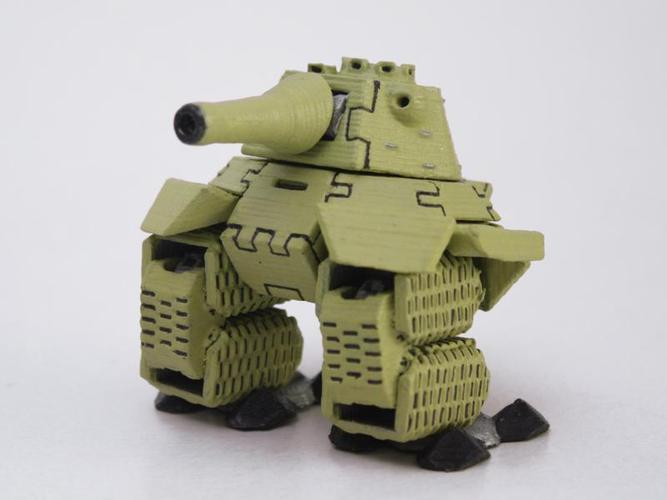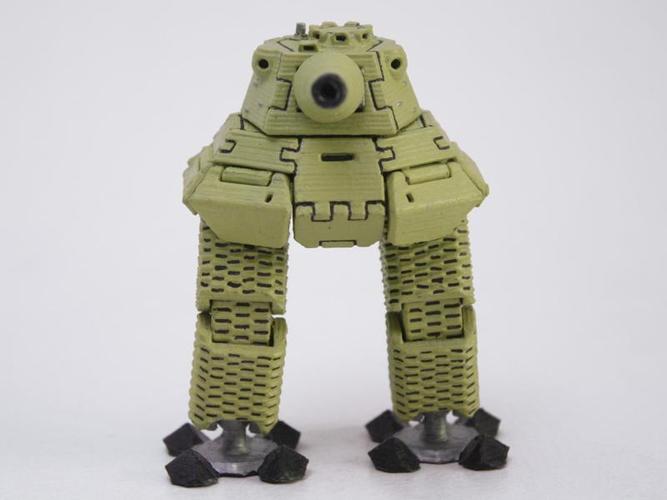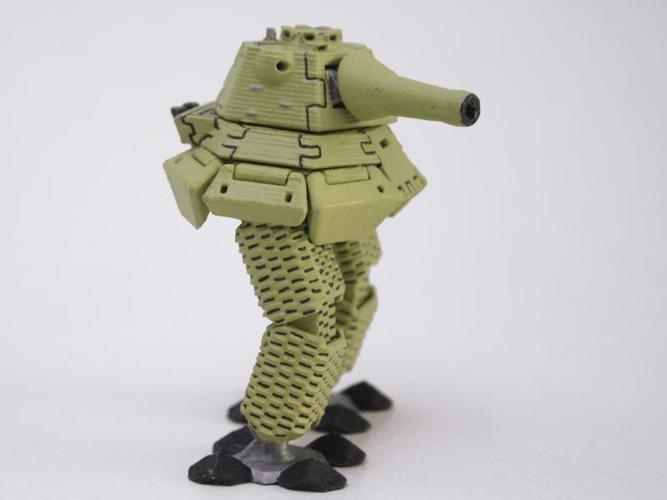 No Prints Yet

Be the first to upload a Print for this Design!
Panzerkampfgeher Gerzer II (Pz.Kpgh. Gerzer II) Tankoped - a mech and tank combined - designed to engage enemy armored vehicles. Details include: commanders cupola, gunner's periscope, rangefinders, driver's view port, main cannon, radio antenna, Zimmerit paste texture on legs, towing rings, escape hatches, exhaust and cooling vents Double knee joints so it can hull down, gun swivels, turret rotates 360, ball joint articulation.
PRINTING INSTRUCTIONS: . Insert balls into sockets with side to side rocking action - pliers recommended. Some sanding might be required depending on your printer. 0.2mm layer height.
Gerzer2 SKIRT_holder_right.STL -print 1x 40%infill
Gerzer2 SKIRT_right.STL                 -print 2x 20%infill
Gerzer2 ARMOR_back.STL            -print 4x 20%infill
Gerzer2 GEAR_1.STL                         -print 2x 20%infill
Gerzer2 GUN_barrel_v2.STL         -print 1x 20%infill
Gerzer2 LEG.STL                                  -print 4x 20%infill
Gerzer2 KNEE.STL                              -print 2x 20%infill
Gerzer2 HULL.STL                               -print 1x 20%infill
Gerzer2 GUN_socket.STL               -print 1x 20%infill
Gerzer2 GUN_ball.STL                     -print 1x 20%infill
Gerzer2 GEAR_2.STL                        -print 2x 20%infill
Gerzer2 FOOT.STL                             -print 2x 40%infill
Gerzer2 ARMOR_front.STL         -print 4x 20%infill
Gerzer2 TURRET_socket.STL     -print 1x 20%infill
Gerzer2 TURRET_ball.STL           -print 1x 40%infill
Gerzer2 TURRET.STL                      -print 1x 20%infill
Gerzer2 SKIRT_middle.STL          -print 2x 20%infill, supports needed
Gerzer2 SKIRT_left.STL                  -print 2x 20%infill
Gerzer2 SKIRT_holder_left.STL -print 1x 40%infill
Gerzer2 SKIRT_holder_right.STL
133 KB
Gerzer2 SKIRT_right.STL
39.6 KB
Gerzer2 ARMOR_back.STL
24.9 KB
Gerzer2 GEAR_1.STL
15.1 KB
Gerzer2 GUN_barrel_v2.STL
233 KB
Gerzer2 GUN_socket.STL
96.3 KB
Gerzer2 GUN_ball.STL
135 KB
Gerzer2 GEAR_2.STL
14.3 KB
Gerzer2 ARMOR_front.STL
114 KB
Gerzer2 TURRET_socket.STL
216 KB
Gerzer2 TURRET_ball.STL
177 KB
Gerzer2 TURRET.STL
203 KB
Gerzer2 SKIRT_middle.STL
47.6 KB
Gerzer2 SKIRT_left.STL
39.7 KB
Gerzer2 SKIRT_holder_left.STL
133 KB