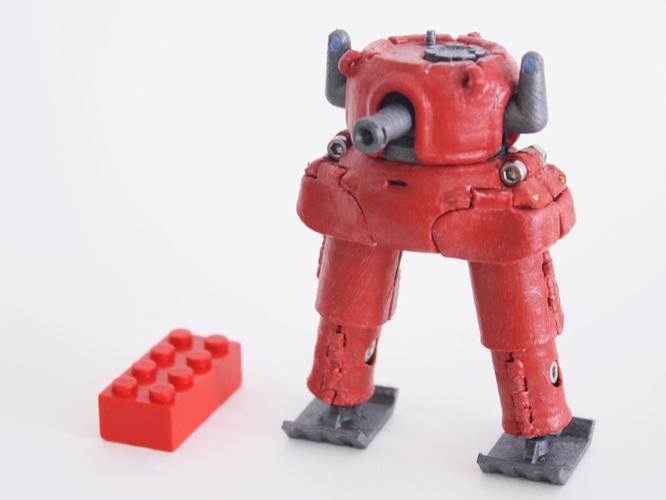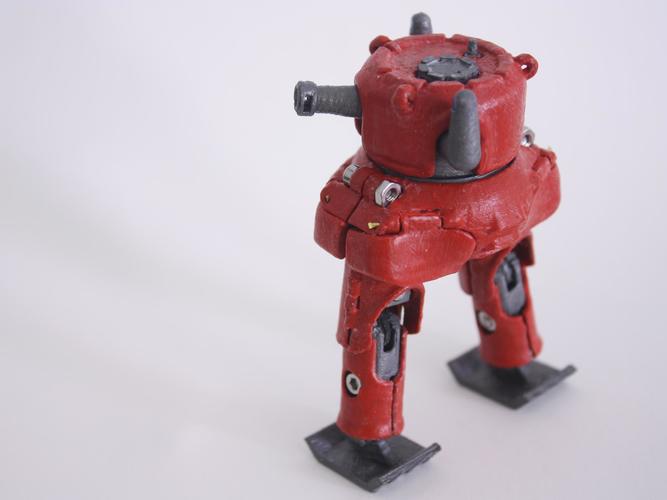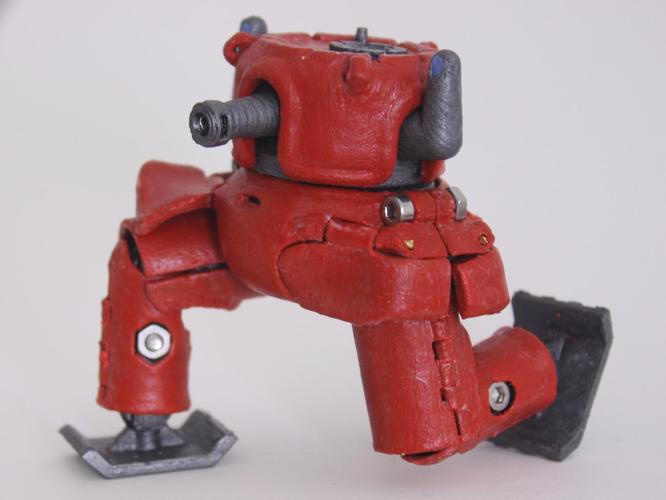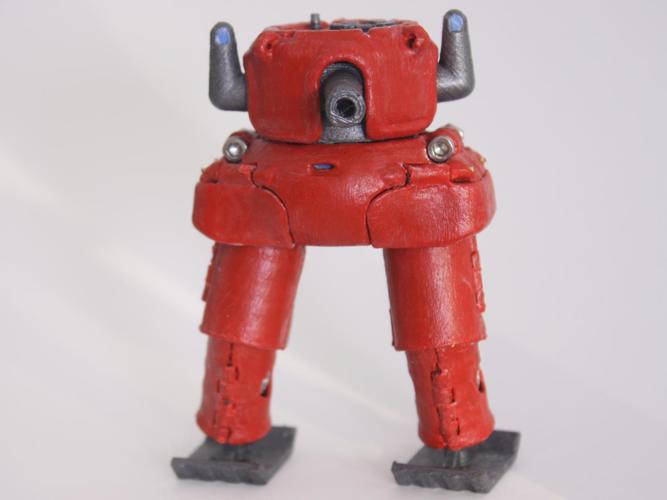 No Prints Yet

Be the first to upload a Print for this Design!
Screw tightening ball joint articulation,  turret rotates, gun moves up and down, sideskirts move as well. Prints, sand, paint.  Tested with 0.2mm and 0.1mm layer height and at least 20% infill. 
You also need 6x  M2.5x8 and 1xM2.5x12 socket head bolts and nuts and some wire 1mm in diameter (e.g.: paperclips).  
Video: YouTube instructions:
Hjalzer LEG_lower_left_bolt_armor.STL   -print1x and print1x mirrored,  supports integrated in model 
Hjalzer LEG_lower_left__nut_armor.STL -print1x and print1x mirrored, supports integrated in model 
Hjalzer HULL_armor_front.STL                    -print1x,  supports needed 
Hjalzer HULL_armor_back.STL                     -print1x,  supports needed       
Hjalzer HIP_armor.STL                                      -print1x and print1x mirrored, no supports 
Hjalzer TURRET_armor.STL                             -print1x,  supports needed 
Hjalzer LEG_upper_left_nut_armor.STL  -print1x and print1x mirrored,  supports integrated in model 
Hjalzer LEG_upper_left_bolt_armor.STL -print1x and print1x mirrored, supports integrated in model 
Hjalzer LEG_upper_left_nut.STL                 -print1x and print1x mirrored,  no supports 
Hjalzer LEG_upper_left_bolt.STL               -print1x and print1x mirrored,  no supports  
Hjalzer LEG_lower_left_nut.STL                 -print1x and print1x mirrored,  no supports  
Hjalzer LEG_lower_left_bolt.STL                -print1x and print1x mirrored,  no supports  
Hjalzer HULL.STL                                                -print1x,  no supports  
Hjalzer HIP_ball.STL                                          -print2x,  no supports  
Hjalzer GUN_barrel.STL                                  -print1x,  supports integrated in model 
Hjalzer GUN_ball.STL                                       -print1x,   supports needed 
Hjalzer FOOT.STL                                               -print2x,  no supports  
Hjalzer TURRET_clevis_nut.STL                 -print1x,  no supports  
Hjalzer TURRET_clevis_bolt.STL               -print1x,  no supports  
Hjalzer TURRET_ball.STL                               -print1x,  no supports  
Hjalzer TURRET.STL                                         -print1x,  no supports  
Hjalzer RANGEFINDER_left.STL              -print1x and print1x mirrored,  no supports 
Hjalzer RANGEFINDER_left.STL
131 KB
Hjalzer TURRET.STL
168 KB
Hjalzer TURRET_ball.STL
180 KB
Hjalzer TURRET_clevis_bolt.STL
105 KB
Hjalzer TURRET_clevis_nut.STL
98.3 KB
Hjalzer GUN_ball.STL
125 KB
Hjalzer GUN_barrel.STL
384 KB
Hjalzer HIP_ball.STL
167 KB
Hjalzer LEG_lower_left_bolt.STL
126 KB
Hjalzer LEG_lower_left_nut.STL
143 KB
Hjalzer LEG_upper_left_bolt.STL
95.3 KB
Hjalzer LEG_upper_left_nut.STL
179 KB
Hjalzer LEG_upper_left_bolt_armor.STL
124 KB
Hjalzer LEG_upper_left_nut_armor.STL
74.9 KB
Hjalzer TURRET_armor.STL
1020 KB
Hjalzer HIP_armor.STL
17.5 KB
Hjalzer HULL_armor_back.STL
529 KB
Hjalzer HULL_armor_front.STL
520 KB
Hjalzer LEG_lower_left__nut_armor.STL
158 KB
Hjalzer LEG_lower_left_bolt_armor.STL
171 KB