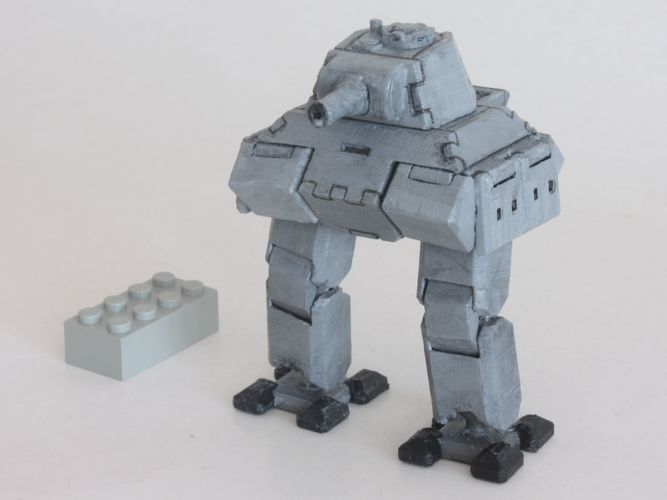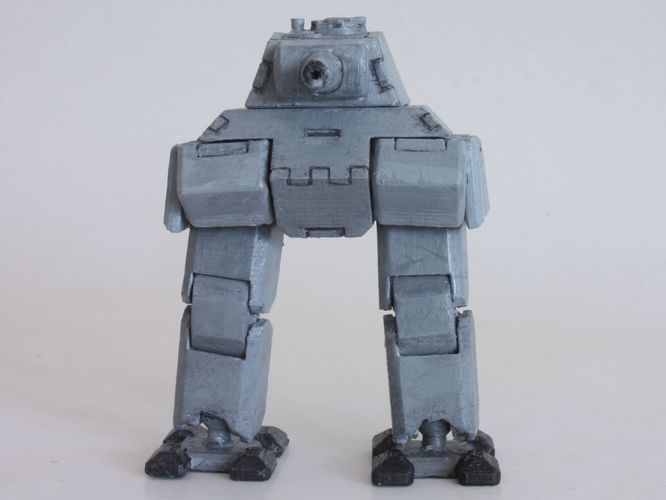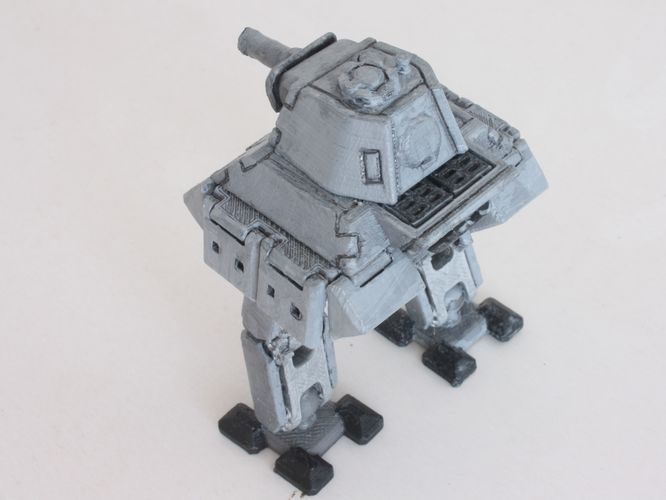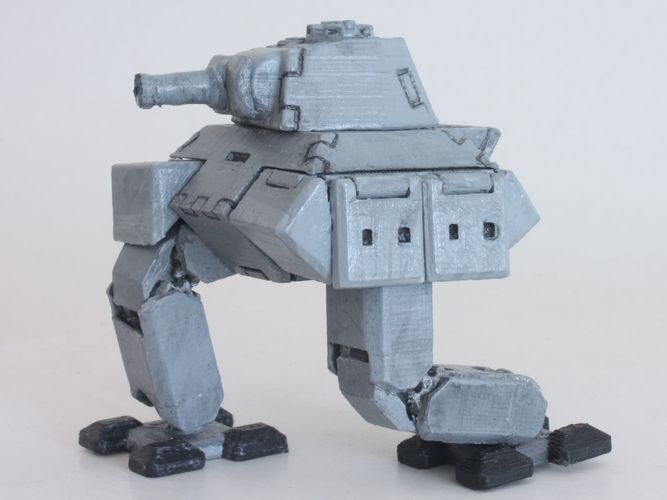 No Prints Yet

Be the first to upload a Print for this Design!
Panzerkampfgeher Gerzer I Ausf. B (Pz.Kpgh. Gerzer I Ausf. B) Tankoped - a mech and tank combined - designed to engage soft targets and lightly armored vehicles. Details include: commanders cupola,  driver's view port, main cannon, radio antenna,  towing rings, escape hatches, exhaust and cooling vents. It has geared double knee joints - the legs move symetrically in regards to the knee. The gun swivels, turret rotates 360°,  and has ball joint articulation.
PRINTING INSTRUCTIONS: . Insert balls into sockets with side to side rocking action - pliers recommended. Some sanding might be required depending on your printer. 0.2mm layer height.
Gerzer1B TURRET_socket.STL                              -print 1x 20%infill
Gerzer1B TURRET_ball.STL                                   -print 1x 20%infill
Gerzer1B TURRET.STL                                           -print 1x 20%infill
Gerzer1B SKIRT_side.STL                                      -print 4x 20%infill
Gerzer1B SKIRT_holder_LEFT.STL                        -print 2x 40%infill
Gerzer1B SKIRT.STL                                                -print 4x 20%infill
Gerzer1B LEG_armor.STL                                        -print 4x 20%infill, supports needed
Gerzer1B LEG.STL                                                    print 4x 20%infill
Gerzer1B KNEE.STL                                                 -print 2x 20%infill, supports needed
Gerzer1B HULL.STL                                                 -print 1x 20%infill
Gerzer1B GUN_mantlet.STL                                    -print 1x 20%infill
Gerzer1B GUN_barrel.STL                                      -print 1x 20%infill
Gerzer1B GUN_ball.STL                                          -print 1x 20%infill, supports needed
Gerzer1B FOOT.STL                                                -print 2x 40%infill
Gerzer1B GUN_ball.STL
125 KB
Gerzer1B GUN_barrel.STL
82.3 KB
Gerzer1B GUN_mantlet.STL
36.1 KB
Gerzer1B LEG_armor.STL
48.9 KB
Gerzer1B SKIRT.STL
17.7 KB
Gerzer1B SKIRT_holder_LEFT.STL
131 KB
Gerzer1B SKIRT_side.STL
19.8 KB
Gerzer1B TURRET.STL
232 KB
Gerzer1B TURRET_ball.STL
166 KB
Gerzer1B TURRET_socket.STL
357 KB