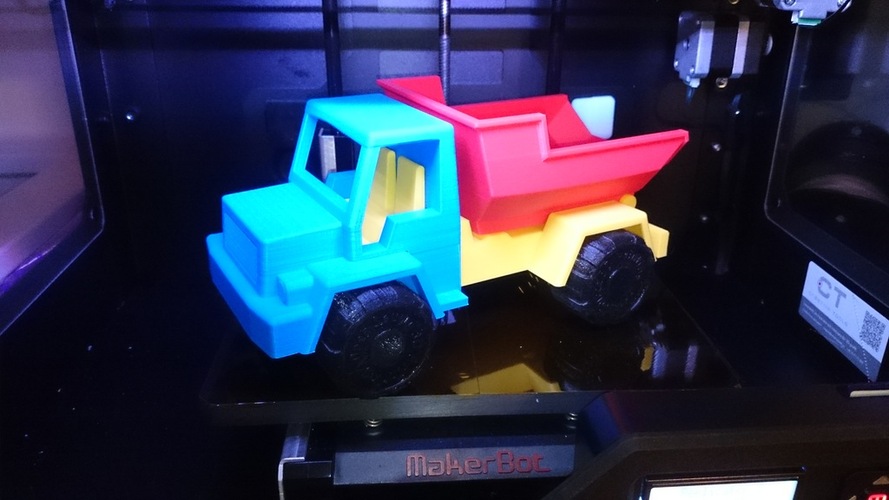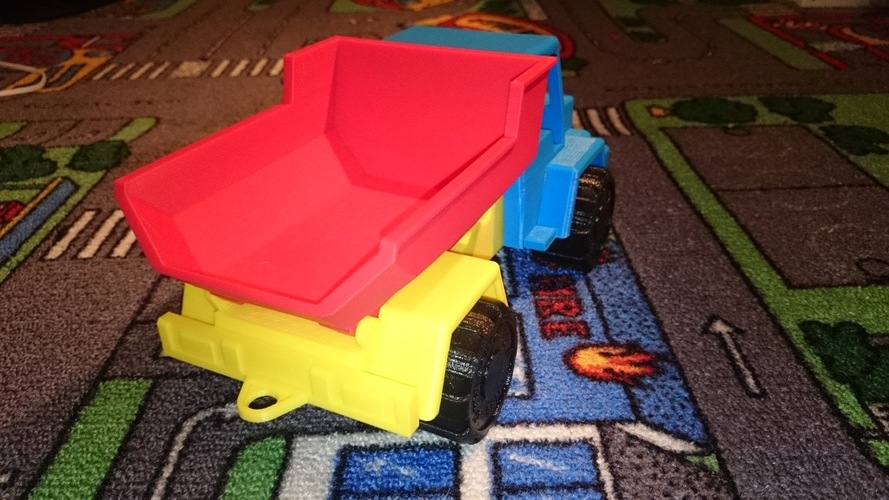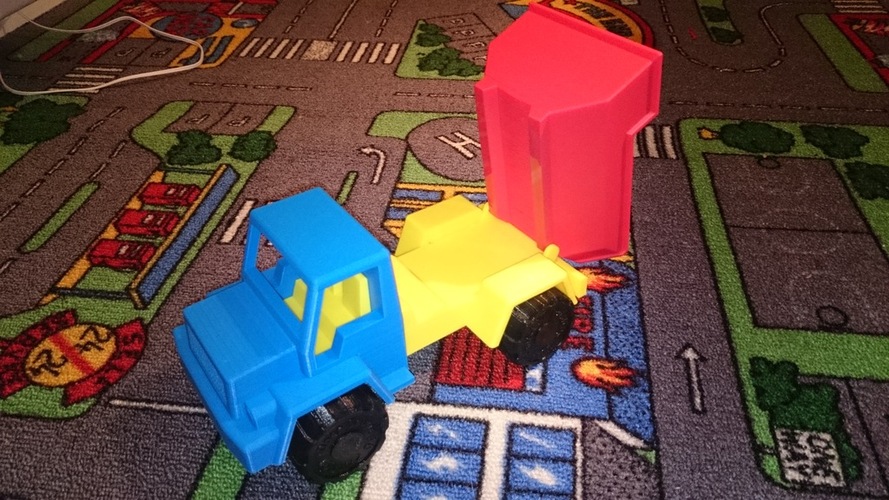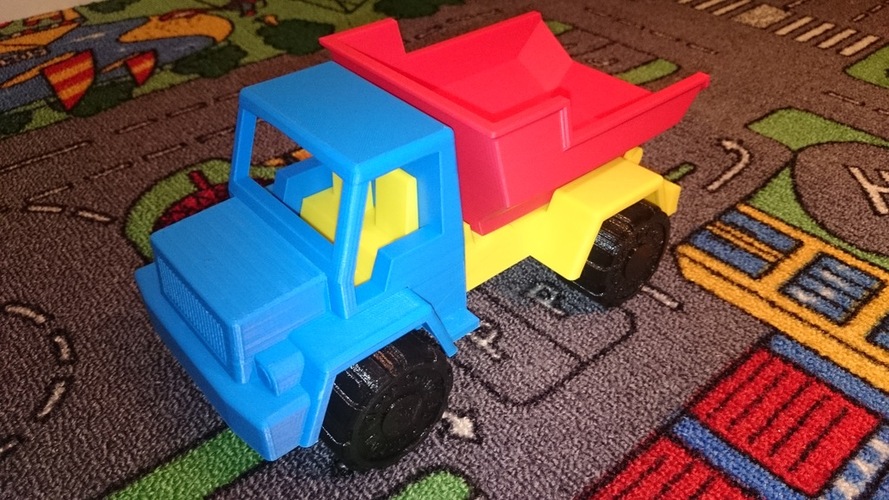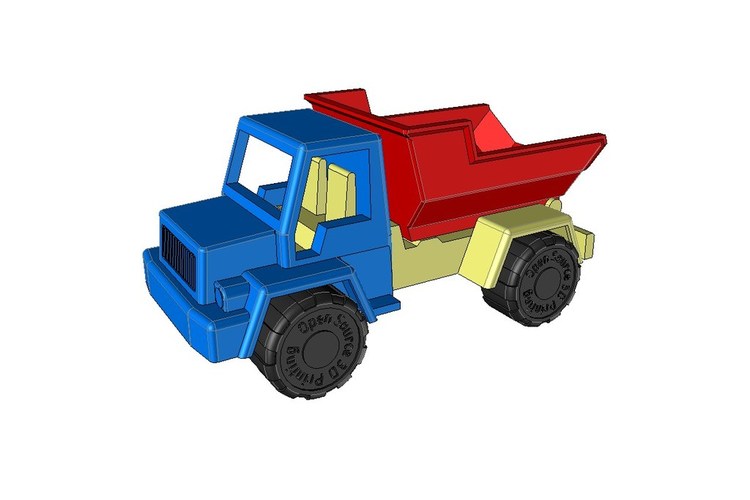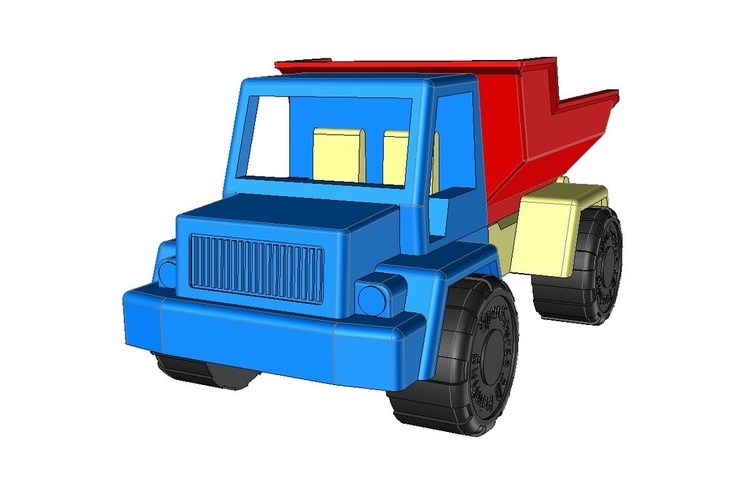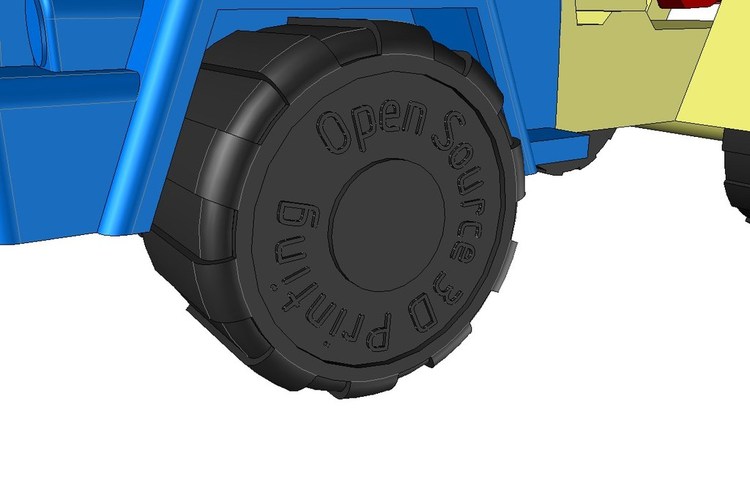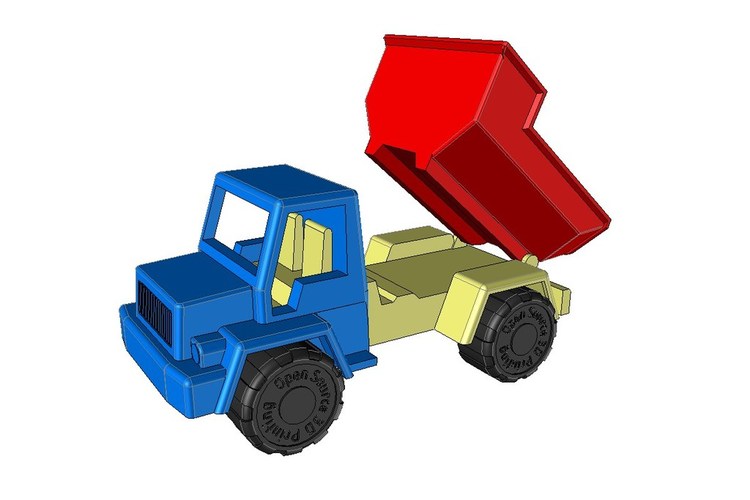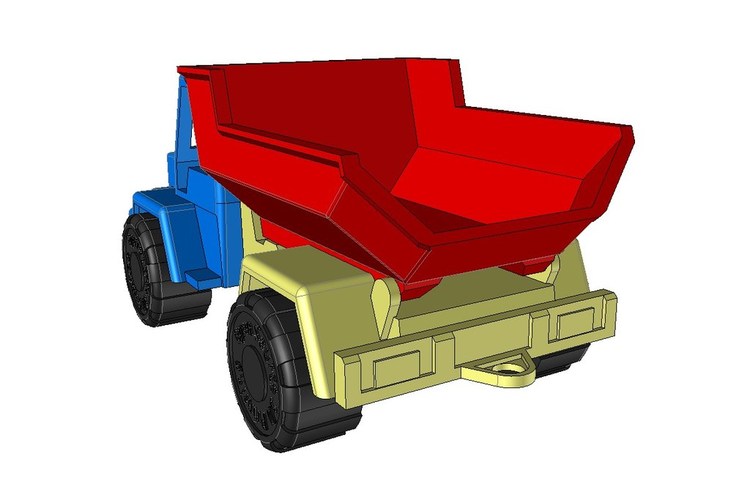 I´ve been wanting to do some toys and here´s the first one! If I will have the time I´ll add a trailer to go with it. Then maybe a fire truck and so on... we´ll see. =) 
All parts printed in ABS at 0.2mm layer height without support except from the "Base" which has custom support in place for the wheel axles which you can just snap of when printed. 
Short video: http://youtu.be/F1aRBz41hho?list=UUMEZkt4YNojtvLH...