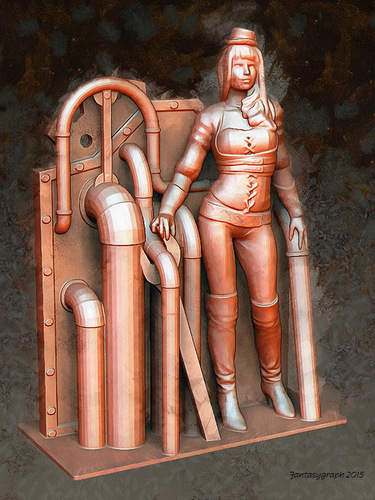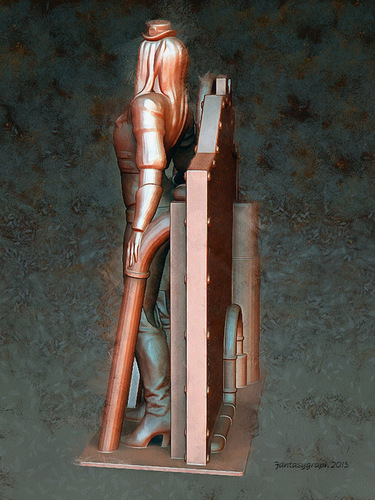 Lenora M. Dockell, also known by the nickname 'The Damn Mechanic' , is a young woman in her twenties. She want to travel around the world, and her passion for steam engines allowed her to come aboard of a number of airship to take care of the machinery. Unfortunately, her bad temper and lack of patience with his superiors gave her a label as a "troublemaker"... but she has no rival when it comes to repair a motor and she is very proud of that..
Inspired by the steampunk style, now you can print her in the machinery room..
original scale size (mm):
Length= 121.7 Witdh= 60 height= 158.2
model print tested with this parameters:
0.4mm nozzle, ABS 1.75mm, 0.15-0.2mm layer, 2 perimeters, 10% infill
Special note : i made a test print at 0.9 scale, and the result is good (final size 110x54x142m)
- truly Optimized for FDM printers - No support Needed.
note :
All my models are given for free to the community (fully open source for private or commercial usage, don't forget the credit), but If you like my work, please award it with a small donation (click here for a paypal donation ). I'll be very grateful to help me to buy all the coffee that i drink for the long periods that I pass in front of my screen to create these models.
Lenora_final1.stl
8.44 MB