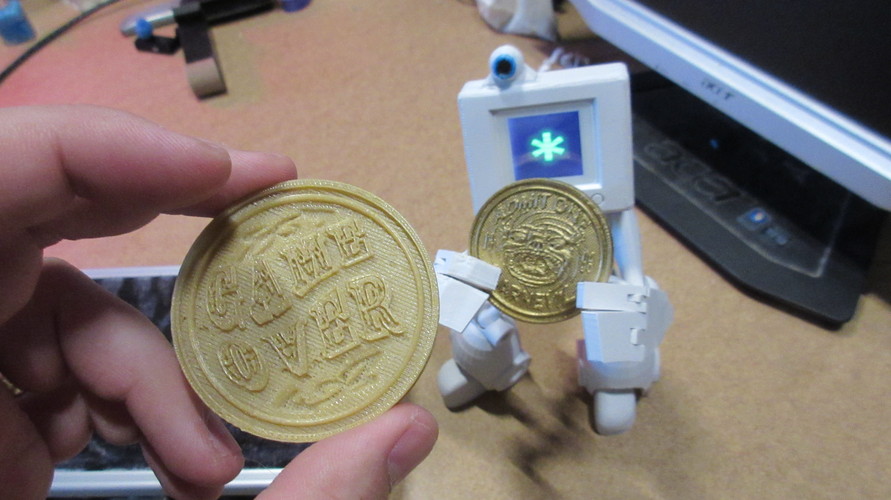 If you like my work I hope you'll consider supporting me on Pateron: https://www.patreon.com/3DPrin...
Subscribe to me on YouTube: https://www.youtube.com/user/m...
In an episode of Ross Scott's game Dungeon he played an arcade game called Carnevil and asked if someone could mint it. Well, I can't mint, but I can print it.  In order to get the details to print on the back you'll need to use a slicer that can do single walls, or spurs as they're sometimes called.
CarnevilCoinBack.stl
2.14 MB
CarnevilCoinFront.stl
2.57 MB