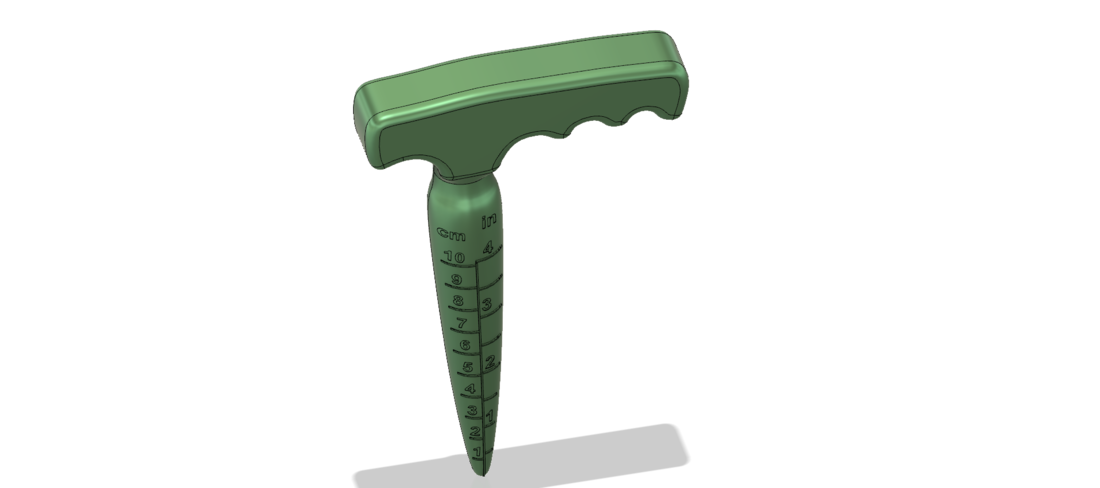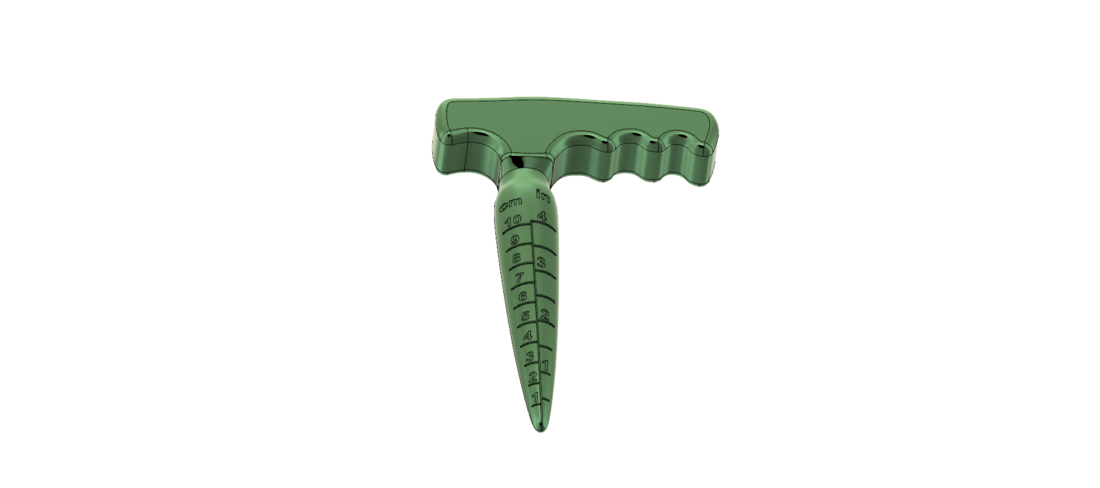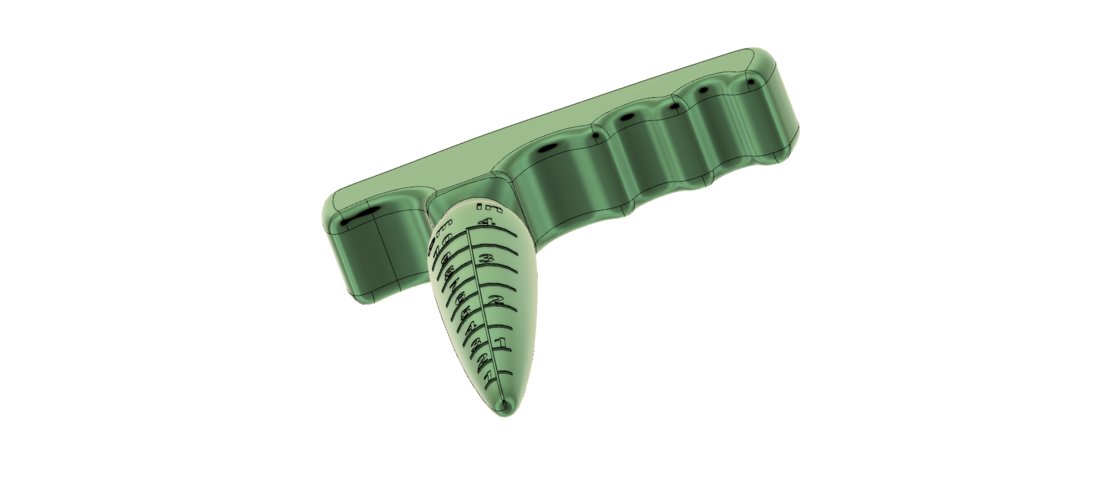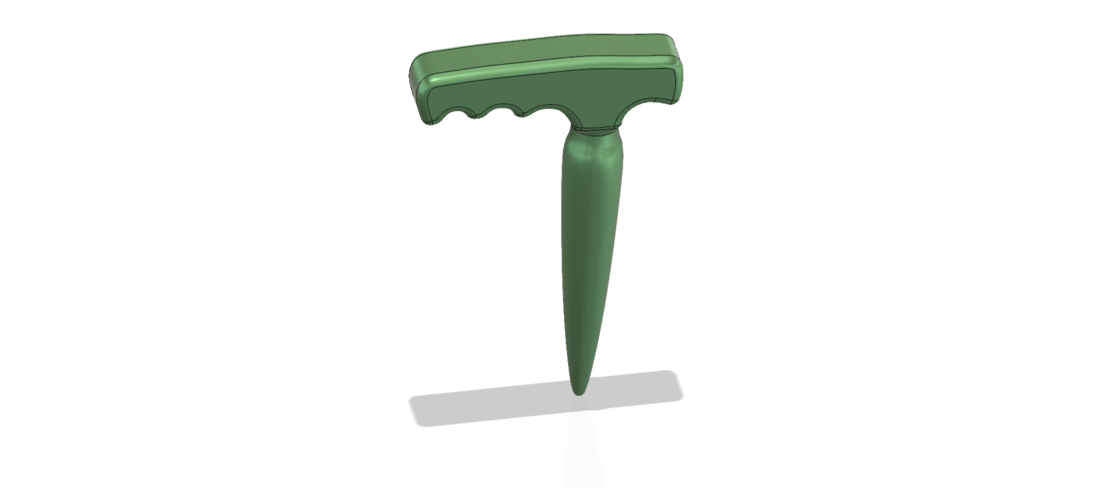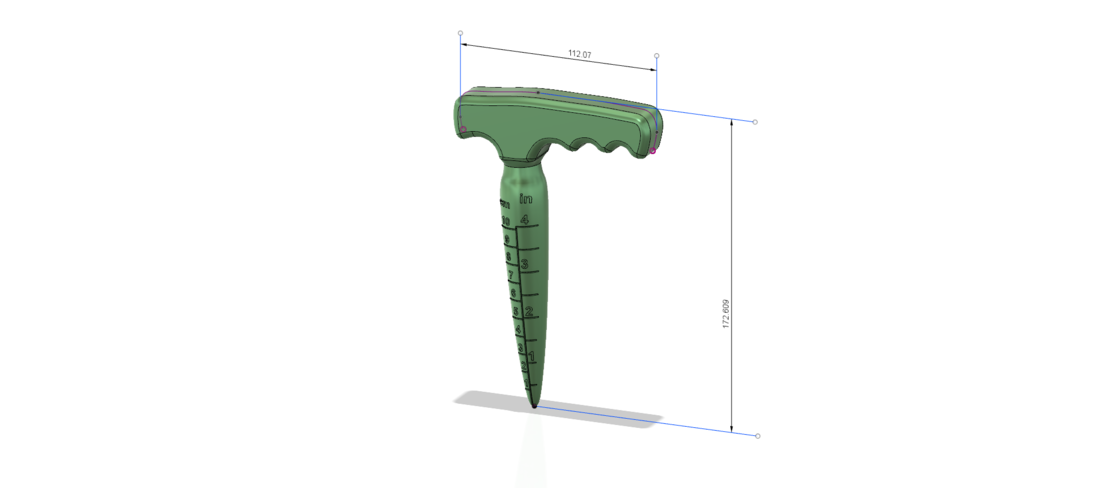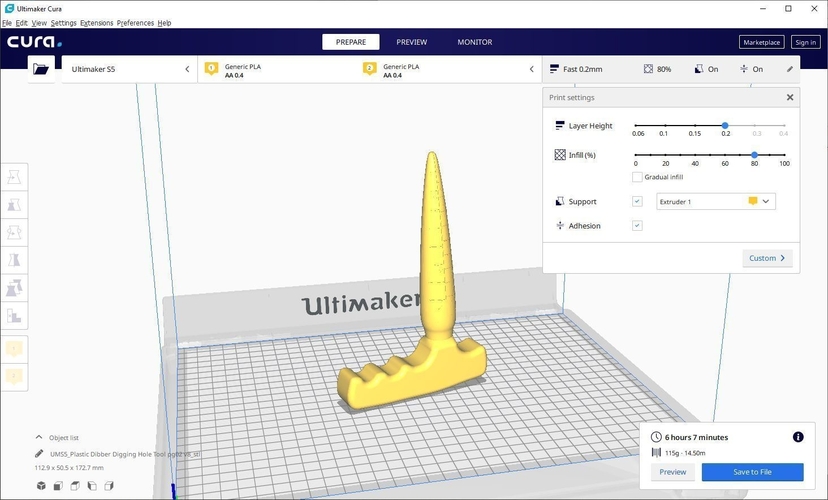 No Prints Yet

Be the first to upload a Print for this Design!
Dibber Digging Hole Tool Garden professional 3d-print and cnc
dibber pg02 model
Hand dibber is a very useful gardening tool that is used for making hole for planting seeds or seedlings. on the side of the product are the dimensions of immersion in centimeters and inches. Very useful when used in the garden for dipping seeds and bulbs of plants to a certain depth.
The dibber was first recorded in Roman times and has remained mostly unchanged since. In the eighteenth and nineteenth centuries,  farmers would use long-handled dibbers of metal or wood to plant crops. One person would walk with a dibber making holes, and a second person  would plant seeds in each hole and fill it in. It was not until the Renaissance that dibbers became a manufactured item, some made of iron  for penetrating harder soils and clay.
High-quality 3d model of professional The dibber  for 3d print, The model is made with much attention to details/ A very simple watering can, but depending on the color of the plastic, it will look very  nice if you choose the right color for the watering can. All real sizes you can see in the photos. 
 Everything can be seen in the photo.
The model can be printed as a 3D model, as well as produced on CNC machines.
you can print a model from various materials like plastic, polyglass, aluminum, or produce a model on cnc machines.
Made in spaceclaim, tested in the manufacture of the master model of the product.
This is a fully solid-state version for 3d-print, this is not a scan version.
At the photos you can see the contours of the models on screens with stl or obj files, it is enough  to understand the possibility of printing a model or producing a model by a cnc machine
It is possible to model anyone another model according to your size or drawings and sketches.
ATTENTION! This item is a DIGITAL 3D model (*STL *OBJ file format) for ARTCAM, ASPIRE, CUT3D, Cura  anyone software applications for CNC and 3D printers. 
Its files For CNC Routers and 3D printers.
Not a vectric, not a bitmap file, not a G-code. You buy a digital model image file for the manufacture of the product,  and not the product itself as a physical unit of goods made of glass or wood.
Non-commercial use only.
RackMultipart20191206-13429-1ijcyhe.zip/Plastic Dibber Digging Hole Tool pg02 v8_stl.stl
1.93 MB
Plastic Dibber Digging Hole Tool pg02 v8_obj.obj
1.66 MB
RackMultipart20191206-13429-zpzu9z.zip/Plastic Dibber Digging Hole Tool pg02 v8_obj.obj
1.66 MB
Plastic Dibber Digging Hole Tool pg02 v8_stl.stl
1.93 MB