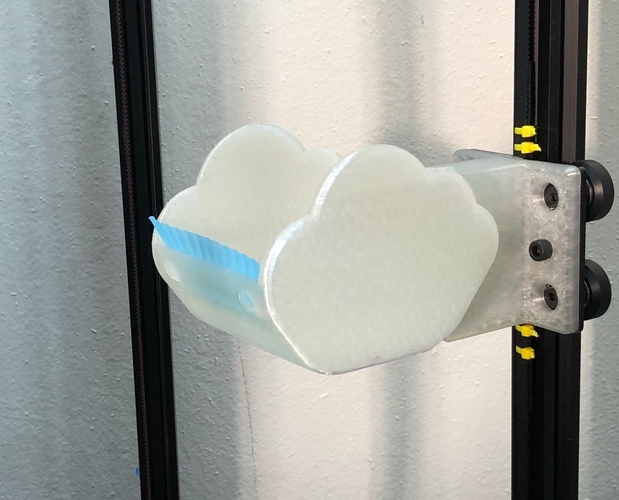 This is partly a work in progress; I'm still working on the bucket design. I believe the mounts and carriage are complete.
One of my biggest beefs with most multi-filament solutions is the purge block; it uses a lot more material than strictly needed. Some printers let you move the head off the bed to purge filament, which doesn't work on delta printers.
This design uses an OpenBuilds linear actuator (https://www.aliexpress.com/ite...) set up with the small gantry plate. The carriage attaches to the gantry plate and has a connector to hold the bucket itself. The version in the photograph uses a silicone wiper but I may change it up to purge onto aluminum instead; the uploaded bucket STL is a slightly different design. The linked actuator does not come with an extrusion; purchase one separately.
Mount for Limit Switch.stl
1.04 MB