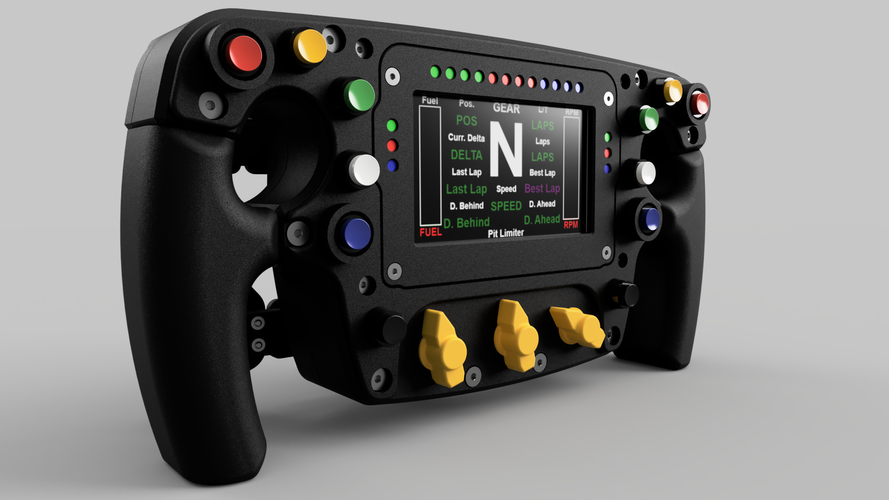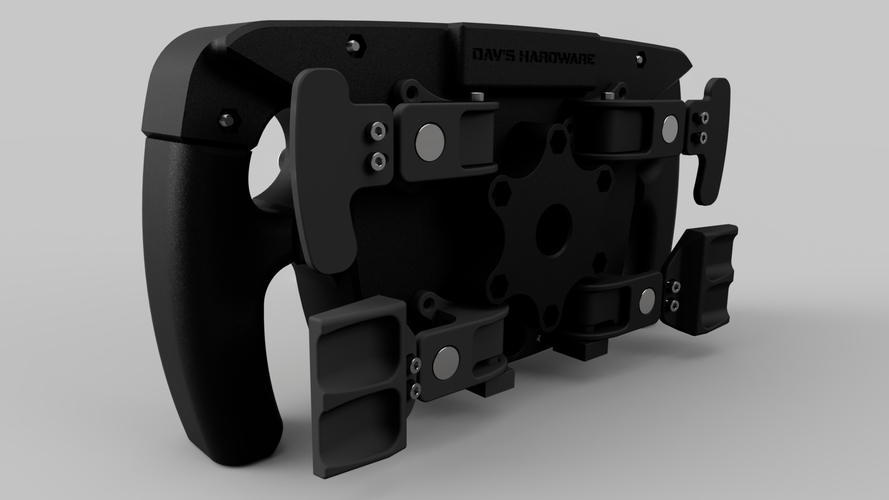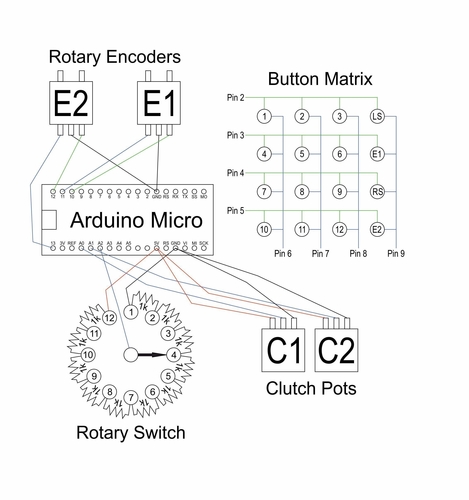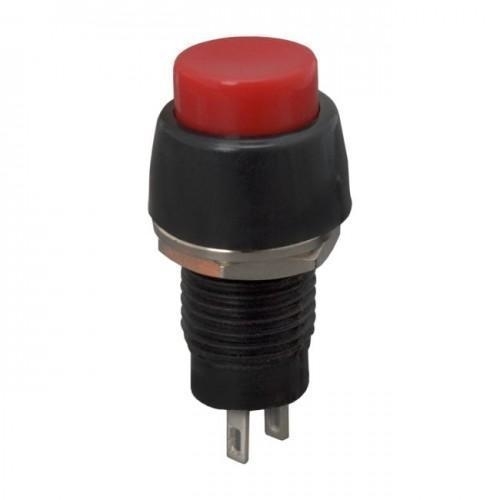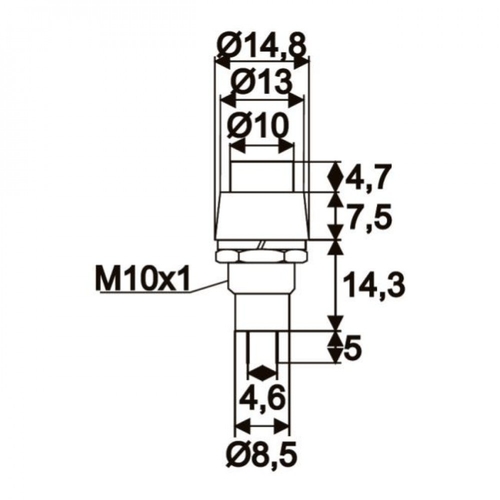 My custom designed F1 style steering wheel. It has space for the DD-V1 Display and uses DH1 Magnetic Shifters and Clutches.
The Cluth, the Shifter and the Display is not included. You can buy it separate but it is modular for future wheels, so you don't ned to buy more than once.
Button Plate is optional. It makes a better look for the wheel, but not necessary. If you want to use it, note that the buttons holds it to the wheel. The buttons' dimensions can be find at the pictures.
For printing you will need at least 300x300 print bed!!!
The wheel uses a 70mm QRA fitting, so you can use it on nearly any wheelbase. If you have some non 70mm QRA fitting, please contact me at [email protected].
You can order STANDALONE PARTS, KITS or FULLY ASSEMBLED products . If you are interested please fill my form  https://forms.gle/rjWeffzjBwd4... and contact me at [email protected].
You will need:
DH1 GP Wheel Back.stl
1.98 MB
DH1 GP Wheel Grip.stl
1.2 MB