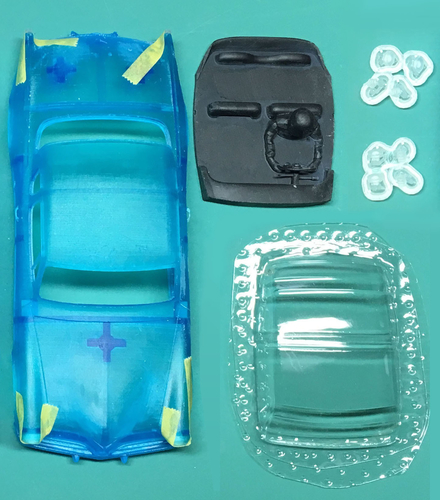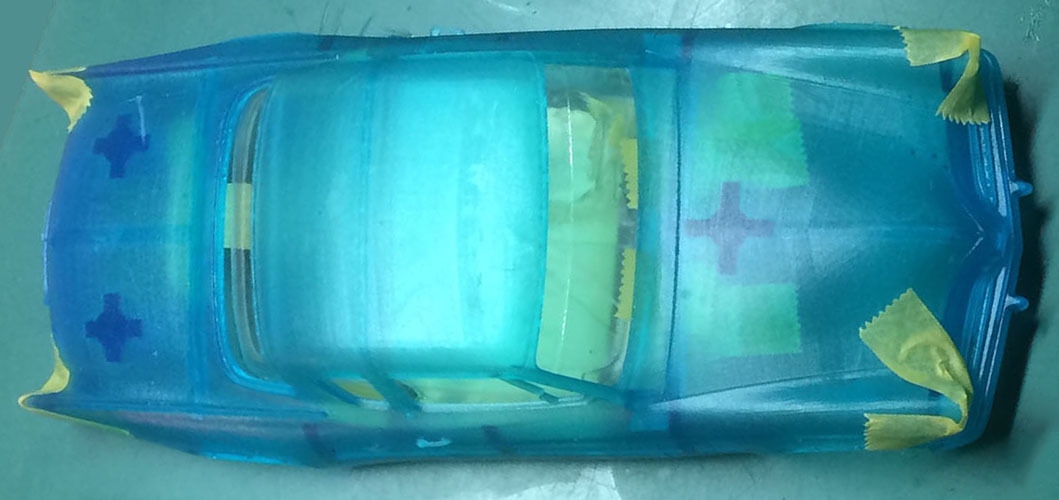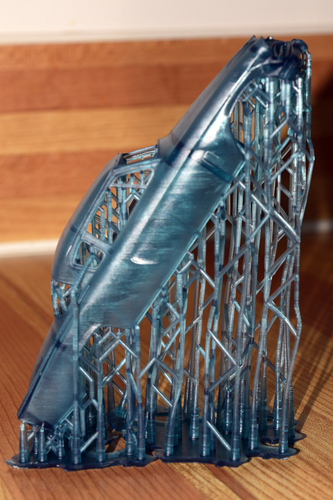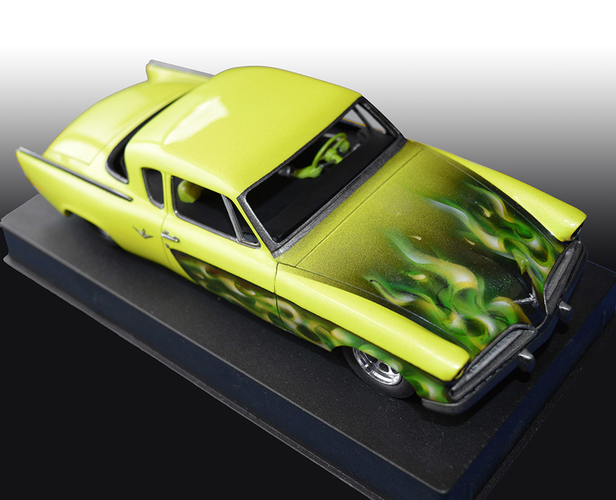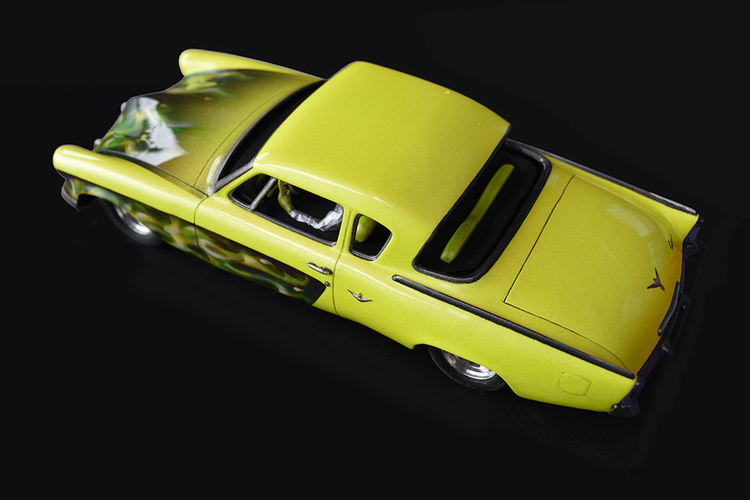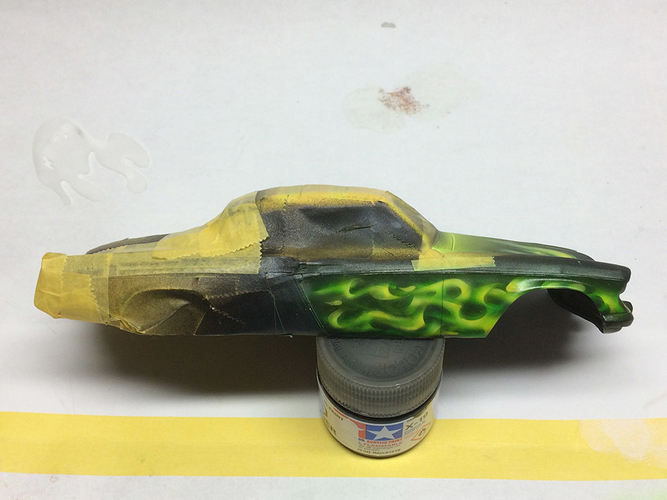 No Prints Yet

Be the first to upload a Print for this Design!
Studebaker Panamericana 1:32 scale Slot Car Kit includes: Highly Detailed Slot Car Body with logos and handles and three posts for mounting on to your brass chassis, Interior, Window form for vacu-form, Headlights, Taillights. Photos show body printed in Tough Resin on FORM 2 3D Printer. Interior printed in Black Resin, and four lights printed in clear resin. Window was vacu-formed using the Window form included in kit.
Finished body airbrushed with Tamiya paints and mounted on Brass chassis (you'll need to scratch build chassis as it's not included in kit).
Studebaker Commander flared fenders, thin walls, wide door cuts 1 to 32 for FORM 2 Sept 3, 2017.stl
58.8 MB
Commander Interior 1 to 32 for FORM 2 110% May 28, 2019.stl
46.8 MB
Studebaker Commander window form 1 to 32 for FORM 2 110% Sept 3, 2017.stl
2.05 MB
Studebaker WIDE Front Drivers Light 1 to 32 Sept 3, 2017.stl
71.6 KB
Studebaker WIDE Front Pass Light 1 to 32 Sept 3, 2017.stl
71.6 KB
Studebaker WIDE Rear Drivers Light 1 to 32 Sept 3, 2017.stl
2.59 MB
Studebaker WIDE Rear Pass Light 1 to 32 Sept 3, 2017.stl
2.59 MB