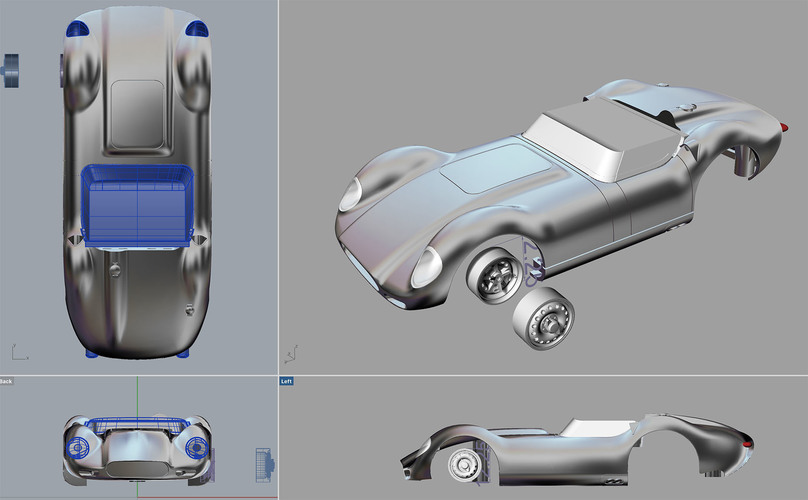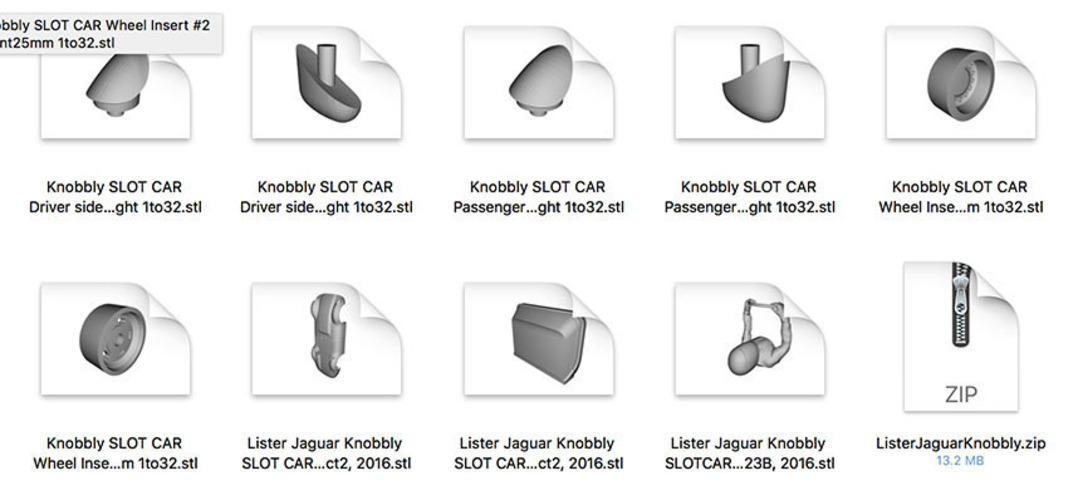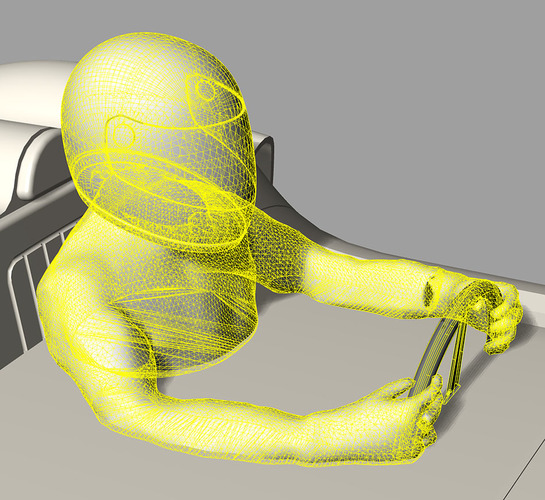 Slot car enthusiasts will enjoy this custom built Lister Jaguar Knobbly in 1:32 scale which can be mirrored for RHD. Includes pins for mounting on Brass Chassis. Note Front Fenders are the "Knobbly" shape. Also includes separate STL files for Headlights & Tail lights that can be printed in Clear on Form 1 or Form 2 3D Printers.
Includes 2 different 12.25mm wheel inserts and Window form.
Window form can be 3D Printed and used in a Vacuum Thermoforming Machine 5x5.
Lister Jaguar Knobbly SLOTCAR Driver1 to 32 scale metric (with Driver) June 23B, 2016.stl
1.83 MB
Lister Jaguar Knobbly SLOT CAR BODY 1to32 Oct2, 2016.stl
18.3 MB
Knobbly SLOT CAR Driver side Headlight 1to32.stl
190 KB
Knobbly SLOT CAR Driver side Taillight 1to32.stl
118 KB
Knobbly SLOT CAR Passenger side Headlight 1to32.stl
190 KB
Knobbly SLOT CAR Passenger side Taillight 1to32.stl
117 KB
Knobbly SLOT CAR Wheel Insert #2 12pnt25mm 1to32.stl
8.09 MB
Knobbly SLOT CAR Wheel Insert 12pnt25mm 1to32.stl
2.9 MB
Lister Jaguar Knobbly SLOT CAR Window Form 1to32 Oct2, 2016.stl
448 KB