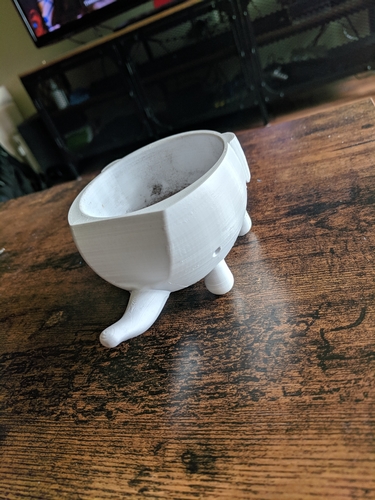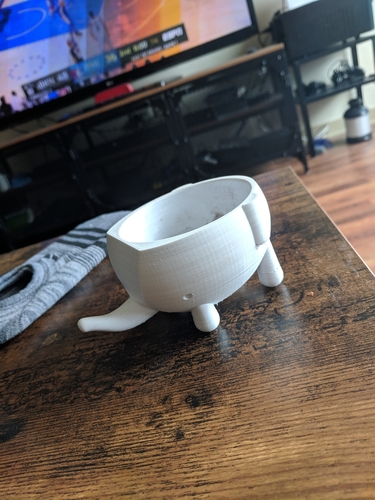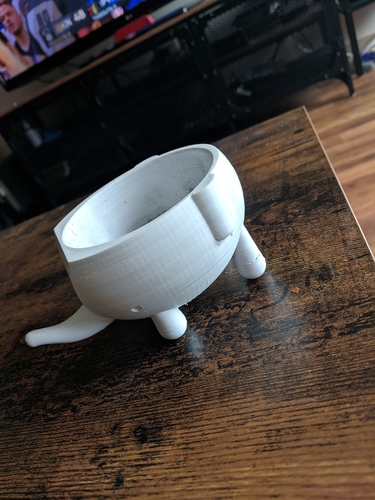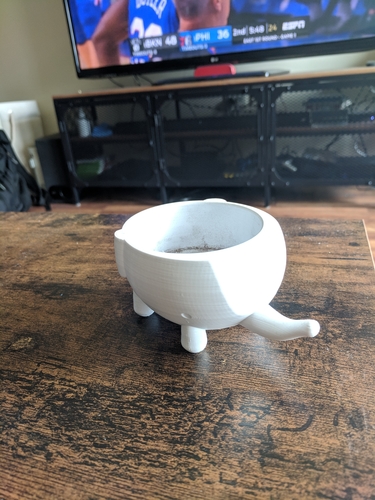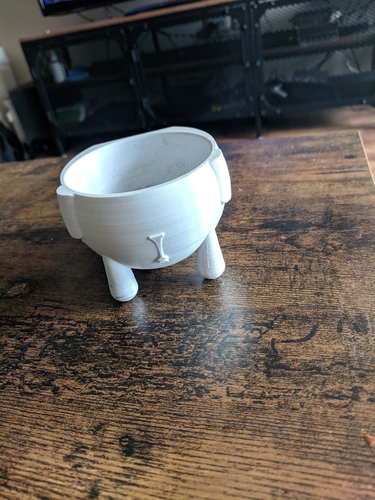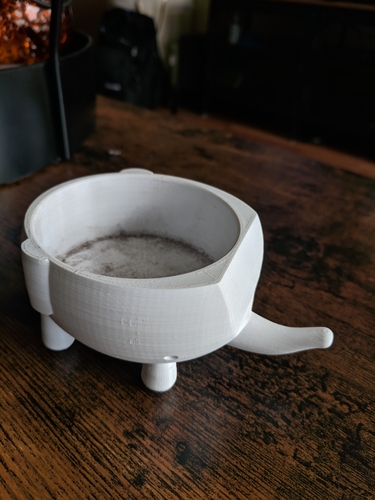 Succulent planters are everywhere nowadays! I designed a truly unique, at the time of writing, succulent planter to share with you all! This is my Ellie succulent planter! I originally designed this because my Fiancé is captivated by elephants. I was having a hard time finding an elephant succulent planter so I decided to model my own. I used OnShape to create this planter. It wasn't the most efficient way, but I think it turned out great! 
I recommend this to be printed upside down with supports. If you have the correct  support settings, the supports shouldn't leave the rim and trunk too messy. A little post-processing is required in the form of sanding.
This  was printed in PLA per the picture. You can use any material.
===Print Settings: [Anycubic I3 Mega]====
Layer Height: 0.2mm
Infill %: 20
Top layers: 4
Bottom Layer: 4
Perimeter Outlines [shells]: 2
Raft: Yes
Supports: Yes
=================================
ellie planter-2.stl
9.45 MB