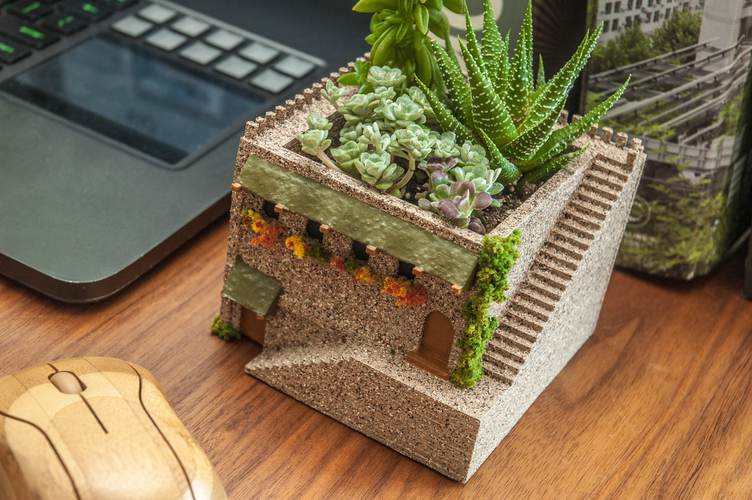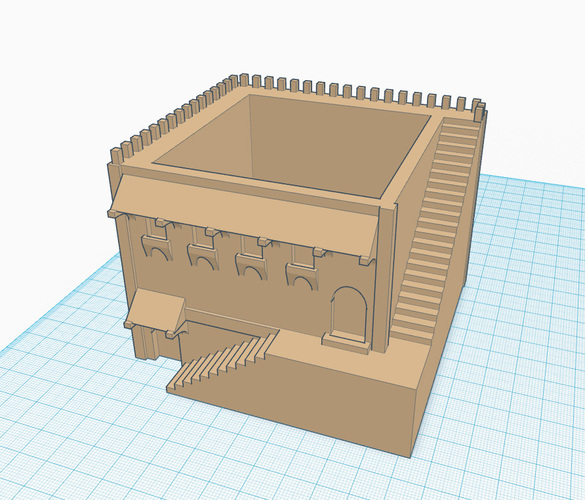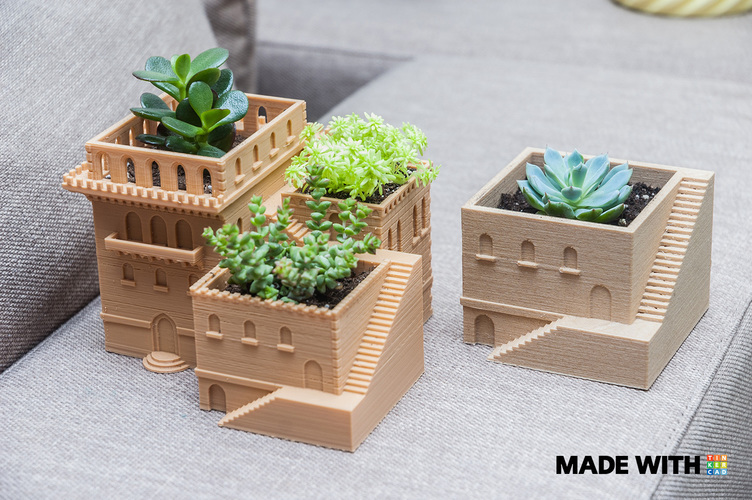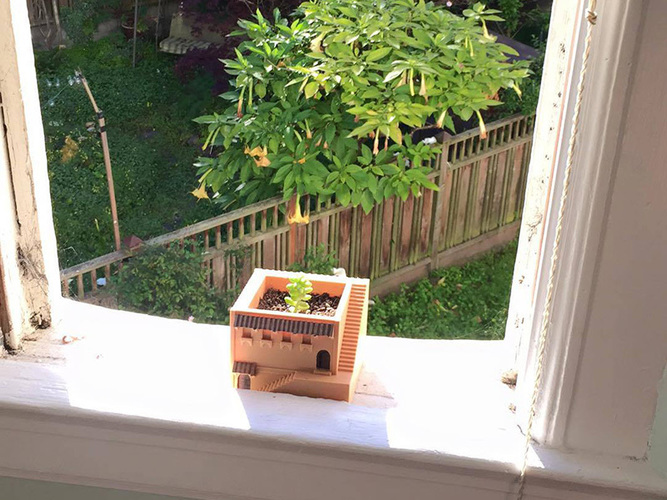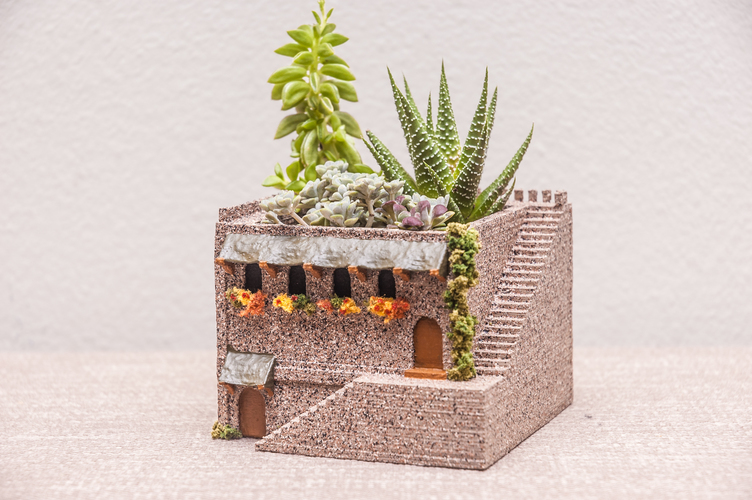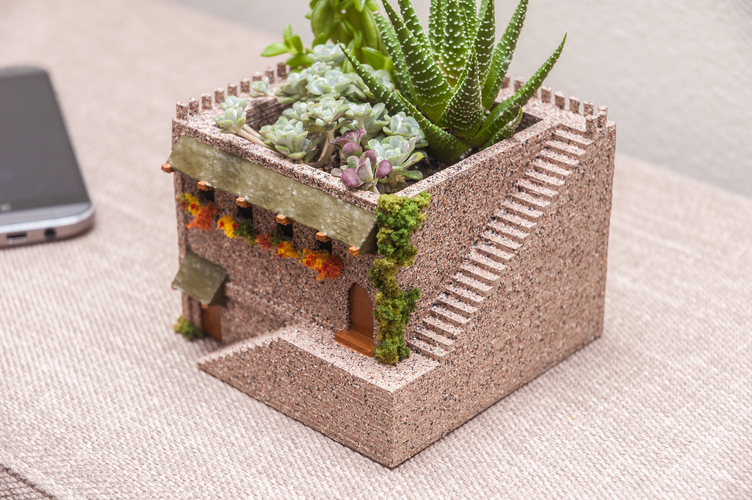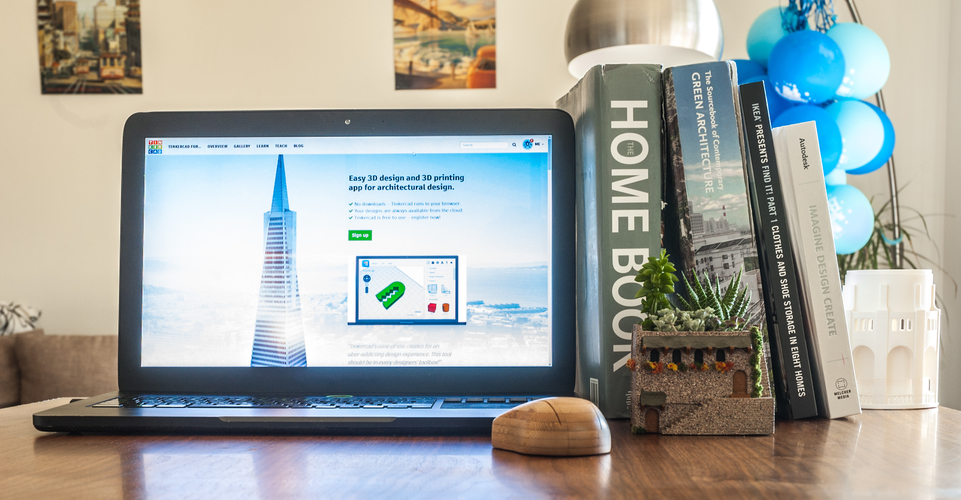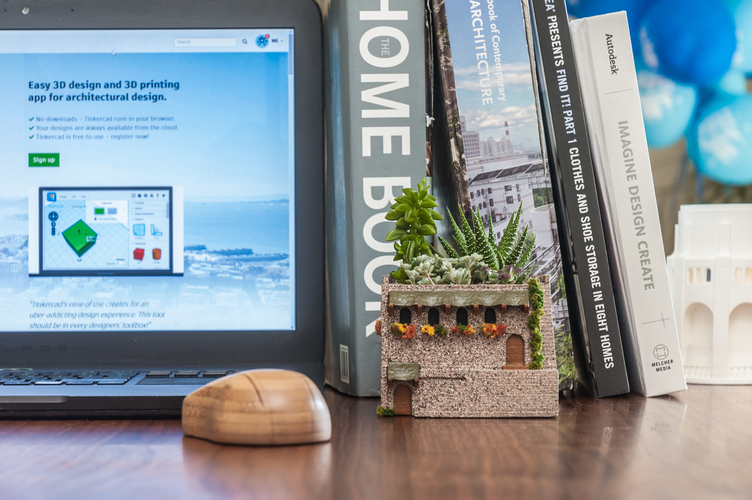 An interesting way to showcase your favorite plants on your desk.
Pro tip: achieve the draping fabric effect by placing the model in a warm place (printer w/heated chamber/hot sun/oven) until it becomes soft enough to be easily deformed - be careful to not over-hold it and melt it!
Painting
Testors has a set of interesting spray paints that spit out chunky bits along with paint color. They're called CREATEFX, here's the one I used on Amazon: https://www.amazon.com/gp/prod...
If you're printing out of drastically different material color, you might need to lay down an undercoat of matching sandy color.
planter_mini_middle_eastern_villa.stl
178 KB