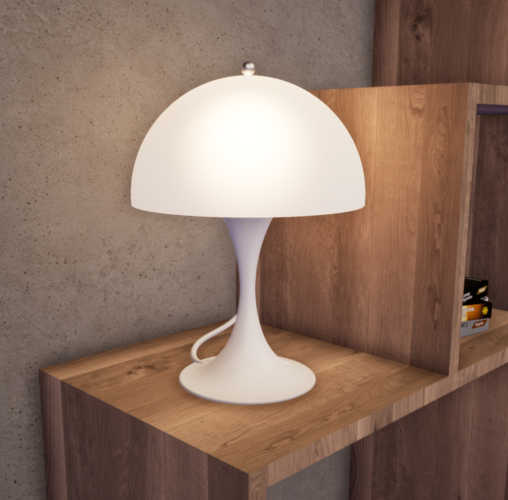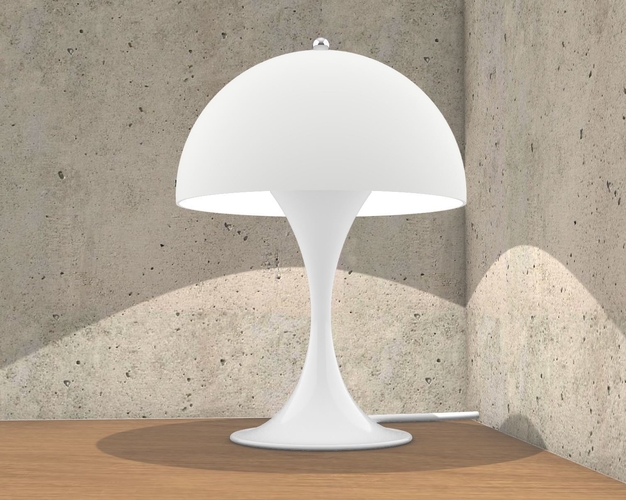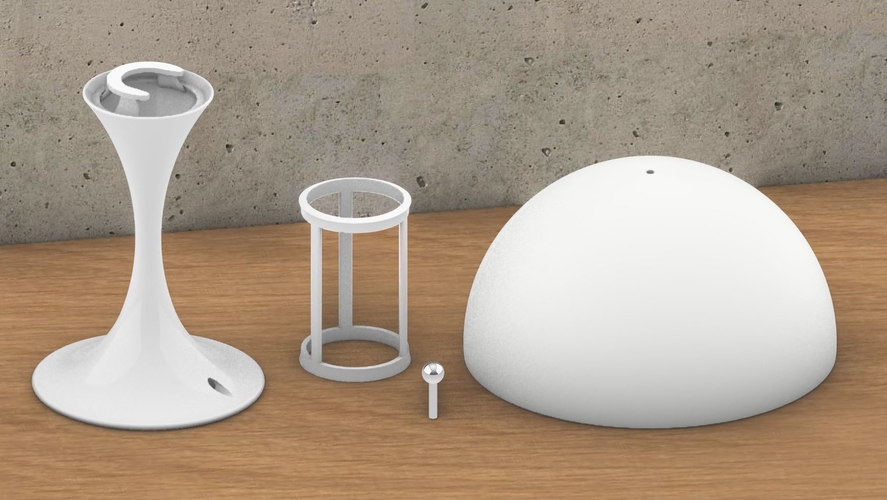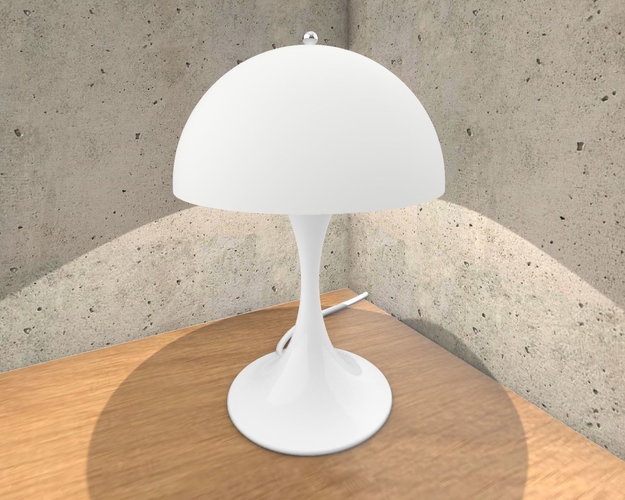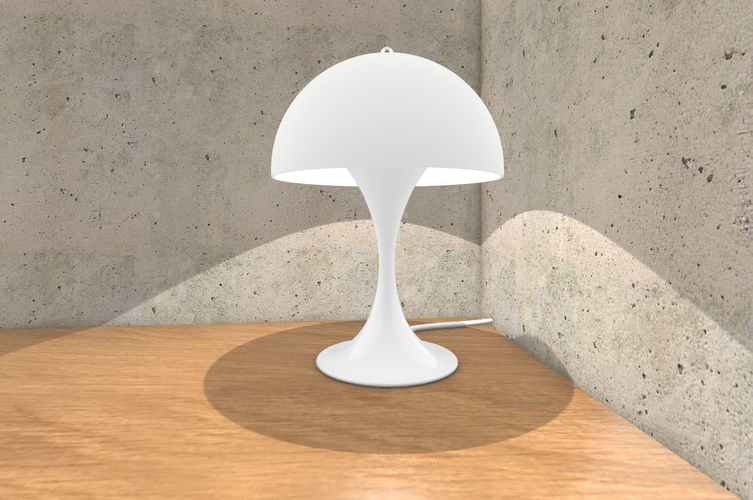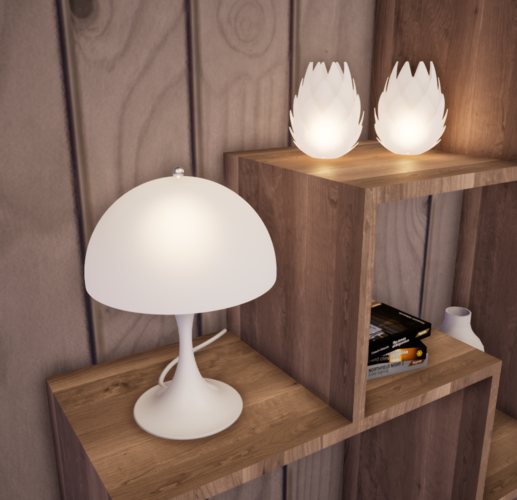 This small table lamp was modelled (by me) with inspiration from the Panthella Table Lamp from 1971 by Danish designer Verner Panton.
This is a fully functional lamp that requires you to print the 4 parts, install cord, bulb holder and bulb. Assembled size: 278mm tall x 200mm Ø Depending on printing material used I suggest using a light bulb with low heat emission such as an energy saver bulb or LED.
Suggestions for bulb & bulb holders:  Bulb Holder: (For E14 Bulb with 28mm thread and clamp ring) https://www.ebay.com/itm/Small... Bulb: (10W E14 bulb in desired colour) Note: bulb should be fairly small to fit inside shade https://www.ebay.com/itm/Mini-...
Prints in 4 parts (see picture) For best results the dome shade should be printed in a frosty translucent material. The shade spacer in a clear material. For inspiration of colour choices just google Panthella mini lamp
Disclaimer: Please make your own judgement when assembling and using this lamp. I will not be responsible for any damage caused by using this model or suggestions given.
0005 - Panthella Lamp - Base.STL
51 MB
0005 - Panthella Lamp - Shade Knob.STL
11 MB
0005 - Panthella Lamp - Shade Spacer.STL
2.3 MB
0005 - Panthella Lamp - Shade.STL
11.6 MB