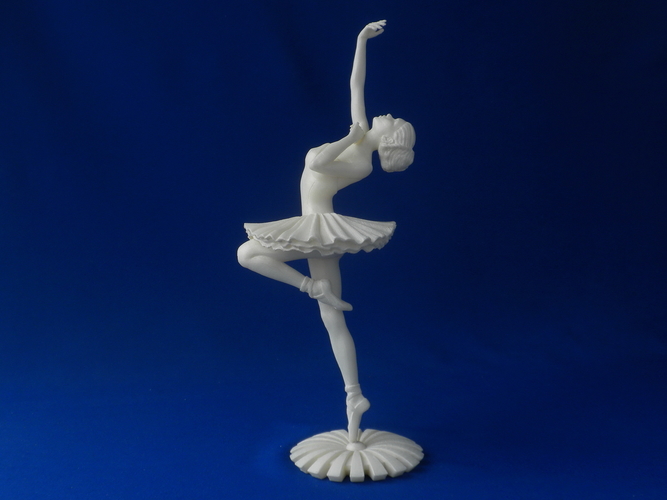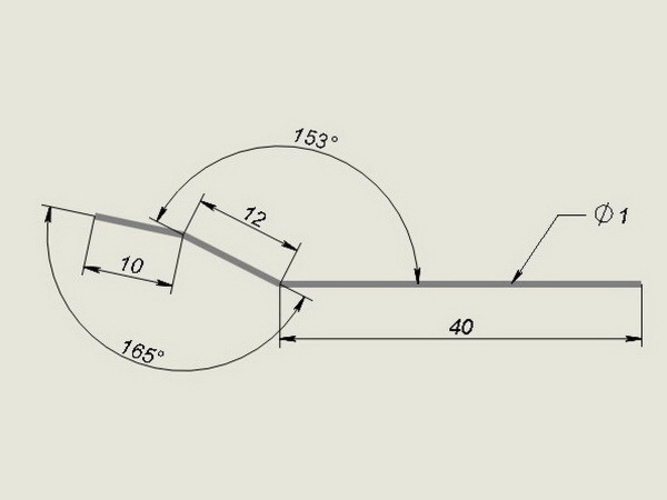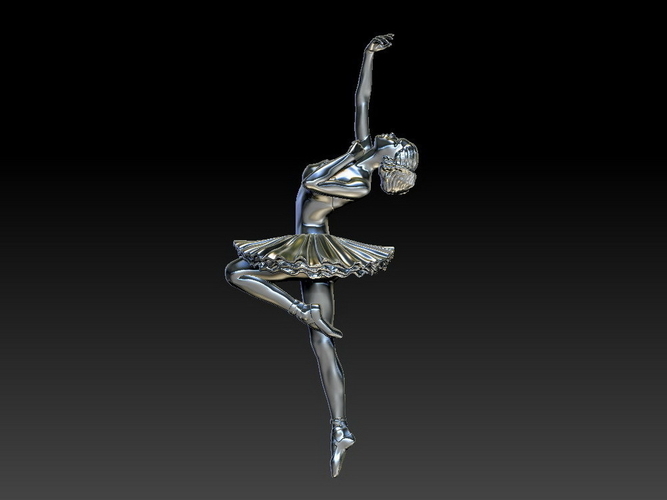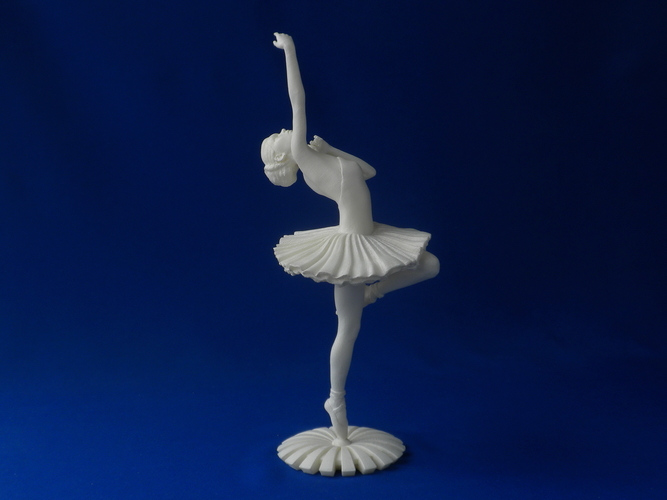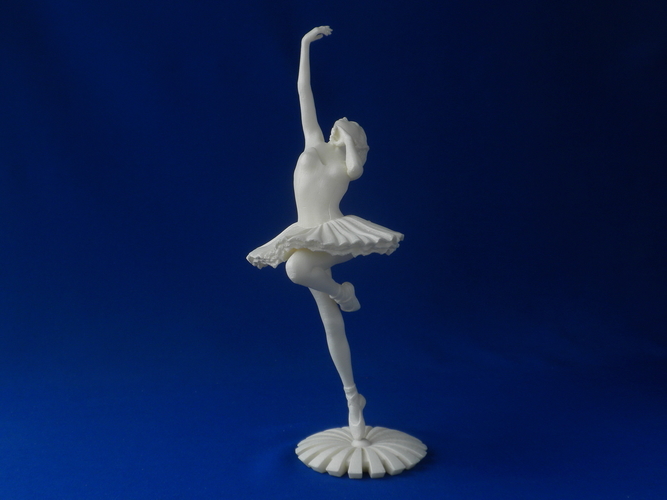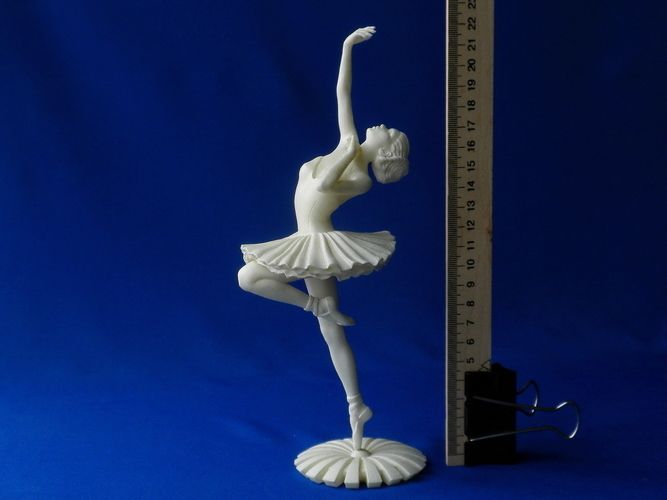 This sculpture shows the moment of classical ballet. A ballet gesture and an elegant movement of the ballerina's hands emphasize the beauty of the dance, a stand in the form of a stylized flower complements the composition. Made in a realistic style, with a large number of fine details, the sculpture shows the workmanship and can decorate any interior.
Model height: 216 mm Model height with stand 226 mm
To increase strength, a curved pin of steel wire with a diameter of 1 mm is glued into the model and stand.
3D printer: LAD-1.0 
3D PRINTING SETTINGS 
Nozzle: 0.3 mm 
Layer: 100 microns 
Material: ABS uncolored from #DASplast  
Post-processing: grinding, chemical polishing with ethyl acetate 
Coloring: acrylic enamel
BallerinaStand.obj
347 KB