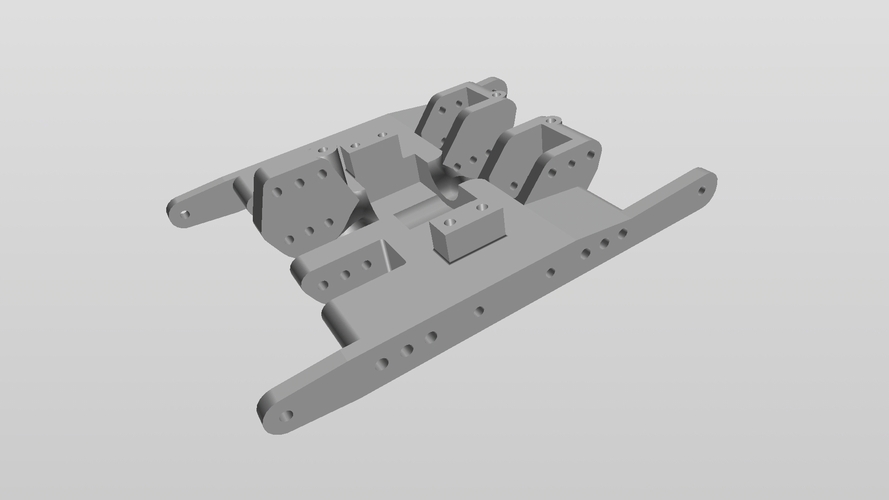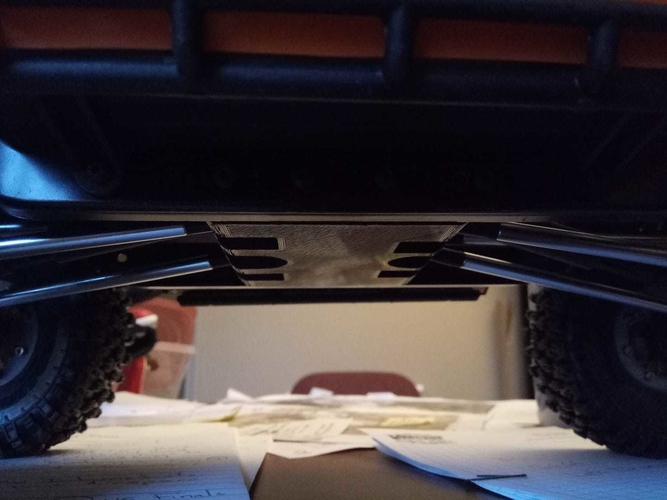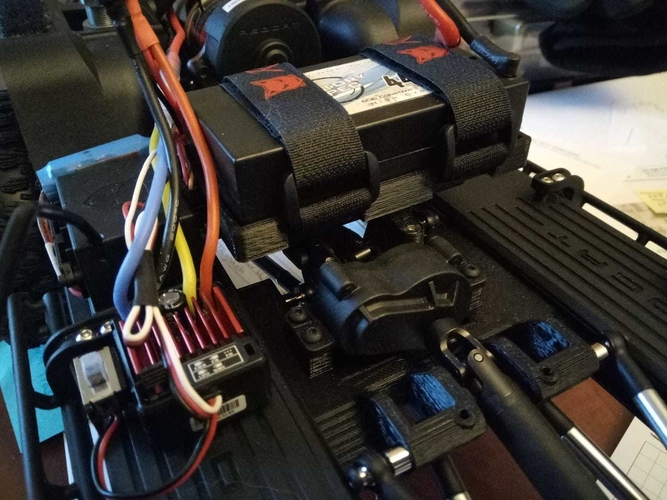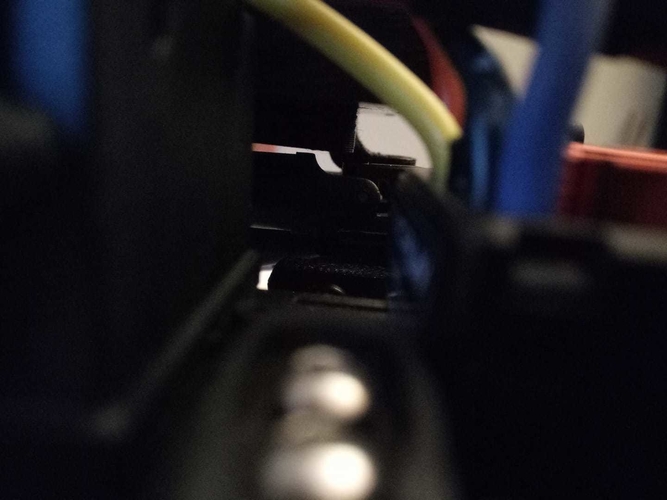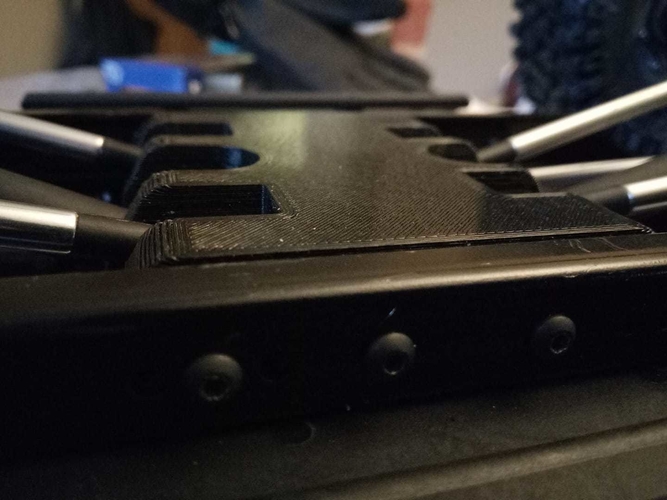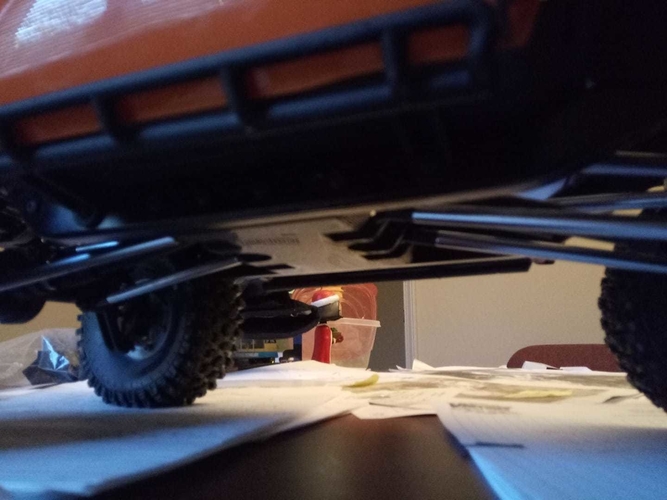 **DESIGN HAS BEEN REVISED***
Due to some inconsistencies with the mounting holes in the frame rails, there were some fitment issues with the original design.  I have since revised the file to address this issue.
High clearance skidplate for the Redcat Gen 8.  This allows for a perfectly smooth underside.  Bottom of skidplate sits nearly flush with the bottom of the frame rails.  All existing hardware is reused, BUT you must use one of the battery relocation trays available from Redcat's Thingiverse store or the one I designed (as pictured), as this design raises the transfer case up to allow for the smooth bottom.   You MAY be able to use the factory battery tray by cutting a section in it to allow clearance for the transfer case, but I have not tried this.
Print Parameters
Layer Height: 0.3mm
Perimeter Walls: 3
Number of Top and Bottom Layers: 3
Infill: 35% Rectilinear
Battery Relocation Options
Redcat Gen8 Rear Shorty Battery Conversion
Redcat Gen 8 Sideways Battery Conversion
High Clearance Skid - FINAL with 4mm holes.stl
2.11 MB