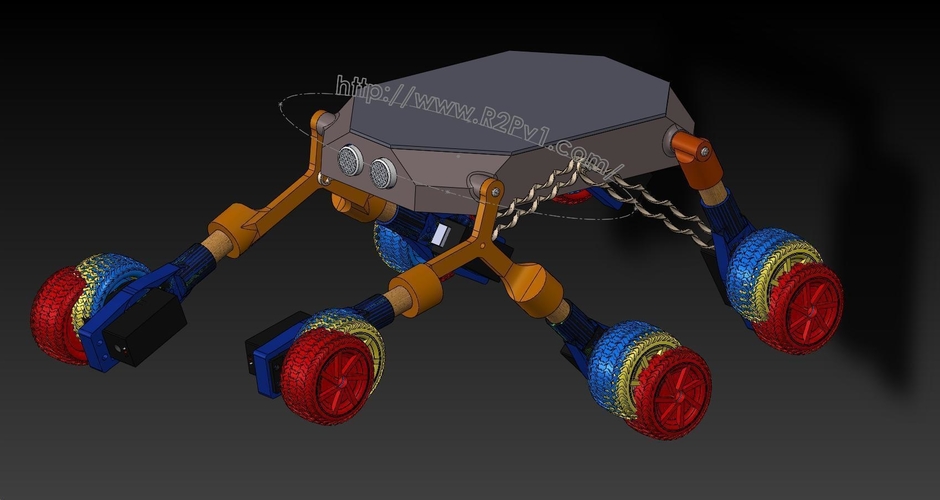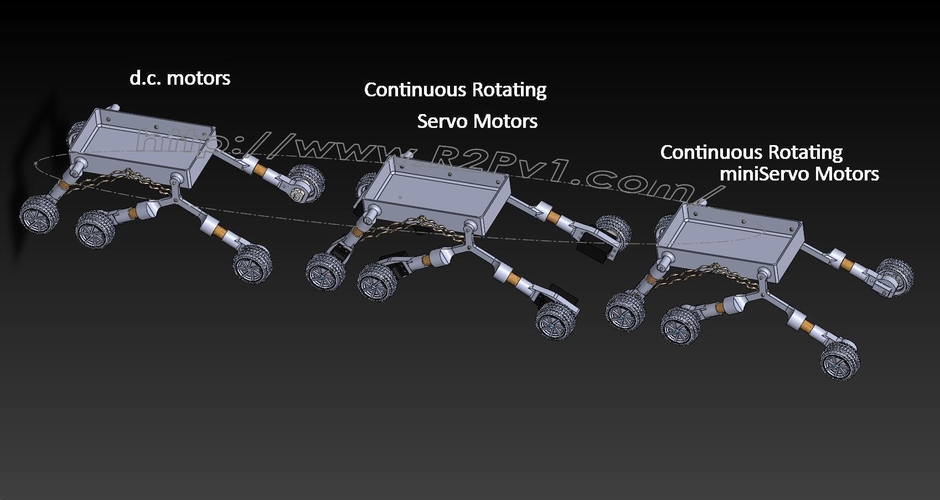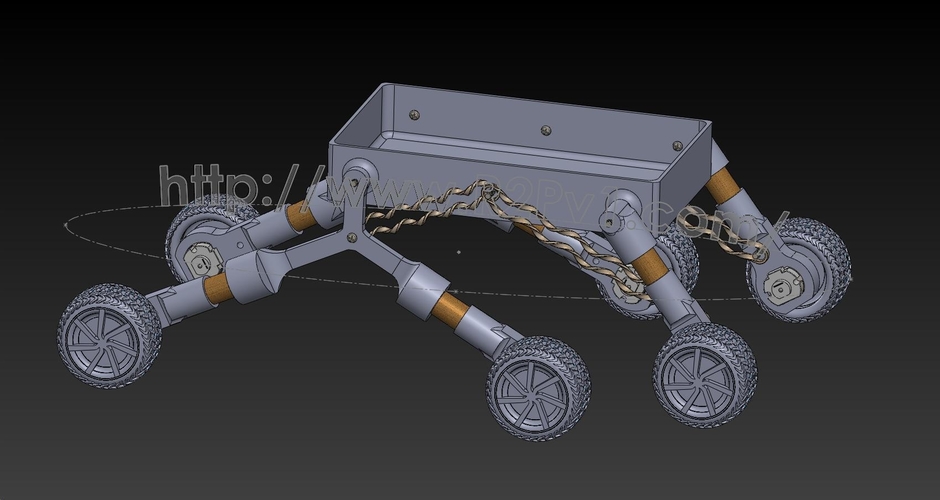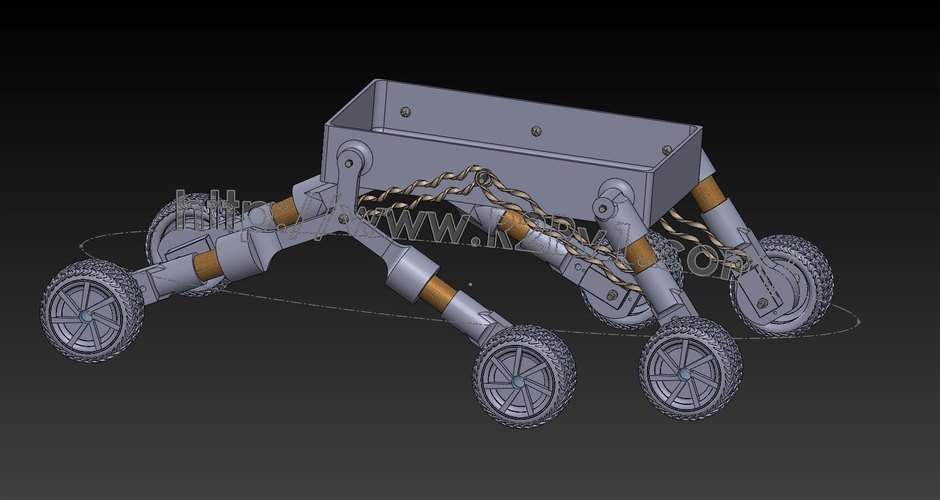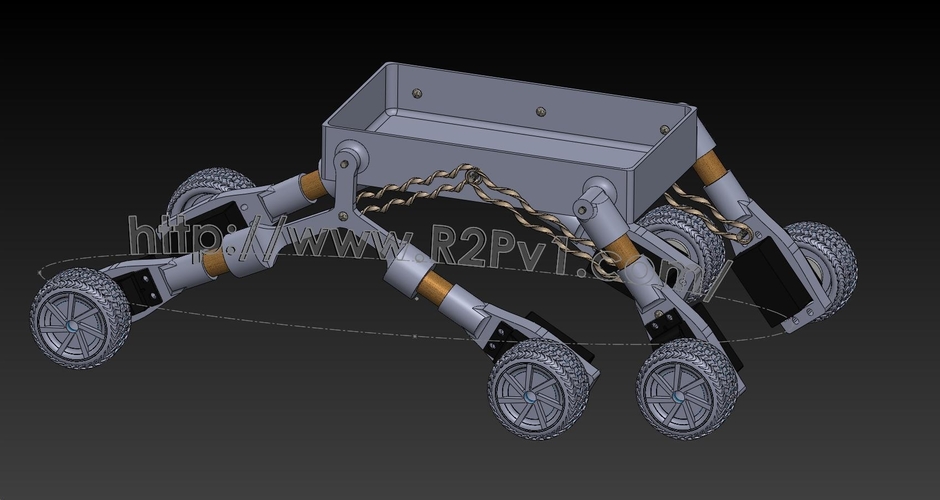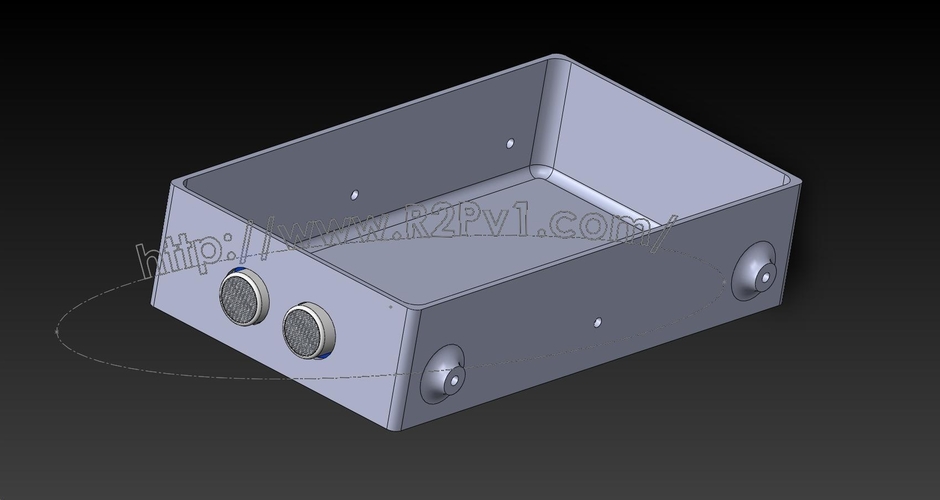 No Prints Yet

Be the first to upload a Print for this Design!
Want to build a rover?  Simple and easy to 3D print parts to build three different types of motor controlled rovers.  Use 3/8" or 13mm diameter dowel rods at whatever length needed.  
Body is 100mm by 150mm ... the rubber bands should be snug, but not tight.  
Body-01 is 30mm tall, Body-02 is 40mm tall and Body-03 is 40mm tall with a universal UltraSonic cutout on the front.
The longer and wider angled body and lid for those that like more fun lines Body-04 and Lid4ChamferedRover5
Drill holes for other sensor mounts as needed.
Wheel-StdServoMotor4Rover5-s.STL
11.5 MB
Body04-4Rover5s.STL
772 KB
Lid4ChamferedRovo5.STL
223 KB
Lid01-4Rover5s.STL
562 KB
Body01-4Rover5s.STL
265 KB
CenterBushing4Rover5s.STL
161 KB
LRockerArm01-4Rover5s.STL
108 KB
miniServoMotorFrame4Rover5.STL
117 KB
MotorFrame4Rover5.STL
97.7 KB
StdServoMotorFrame4Rover5.STL
124 KB
RRockerArm01-4Rover5s.STL
113 KB
Wheel-ServoMotor4Rover5s.STL
22.3 MB
Wheel4dcmotorRover5s.STL
22.2 MB
Body02-4Rover5s.STL
265 KB
Body03-4Rover5s.STL
281 KB