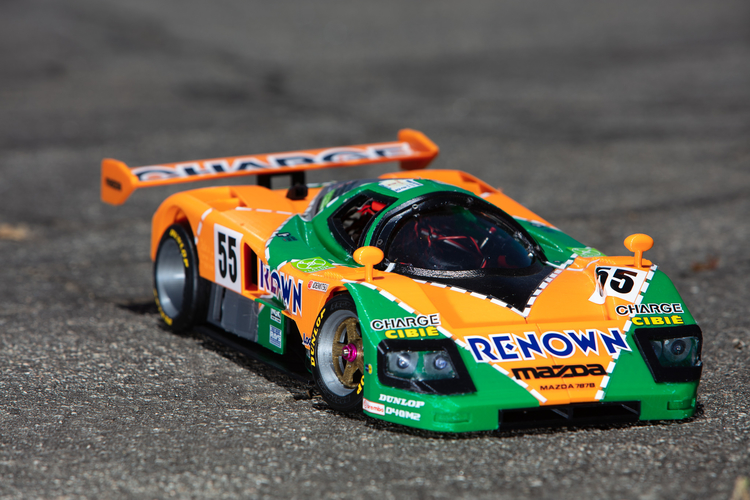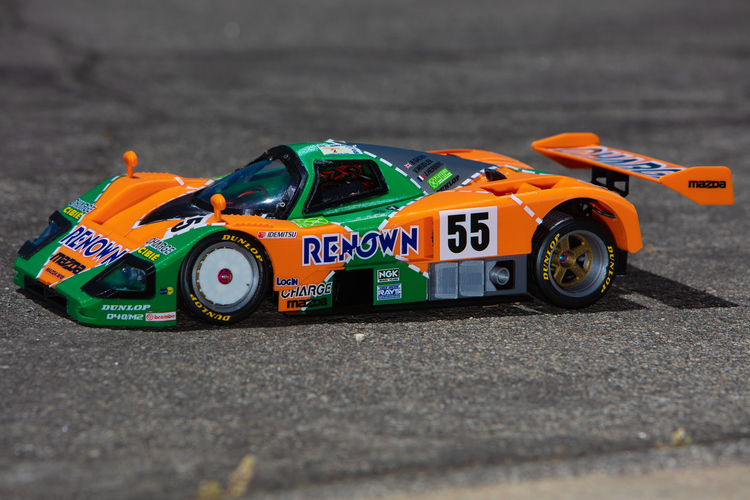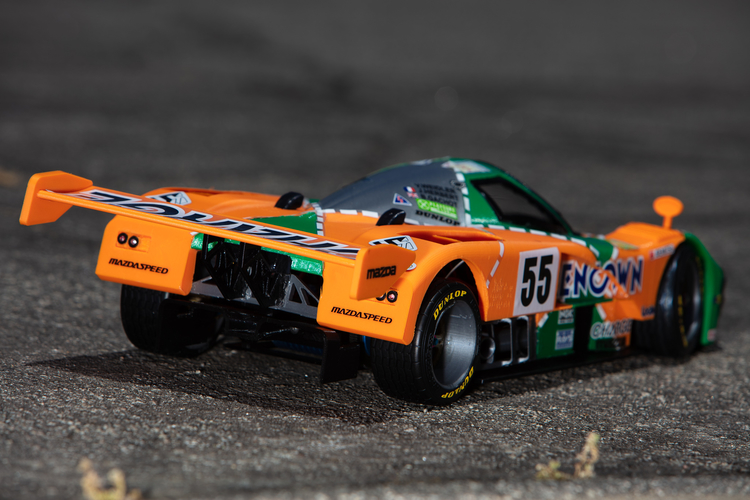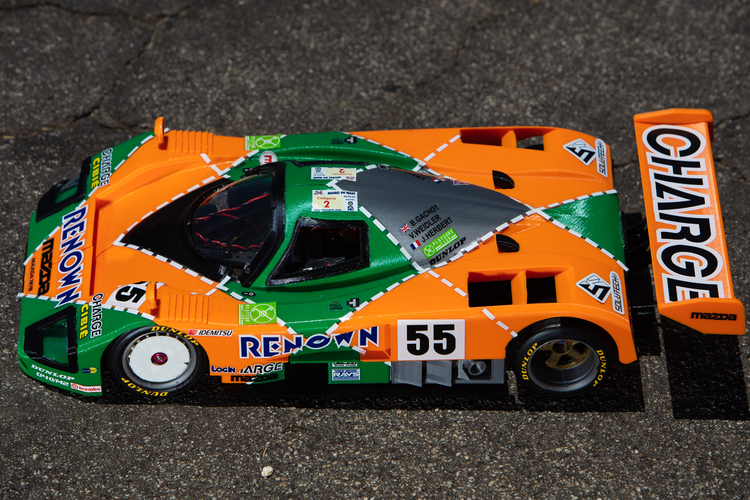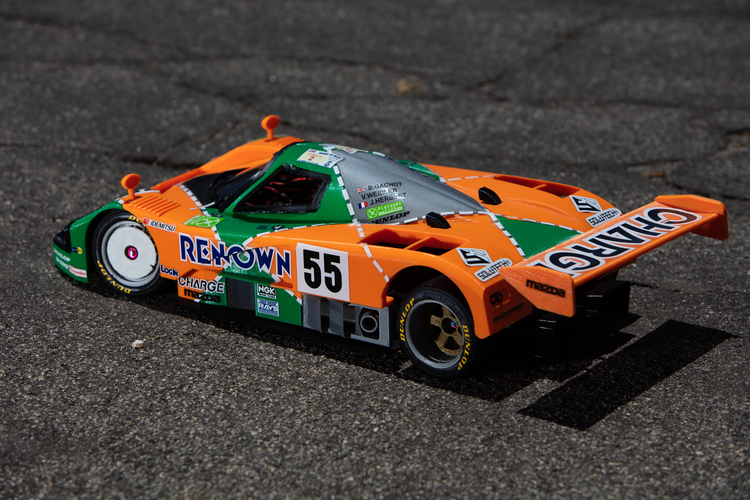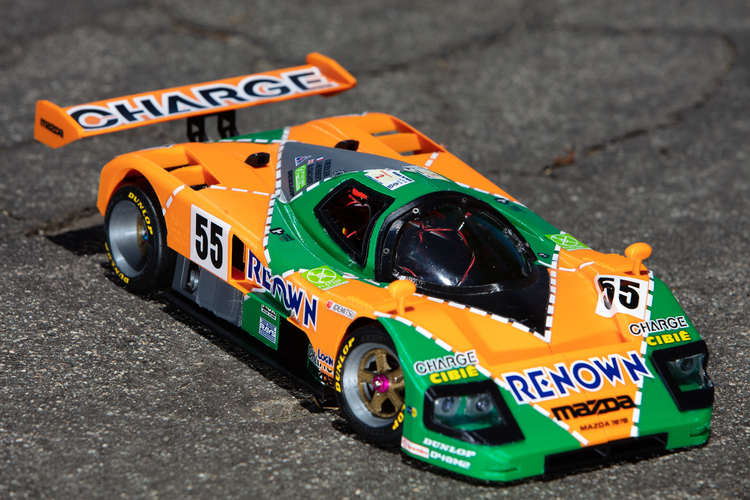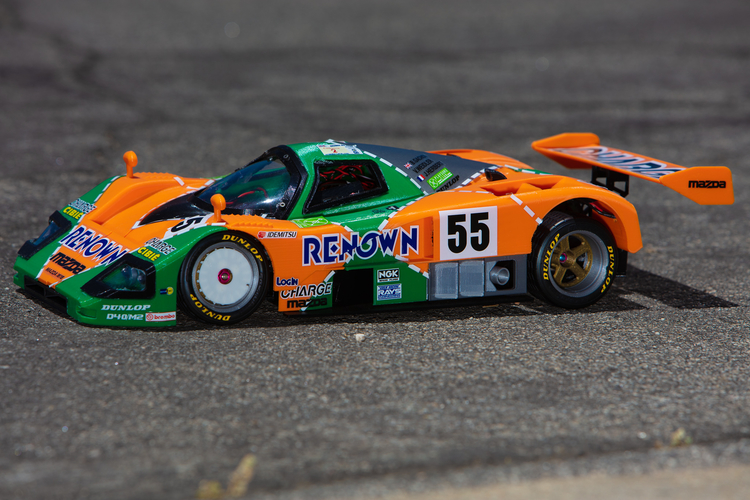 No Prints Yet

Be the first to upload a Print for this Design!
Whenever I build a car, I have to be inspired by something. The Mazda 787B, winner of 1991 24 Hours of Lemans and Group C car, has always captured my eye. With its low slung look, huge rear wing sitting far behind the car, the deep dish Volk rims, and the iconic Renown Livery, it's a sight to behold. Ever since I started making RC cars, I dreamed of making this car. 
The 1:10 version, is 3d printed in Solutech PLA, shown in bare 3d printed finish and bolted together to form the multicolor paint scheme. The Rims are two piece rims with the front rims having the addition of the white cover that can be added to recreate the historic nature of the car. The Chassis uses a panhard style rear suspension with rear pod and Tamiya F104 rear axle. 
I designed and tested the car in Fusion 360.
Manual and Parts List included.
I hope that this 3d RC car can inspire and encourage people to go out and push the limits. 
Videos of the real car, so you can understand the stunning allure of the Mazda 787B.
endplate (left).stl
19.5 KB
green side left.stl
9.07 KB
right dome green.stl
366 KB
silver outlet duct (right).stl
133 KB
orange front left.stl
1.32 MB
green front right.stl
481 KB
green side right.stl
9.26 KB
endplate (right).stl
19.5 KB
rear screw holder.stl
832 KB
servo arm extension.stl
348 KB
headlight cover (left).stl
92.6 KB
rear fender right.stl
469 KB
rear fender left.stl
436 KB
rear motor cage.stl
2.52 MB
steering rack.stl
1.28 MB
lower suspension arms.stl
115 KB
headlight cover (right).stl
88.1 KB
front rim cover.stl
361 KB
rim face (rear right).stl
636 KB
vent support mirror.stl
3.21 KB
wing support b.stl
2.62 KB
wing inner support.stl
63 KB
green right small.stl
2.82 KB
silver outlet duct (left).stl
130 KB
orange front right.stl
1.33 MB
switch holder.stl
10.4 KB
rim face (front).stl
795 KB
rim face (left rear).stl
758 KB
taillight pattern.stl
26.8 KB
headlight for led.stl
149 KB
motor front brace.stl
2.6 MB
rear middle deck.stl
1.11 MB
upper suspension arms.stl
959 KB
front suspension stand.stl
49.8 KB
rim barrell (front).stl
421 KB
outer rim (rear).stl
402 KB
green front left.stl
440 KB
left dome green.stl
358 KB