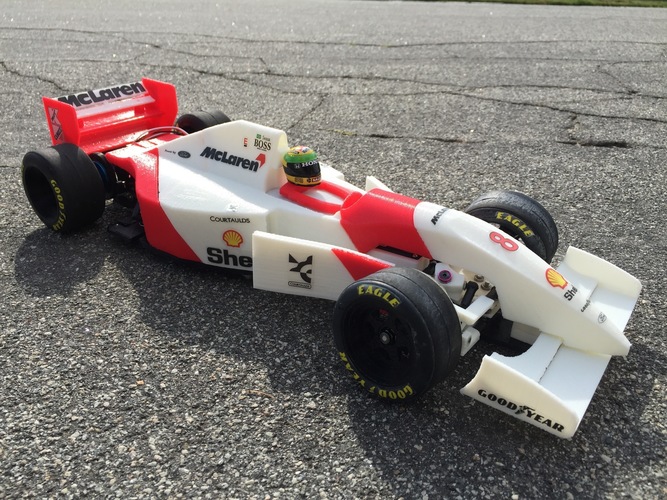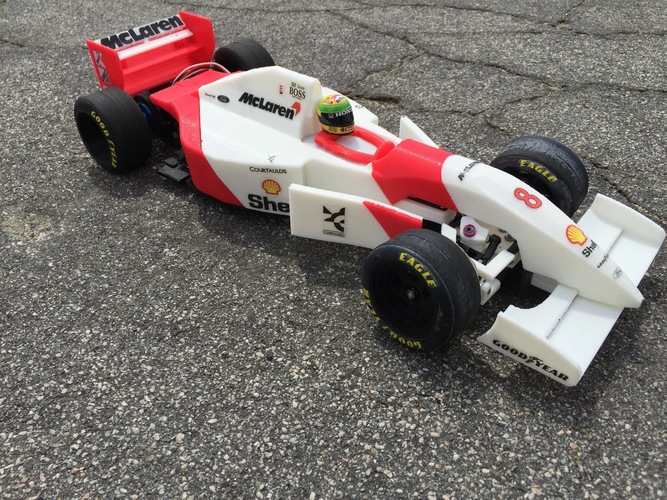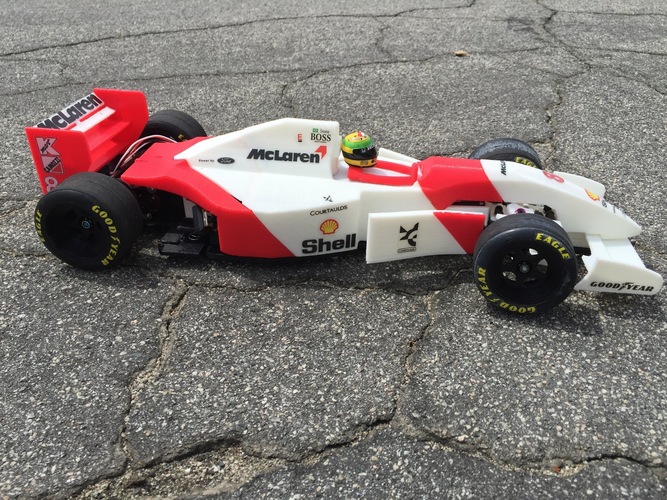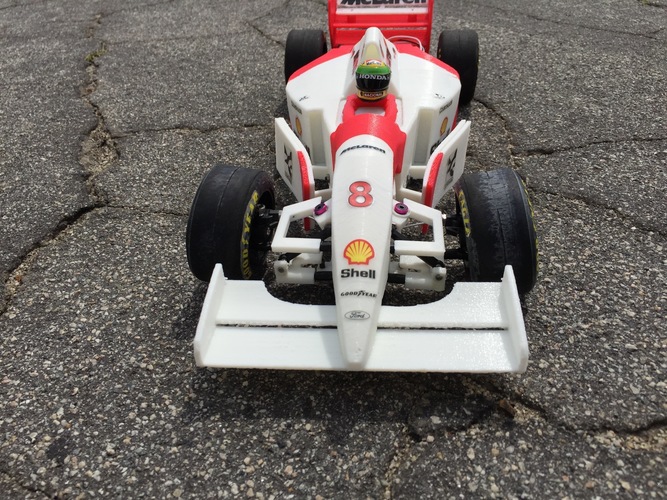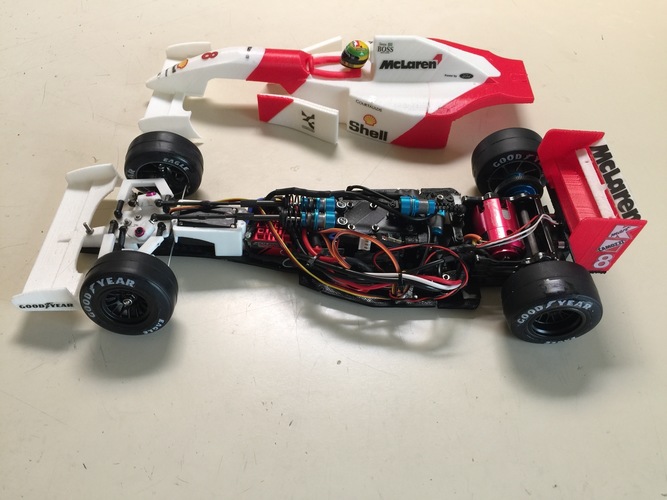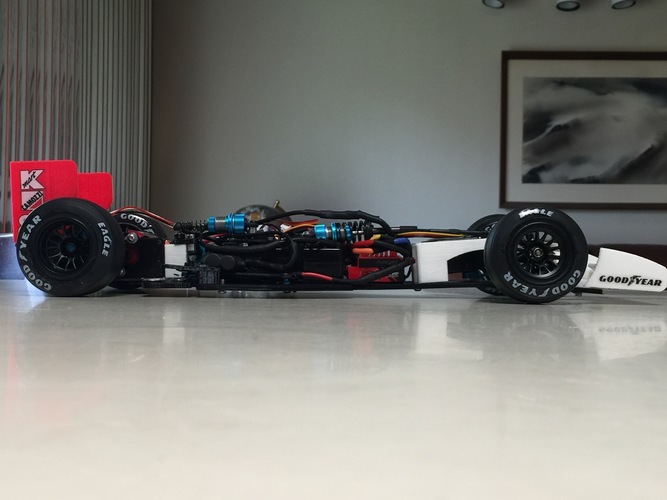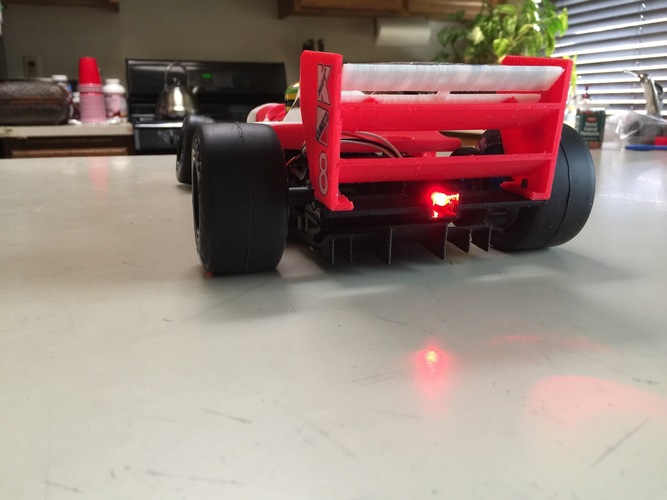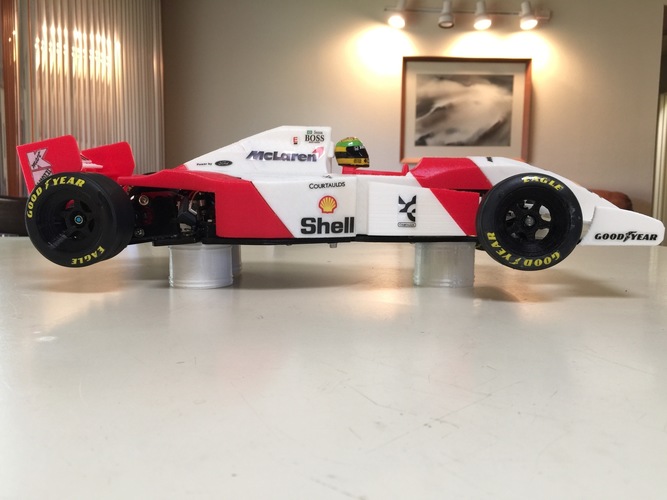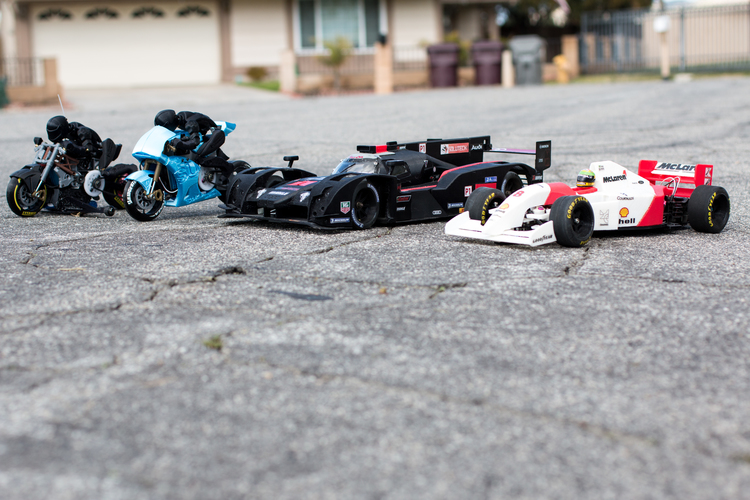 No Prints Yet

Be the first to upload a Print for this Design!
A tribute to Ayrton Senna who died 22 years ago May 1, 1994.
Great Article by Simplify3d on the car 
https://www.simplify3d.com/3d-...
3ders
http://www.3ders.org/articles/...
3dprint
https://3dprint.com/132295/for...
Aggressive driving
https://www.youtube.com/watch?...
https://www.youtube.com/watch?...
https://www.youtube.com/watch?v=LN48yEU7cEs
https://www.youtube.com/watch?v=4yQnyLyVDHA
This car honors arguably the greatest Formula One driver ever, three-time world champion Ayrton Senna, and his iconic 1993 McLaren MP-4/8 which he drove under both the McLaren/Marlboro red and white livery. If you have never heard of Ayrton Senna I highly recommend watching the documentary Senna (also check out the movie Amy by the same director)–it's an amazing story of an amazing man who inspired the nation of Brazil and the world with his amazing driving. You can also watch this quick clip that Top Gear did a few years ago about Senna.
I always loved this car. It is completely new car, an evolution of the RS-01 chassis that I built last month—this is the first unique car to emerge from the RS-01 chassis family and the first to be released… Being that it's Senna's car, I'm sure it will be outstanding in the rain, and do unworldly pole qualifying laps. :)
RS-01 chassis information can be found here:  https://pinshape.com/items/193...
http://www.thingiverse.com/thi...
I loved making this car; I hope that you enjoy printing and building it just as much.
-Brett Turnage
Part List and Manual are included with full list of parts. 
Stickers: can be found on eBay
Senna RC Helmet (if using body): eBay
Rainlight: 5mm Flash LED light – Red (F1 Tail Light)
Tires: F104 rubber tires  (F&R)
Shocks:
            front: (2) 55mm shocks with (2) 65mm m3x65 turnbuckles.
            rear: (2) 55mm shock, springs removed for damper and 7x19mm spring (I cut a spring down to 19mm). You can choose your spring rate to find the correct spring for your application.
Rear Axle and Motor Mounts:
Tamiya F104 C Parts 51379 (motor mounts and rear diffuser)
Tamiya F104 54158 (Aluminum Diff Housing set)
Tamiya RM-01 Carbon rein L Parts- Links 2pc RM01 / F104 V2
F104 rear shaft--- they come in aluminum, steel, and carbon fiber
... full list of parts inside the pdf parts list. 
standard rain light.stl
28.8 KB
RS-01 part list.pdf
103 KB
rear rim for printed tires.stl
191 KB
mid body front.stl
510 KB
turning vane left.stl
17.2 KB
rear wing (red).stl
149 KB
rear shock mount.stl
47.4 KB
rear shock tower (left).stl
7.11 KB
rear wing (white).stl
32.7 KB
turnign vane red (right).stl
11.1 KB
rear shock tower (right).stl
24.9 KB
turning vane right.stl
17.2 KB
turning vane support left.stl
54.8 KB
battery box rear .stl
162 KB
battery box front .stl
168 KB
front rim for printed tires.stl
272 KB
front wing spacer.stl
9.07 KB
tripple shock mount.stl
188 KB
turning vane red (left).stl
11 KB
turning vane support right .stl
57.1 KB
battery box middle .stl
155 KB
rain light for working light.stl
27.8 KB
RS-01 Senna MP4:8 Manual.pdf
2.08 MB
left damper spring mount.stl
20.2 KB
right damper spring mount.stl
20.2 KB
chassis bottom (middle).stl
210 KB
chassis bottom (front).stl
121 KB
chassis bottom rear.stl
114 KB
chassis bottom front for large printer.stl
320 KB