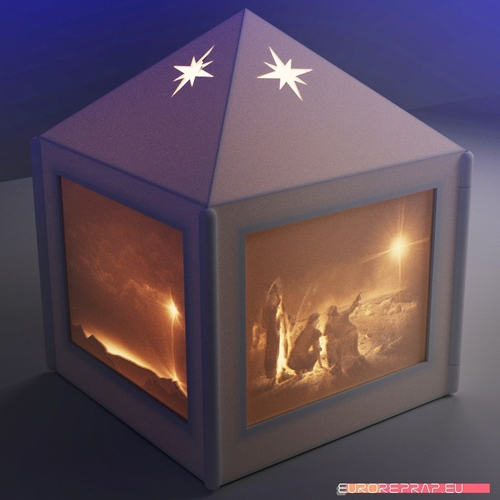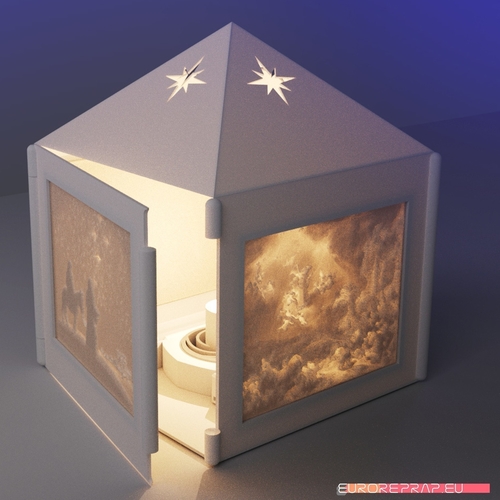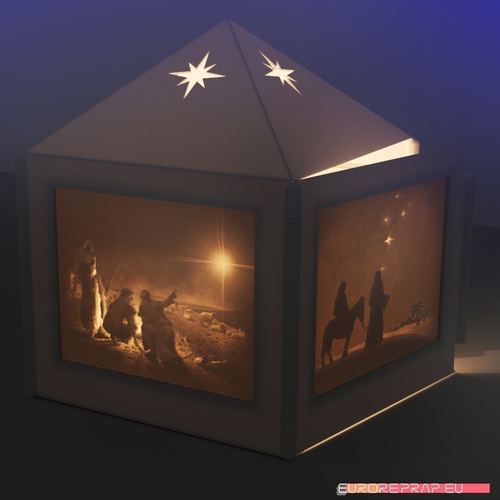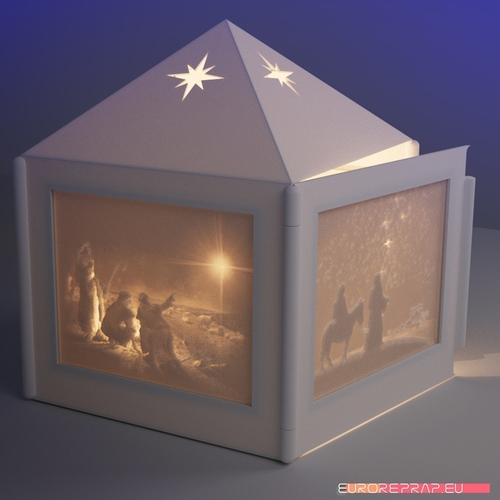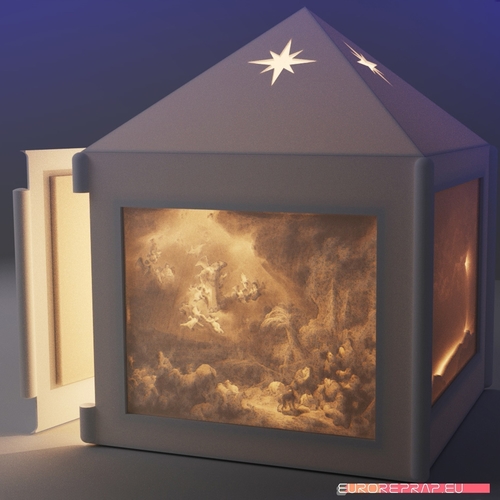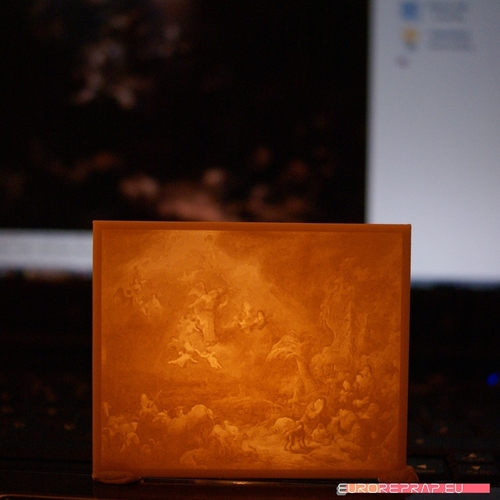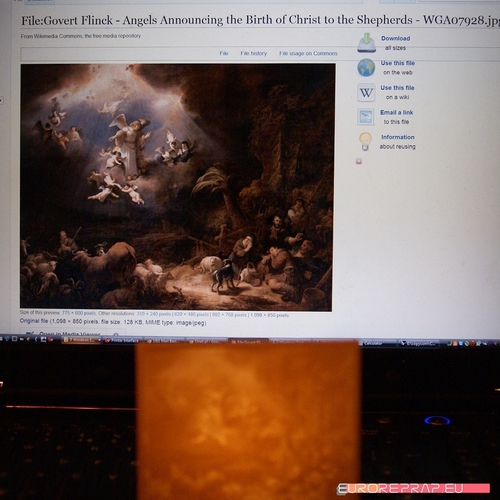 No Prints Yet

Be the first to upload a Print for this Design!
***Find my other designs of Christmas decors: https://pinshape.com/items/485... https://pinshape.com/items/485...
************************************************************************
I made this lantern back in 2015 - for Christmas celebration. It uses 3D printed litophanes (included) as shades.
Now I reworked it a bit and decided to share. The effect is very charming. (Though most of the images are rendered, the real object performed just the same or even nicer)
You need printer bed size of 140x140mm to print parts.
When assembled, this lantern measures 140x140x172mm
You can only use electric, light sources. I preapared and included here holder for traditional 3.5V E10 bulb (It gives nice, natural warm light) If You plan to power it with AA batteries - here is well fitted holder - available for free download: https://pinshape.com/items/485...
For litophanes part please use some natural (non colored) material like ABS or PLA (natural colour is kind of "butter creamy - yellow" and gives good semitransparency). Then for the rest of elements use the opaque white.
IMPORTANT: Following parts require limited support max height (support Z-roof = 2.2mm), that's for hinges to print properly. - 04 support max height 2.2mm.stl - 05 support max height 2.2mm.stl
RackMultipart20181214-309-qsxueh.zip/06.stl
38.5 KB
RackMultipart20181214-309-qsxueh.zip/02.stl
28.1 KB
RackMultipart20181214-309-qsxueh.zip/03 LITOPHANE.stl
49.3 MB
RackMultipart20181214-309-qsxueh.zip/08.stl
39.6 KB
RackMultipart20181214-309-qsxueh.zip/00 E10 BULB.stl
1.42 MB
RackMultipart20181214-309-qsxueh.zip/02 LITOPHANE.stl
12.9 MB
RackMultipart20181214-309-qsxueh.zip/04 LITOPHANE.stl
12.9 MB
RackMultipart20181214-309-qsxueh.zip/04 support max height 2.2mm.stl
1.21 MB
RackMultipart20181214-309-qsxueh.zip/05 LITOPHANE.stl
8.95 MB
RackMultipart20181214-309-qsxueh.zip/05 support max height 2.2mm.stl
1.15 MB
RackMultipart20181214-309-qsxueh.zip/07.stl
39.6 KB
RackMultipart20181214-309-qsxueh.zip/09.stl
40 KB
RackMultipart20181214-309-qsxueh.zip/01.stl
371 KB
RackMultipart20181214-309-qsxueh.zip/03.stl
1.21 MB