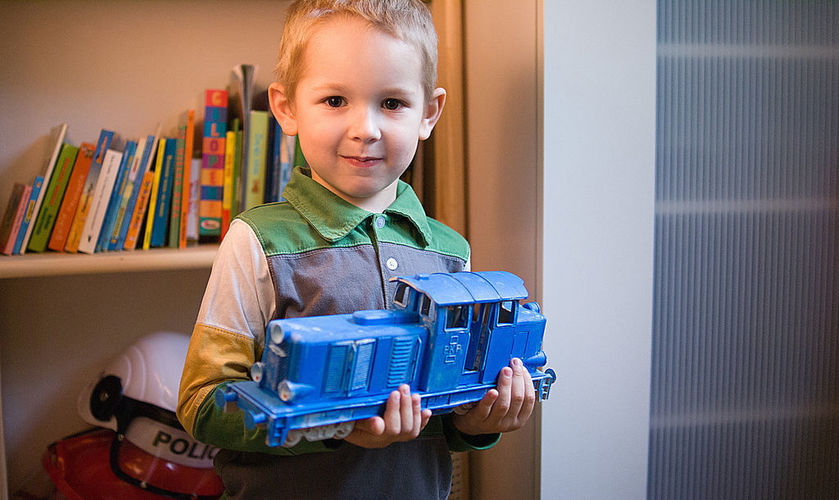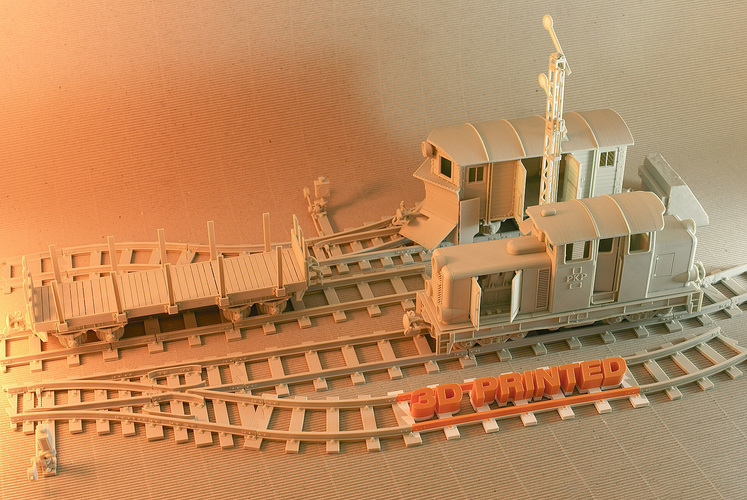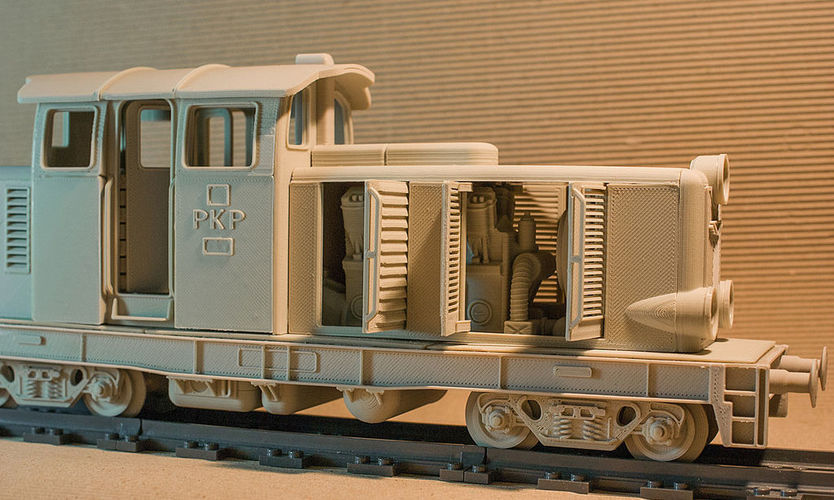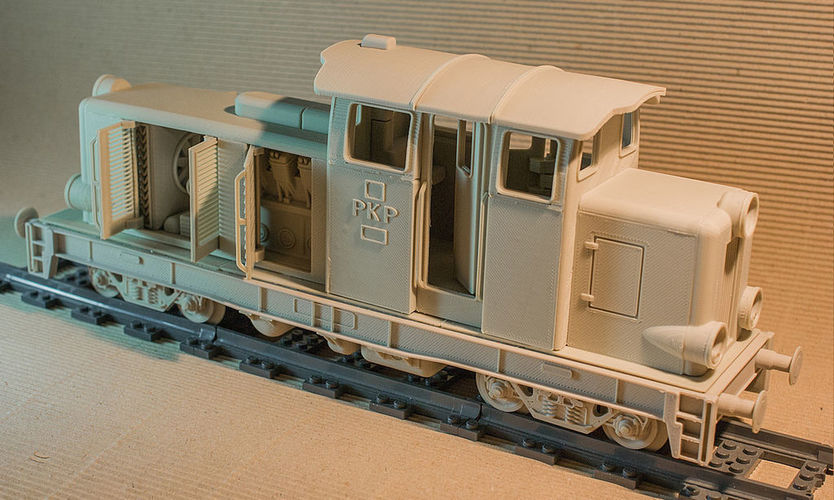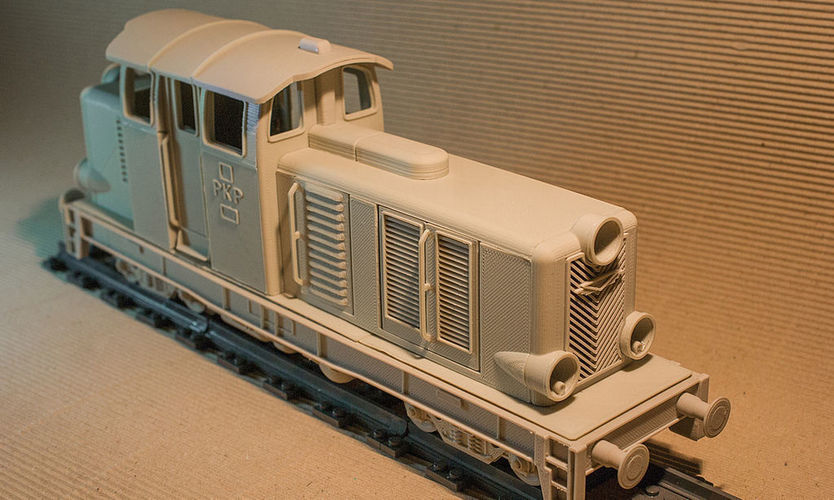 IMPORTANT:  Please note that this locomotive is obsolete model now and for the compatibility with the rest of my "Euroreprap Railroad Collection/System" you should obtain up-to-date AND CHEAPER ;) models available here:  https://cults3d.com/en/users/e...  *****************************************************************************
.....OK, so that's what happens when your kids ask you to make a "like no other" locomotive for them :)
Now you can make one for yourself if you have just basic 3D printer! The complete set of printable 3D parts (STL files) is ment to be easy to handle.
The model is suited for printing on a smaller working area machines (for bed areas below 15x15 cm please contact me first to obtain adequate files set on order).  Doesn't need any support while being printed.  For better fit some parts may need delicate sanding before applying glue.  Wheel axles are recomended to be made of 1.5mm steel wire. Hinges work very well with 1,75 filament insets.  You can skip file "Diesel01_part_A5.stl" if you don't need motor.
Have fun :)  I'd be happy to hear any comments and questions regarding this one!
PS 1: dimensions of fully assembled model:  345x71x133mm. 
PS 2: Assembly explanation pdf is now freely available:  https://www.dropbox.com/s/li73...
PS 3: Various "Lego type" tracks are also available freely for download & printing nowadays.. e.g. here: http://www.thingiverse.com/thi...
PS 4: You can make this model match one of popular market track sizes (32mm), by scaling it down with 0.847 factor before printing.
The rules of license you buy purchasing this 3D model are:  1.You are allowed to prepare physical objects based on this digital 3D model in a number reflecting your personal, non-commercial needs.  2.You are NOT allowed to use this digital 3D model as an element of any commercial activity.  3.You are allowed to do what you like with the produced objects: e.g. exhibit, sell, but with regard to [1].
RackMultipart20170203-17407-y934l5.zip/Diesel01_part_A1.stl
4.84 MB
RackMultipart20170203-17407-y934l5.zip/Diesel01_part_A2.stl
9.72 MB
RackMultipart20170203-17407-y934l5.zip/Diesel01_part_A3.stl
9.47 MB
RackMultipart20170203-17407-y934l5.zip/Diesel01_part_A4.stl
4.5 MB
RackMultipart20170203-17407-y934l5.zip/Diesel01_part_A5.stl
11.8 MB
RackMultipart20170203-17407-y934l5.zip/Diesel01_part_B1.stl
5.42 MB
RackMultipart20170203-17407-y934l5.zip/Diesel01_part_B2.stl
5.38 MB
RackMultipart20170203-17407-y934l5.zip/Diesel01_part_C1.stl
6.39 MB
RackMultipart20170203-17407-y934l5.zip/Diesel01_part_C2.stl
6.51 MB
RackMultipart20170203-17407-y934l5.zip/Diesel01_part_C3.stl
4.42 MB
RackMultipart20170203-17407-y934l5.zip/Diesel01_part_B3.stl
5.5 MB
RackMultipart20170203-17407-y934l5.zip/Diesel01_part_B3s.stl
6.21 MB
RackMultipart20170203-17407-y934l5.zip/License.txt
464 Bytes