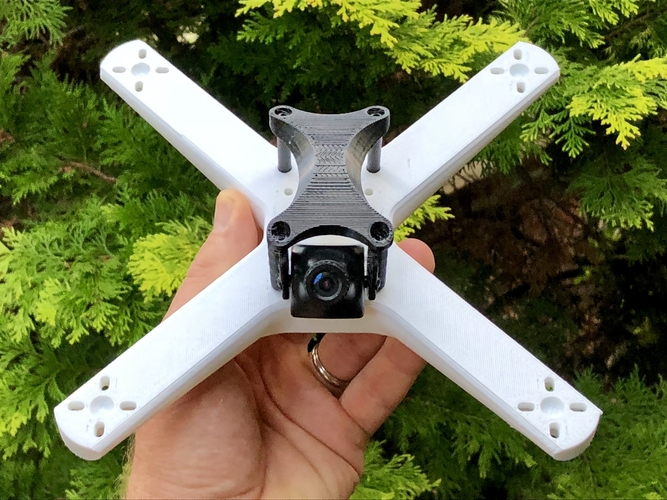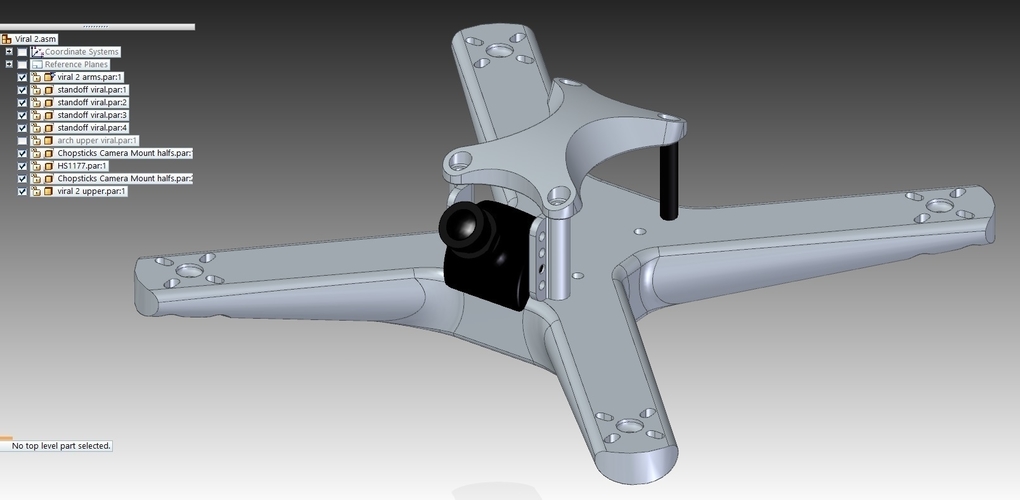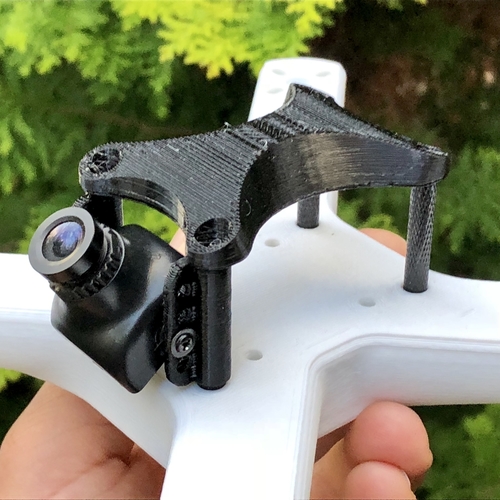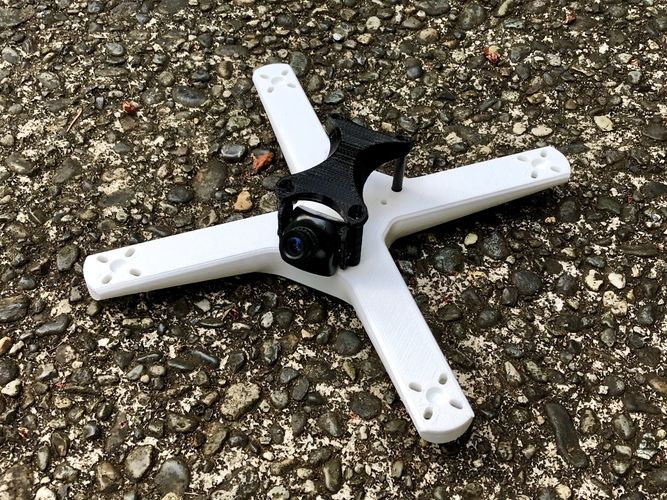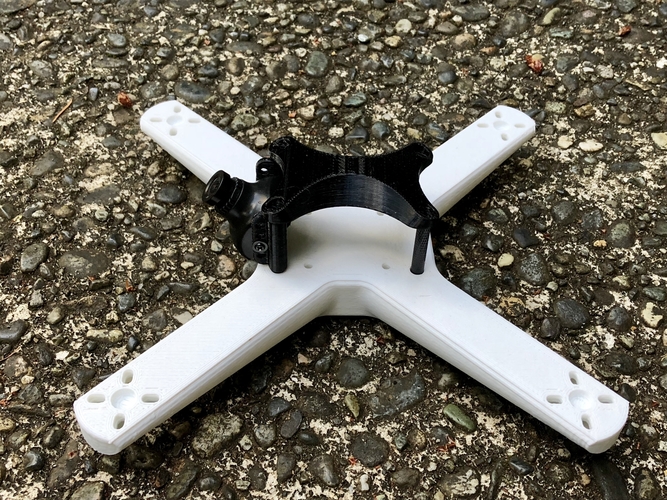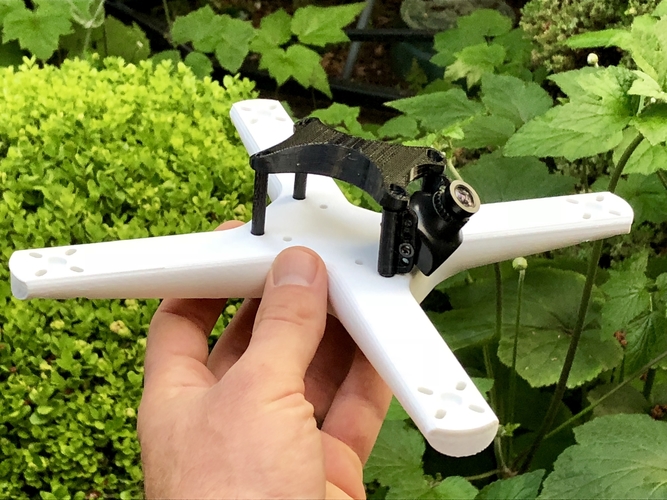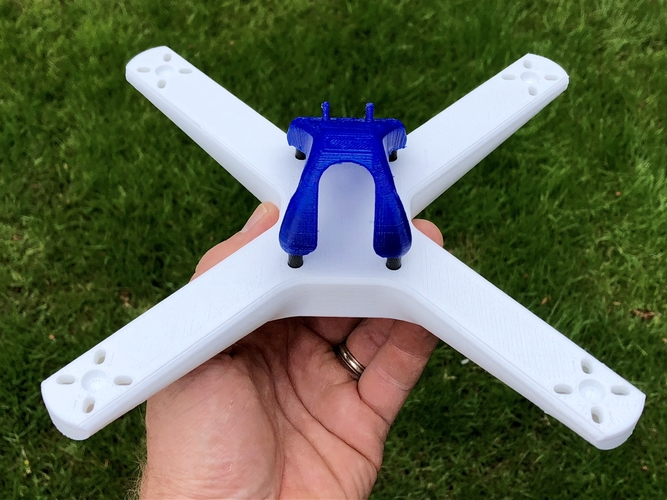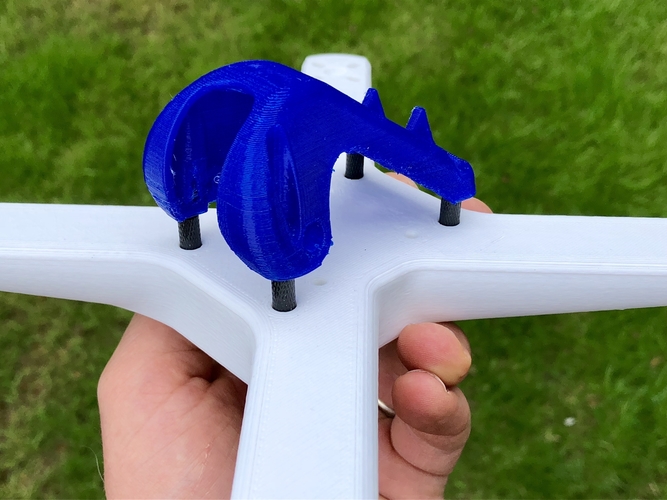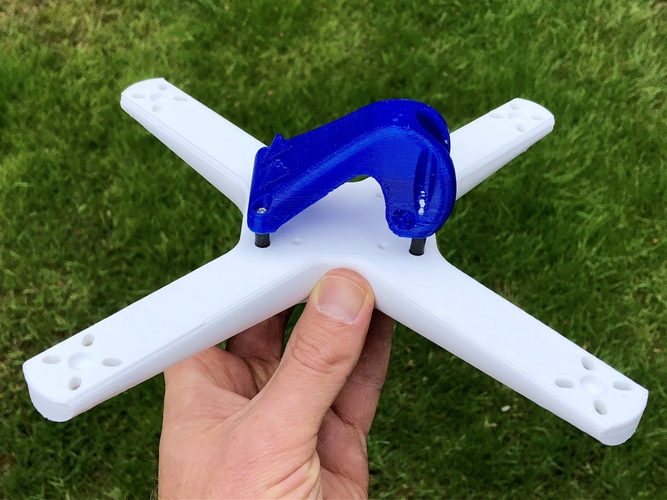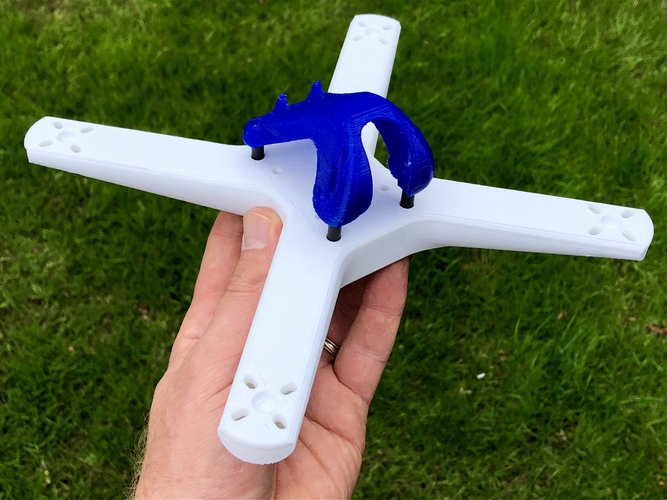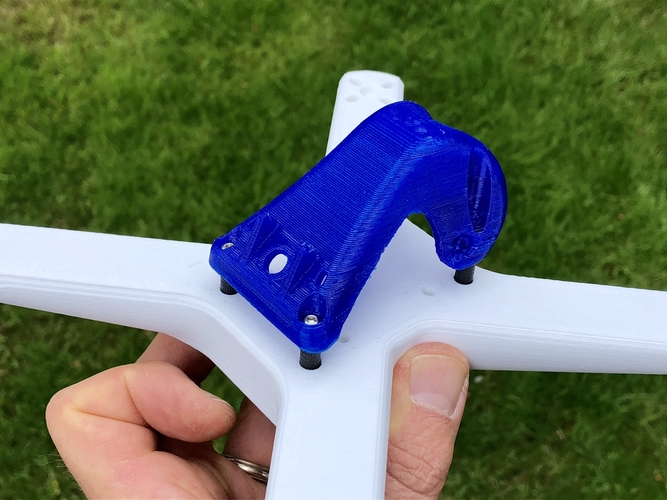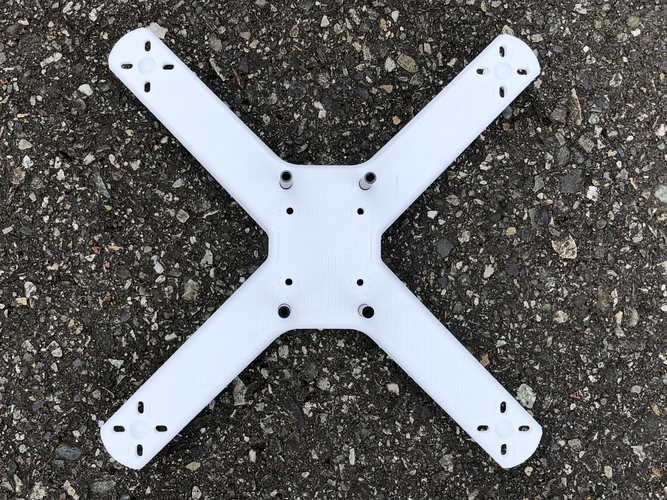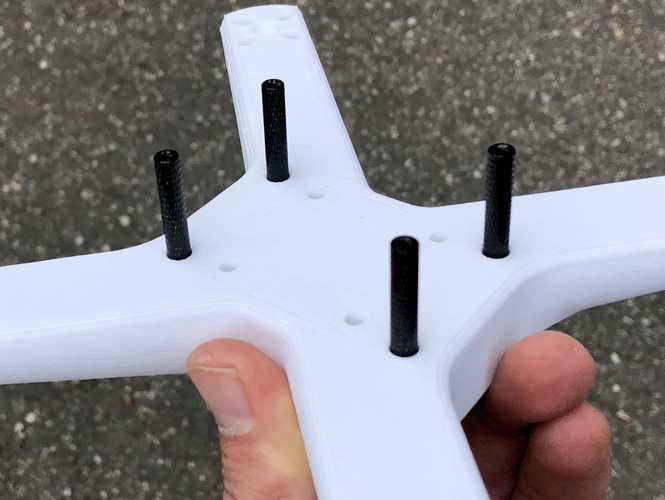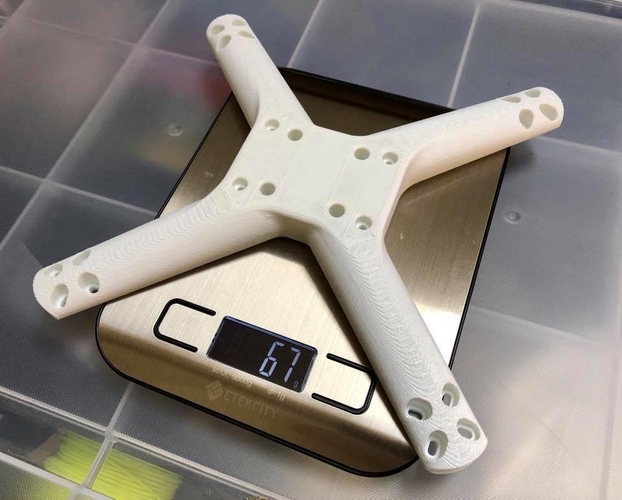 7/29/2018 Update:  Design name changed from "ABS1" to "ABS1-5X" (as in 5" props, with a true-X layout).
7/6/2018 Update:  Initial GoPro upper and motor guard stiffener files uploaded.
7/5/2018 Update:  ABS1 initial beta release files uploaded.
Notes:
This  is the new Birdbone frame called the ABS1. It's basically a Helium, but with a more traditional standoff layout. A couple of upper options are provided, or you can create your own (the standoff pattern is 34mm x 54mm). A motor guard/stiffener is also provided for those who really like to hammer. As the name implies, the preferred material for this frame is ABS. This frame is a very challenging part in ABS due to extreme warp. Excellent first layer adhesion, and a warm enclosed chamber are pretty much mandatory if you want to be successful in printing this frame. I'm starting out my testing with NinjaTek ABS for the frame, with SainSmart TPU (black) or NinjaTek SemiFlex (blue) for everything else. Note that this setup is being released under a simple Attribution license, so users are encouraged to remix, share, and even sell these frames.
Print Settings:
For the frame I'm using NinjaTek ABS, but any good ABS will do fine (Hatchbox and Fillamentum are also excellent).  I use three layer shells, with 9% hexagonal infill to get a frame weight of approximately 67 grams.  I use a 100C bed temperature, with 4 or 5 layers of Elmer's glue stick on glass.  For my first layer, I double the extrusion width (line width in Cura) in order to maximize first layer bonding.  I use a 5mm brim.  I keep my enclosure at around 50C, and never open up the enclosure during printing.
Birdbone ABS1 Motor Guard Stiffener v1.0 070618.stl
6.21 MB
Birdbone ABS1 GoPro Upper v1.0 070618.stl
768 KB
Birdbone ABS1 Cam Mount v1.0 070518.stl
21.2 KB
Birdbone ABS1 Lower v1.0 070518.stl
1.56 MB
Birdbone ABS1 Upper v1.0 070518.stl
197 KB