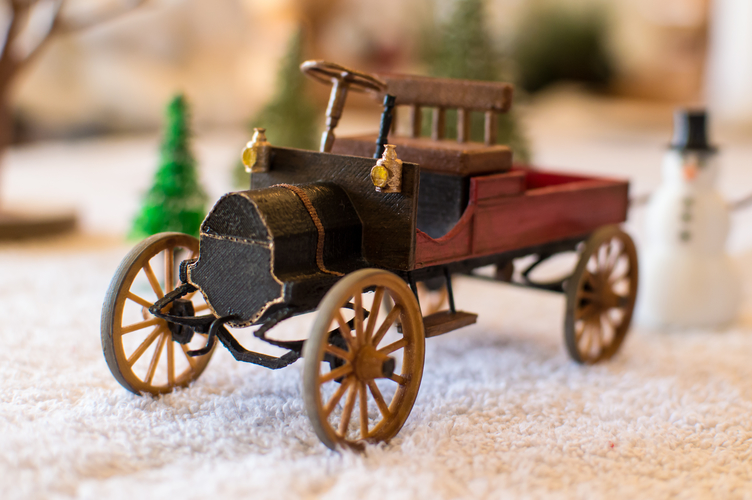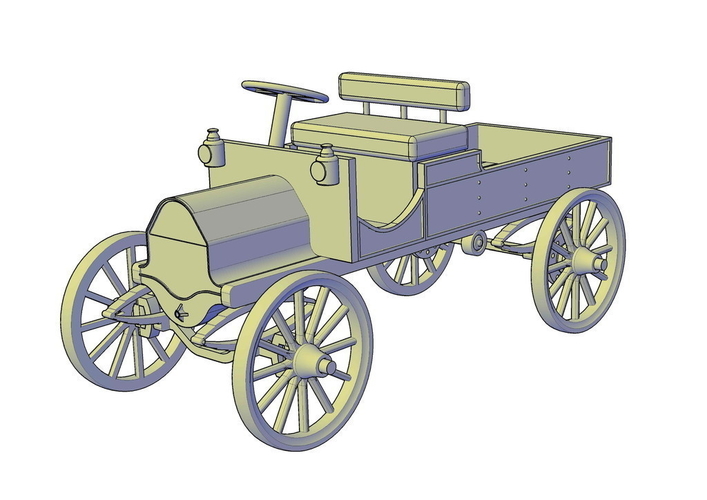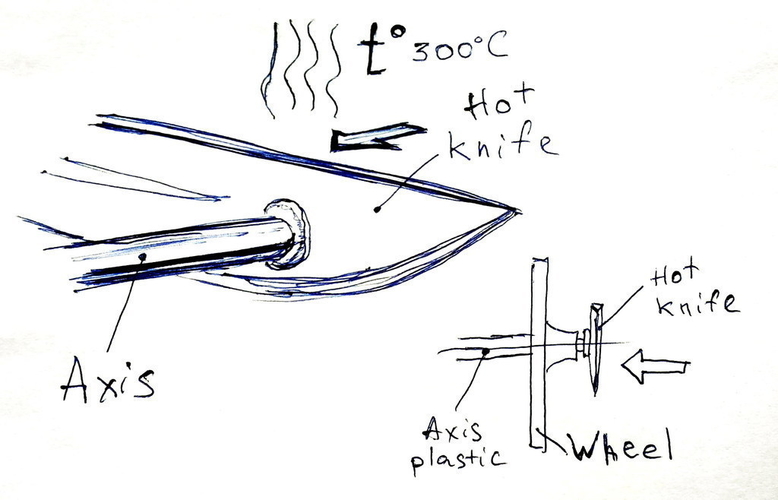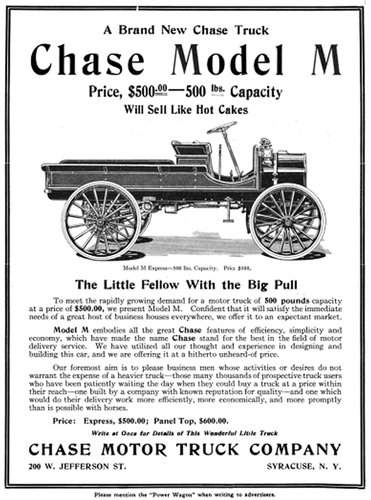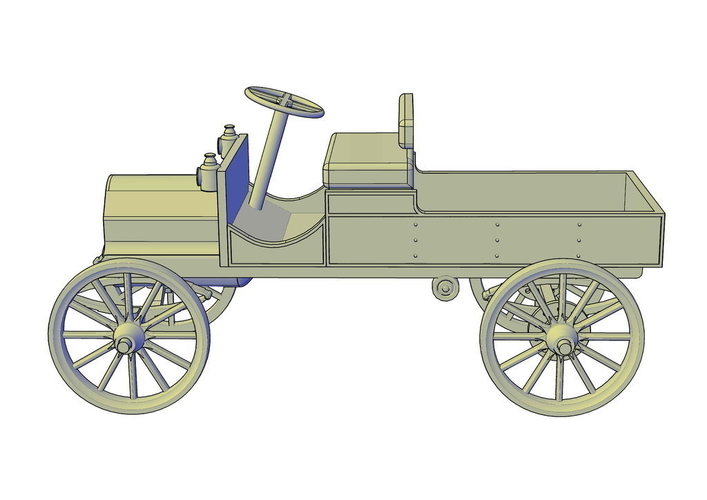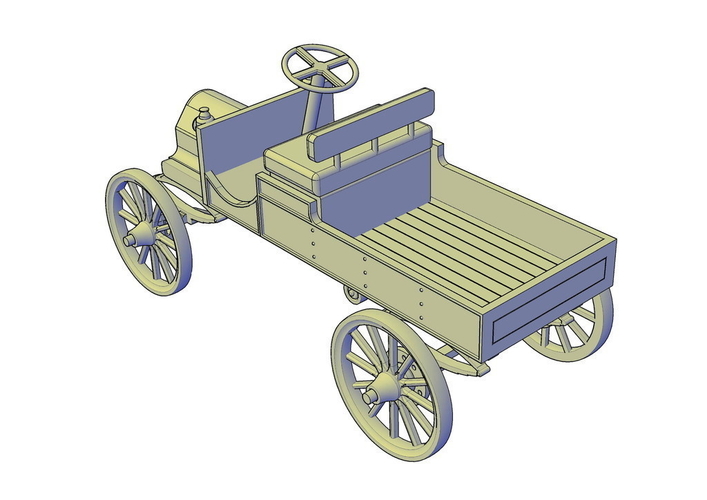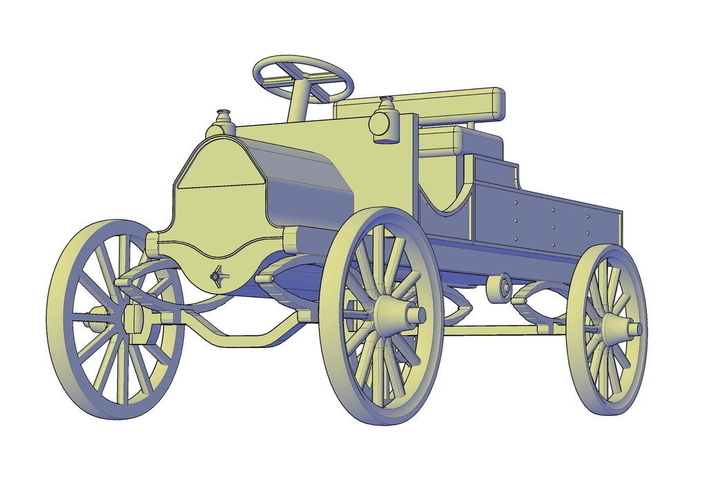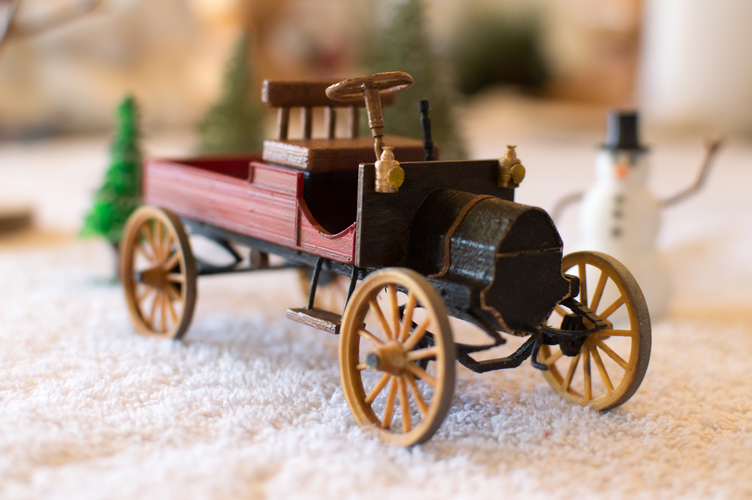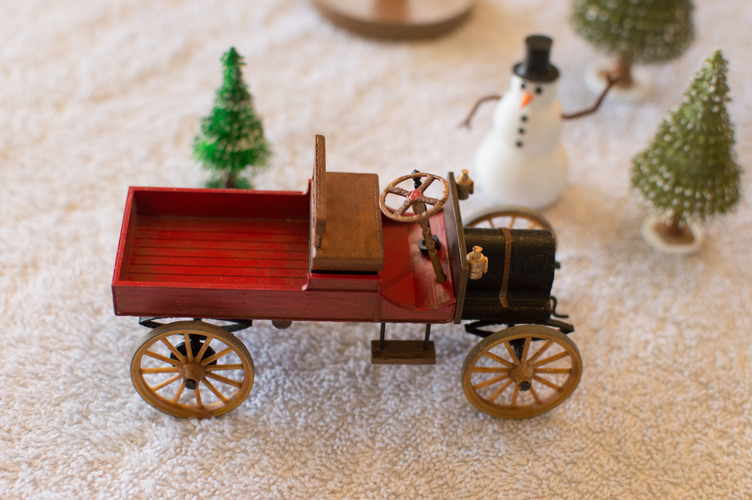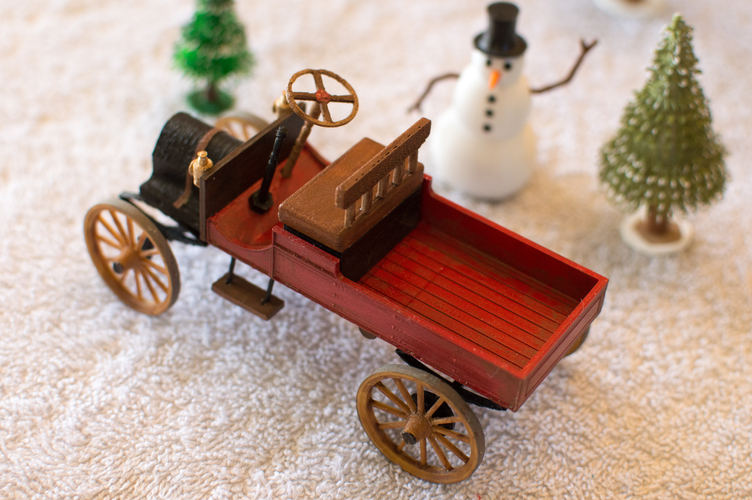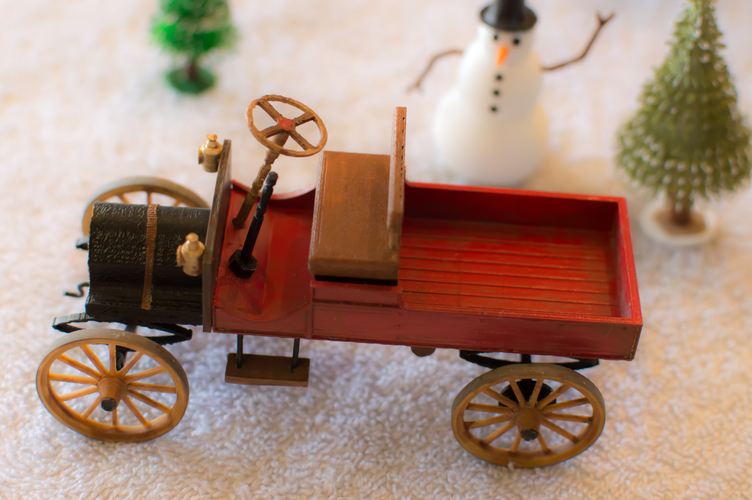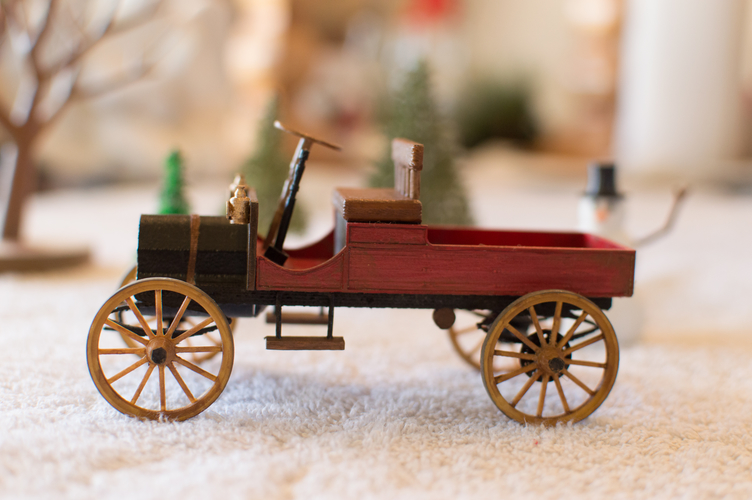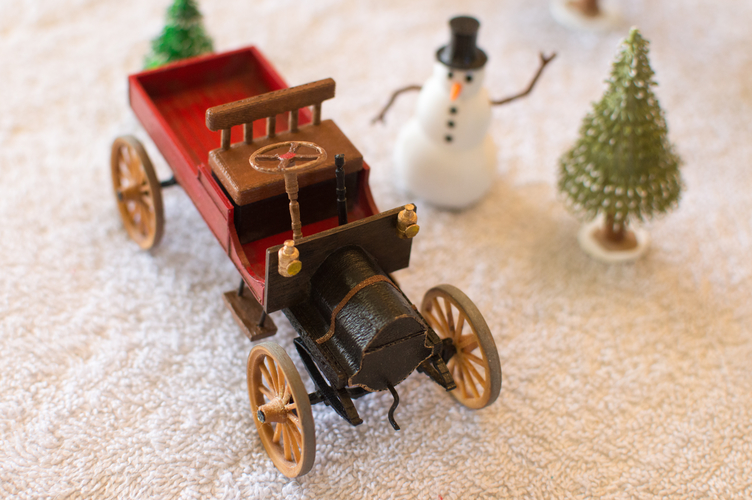 No Prints Yet

Be the first to upload a Print for this Design!
Summary Chase Motor Truck Company had its roots in the manufacture of farm implements. Company founder, Aurin M. Chase, former vice president of the Syracuse Chilled Plow Company, a company that had been in business since 1804, started production of a one-ton truck with an air-cooled, three-cylinder, two-cycle engine. Chase was backed by Paul Bellinger of the Solvay Process Company, Roy Grant of Grant's Hardware and other Syracuse business figures. That same year, Aurin Chase negotiated sale of the Syracuse Chilled Plow Company to Deere & Company. Chase had what seemed like a solid idea in the early days of automobile manufacturing, a gasoline-fueled "high wheeler" that could be transformed into either a truck or passenger car. Combined with the oversized wheels, the vehicle had a long wheelbase of 100-inch (2,500 mm) which made for a very "easy riding car" while providing an unusual amount of road clearance and the ability to surmount large obstacles if necessary. The car also came with a full set of elliptic springs for a smoother ride. The brakes were the band type and were located on the rear wheels, "the lining being such to allow easy renewal." Total weight of the vehicle was 1,500-pound (680 kg). The company motto in 1912 advertisements was "The emblem of efficiency." According to the company, "Chase trucks are not pleasure cars. They are service vehicles. That increasing numbers of leading business houses everywhere are sending in repeat orders is due to the fact that after an intimate study of motor truck efficiency they are satisfied that the Chase truck is the simplest and most efficient light delivery truck on the market to-day Scale 1:16,6 
Photo by Bill Schonfelder, Texas
Instructions 
Printed at 0.2mm 
Resolution with 10% Infill. 
Support free printing