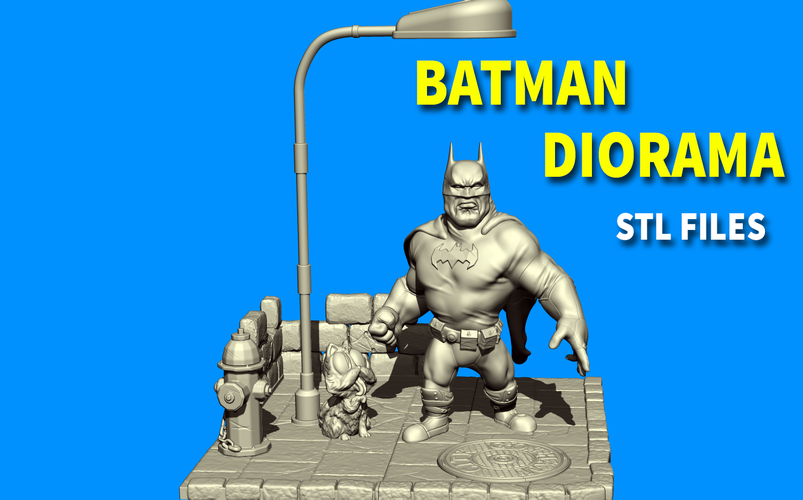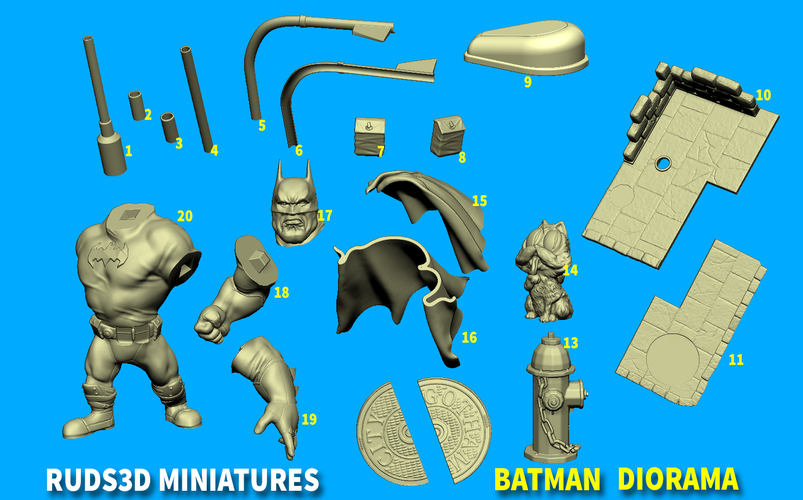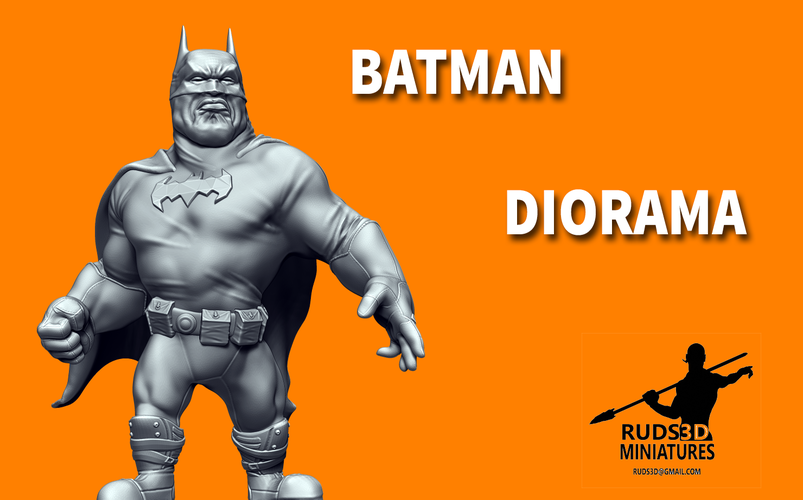 Hi friends! 
I present to you my stylized cartoon version of our great dark knight ... BATMAN. You can print only the Batman or the complete diorama, which consists of a hydrant, a curious cat, a sewer cover, a light pole (with internal cavity for passing wires if you want to use real lighting) and a  simplified representantion view of a corner of Gotham. Some objects have been cuted for easy printing, and some of them have the cuted and the unified version too if you want to print at once.
The cape was separeted from the body, in case you prefer to create a cloth cape insted.
The diorama objetcs, like the sewer cover, the cat and the hydrant need to be glued to the base, just like the Batman itself. His cape also ends up taking the balance out of the miniature, reinforcing the need to fix it by the feet.
Everything was done with a lot of love and fun, from a fan to another. Hope you like it.
This model was made it a 200 mm height scale and FDM printers in mind, but fell free to change it. 
BatmanSewageCapAB-Unified.stl
3.68 MB
BatmanCapeAB-Unified.stl
4.85 MB
BatmanLightBase.stl
632 KB
BatmanLightCap.stl
1.85 MB
BatmanLightGlove1.stl
315 KB
BatmanLightGlove2.stl
315 KB
BatmanLightPole.stl
164 KB
BatmanLightPoleCurveLeft.stl
661 KB
BatmanLightPoleCurveRight.stl
601 KB
BatmanRightArm.stl
2.53 MB
BatmanSewageCapA.stl
1.93 MB
BatmanSewageCapB.stl
1.9 MB