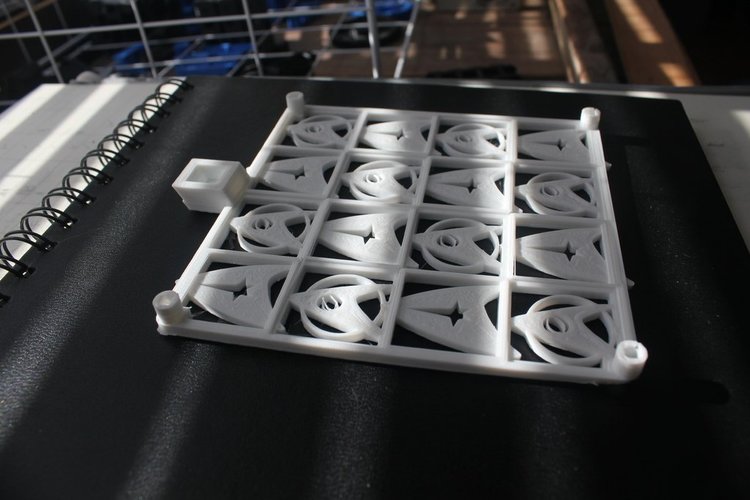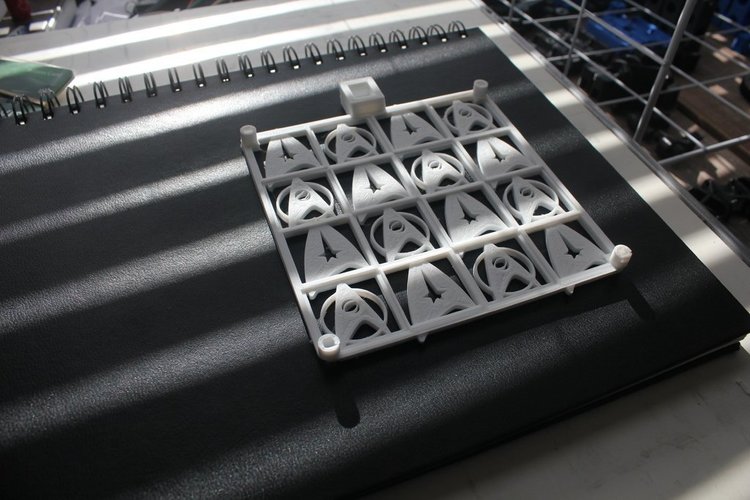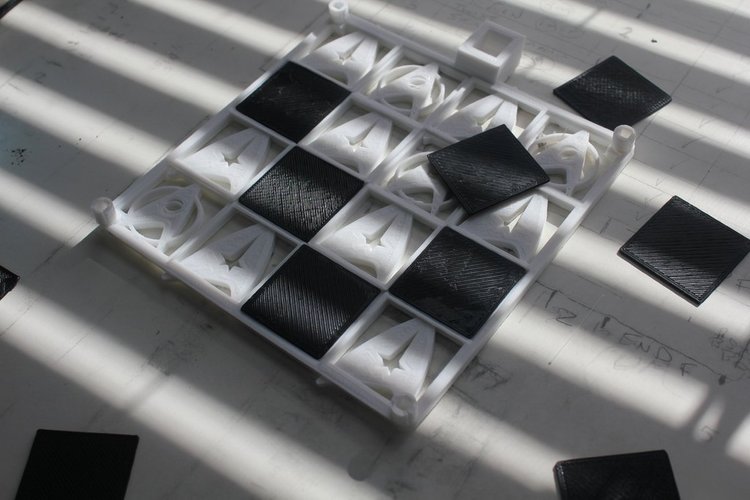 3D Star Trek Chess Set remixed to provide a see through experience for the benefit of 3D play (i.e. looking through the board at the squares directly underneath) 
The command and science keys are the black and white tiles, (Thinking of Kirk and Spock). 
This open concept design instead of solid platforms also reduces overall print material. 
The board works has separate printed part tiles, if you wish to use them. To illustrate the black squares, or whatever colour you choose. Personally I like the full see through. :) I have included the files for the tiles and all other printed pars from the original design. This design is a remix of http://www.thingiverse.com/thi... Check there for instructions and game info. 
black_tile_18.stl
684 Bytes
3d_startrek_chess_set_revolution_edition__attack_board.stl
192 KB
black_corner_tile_6.stl
3.21 KB
ab_black_tile_8.stl
1.84 KB
ab_stem_pin_4.stl
8.09 KB
3d_startrek_chess_set_revolution_edition__top_board.stl
859 KB
3d_startrek_chess_set_revolution_edition__board.stl
832 KB