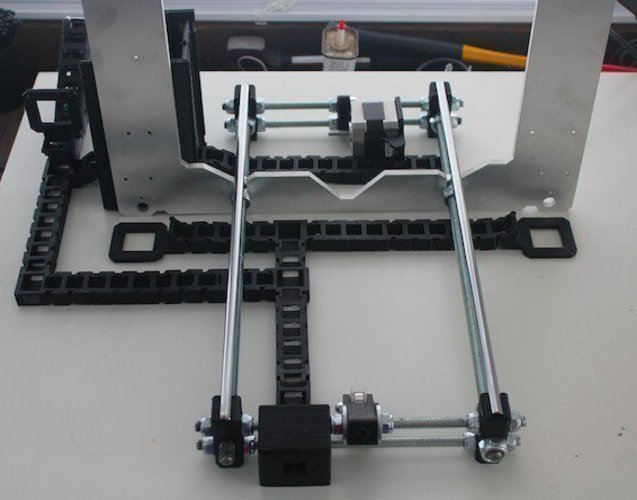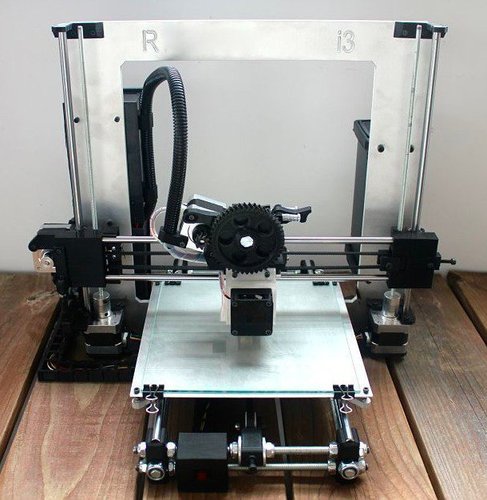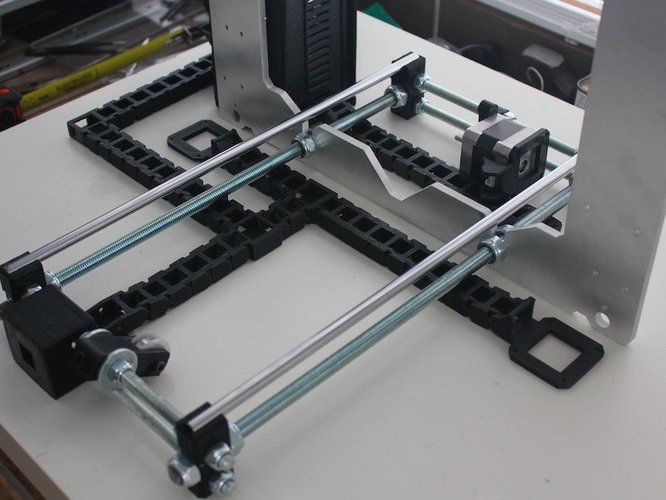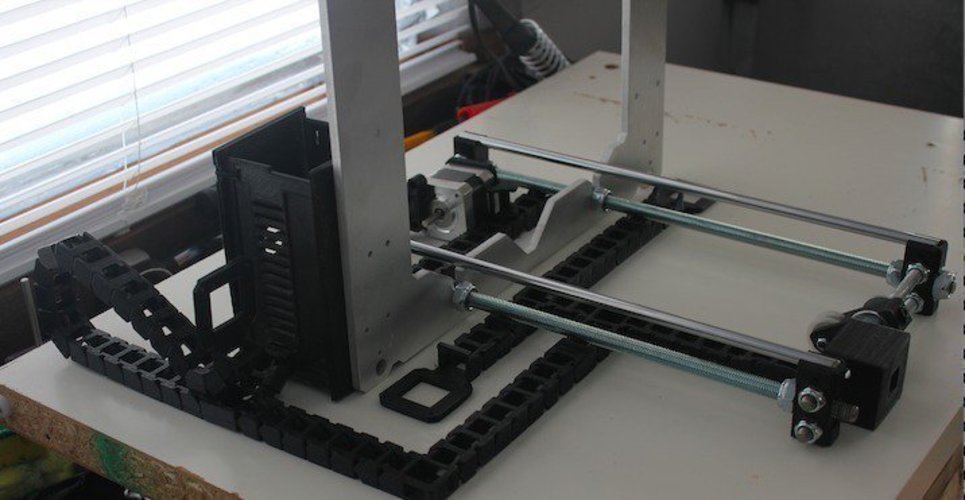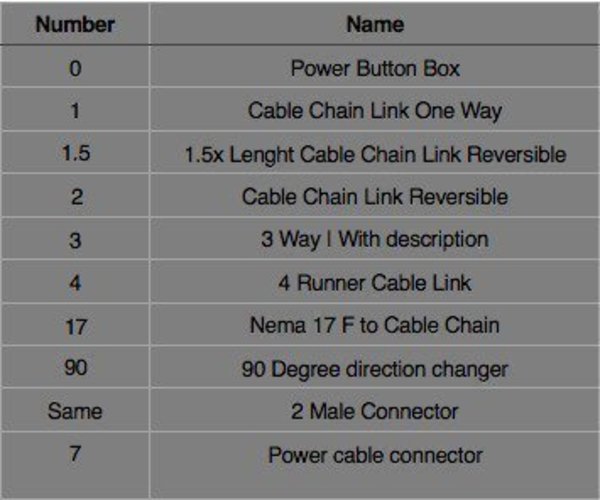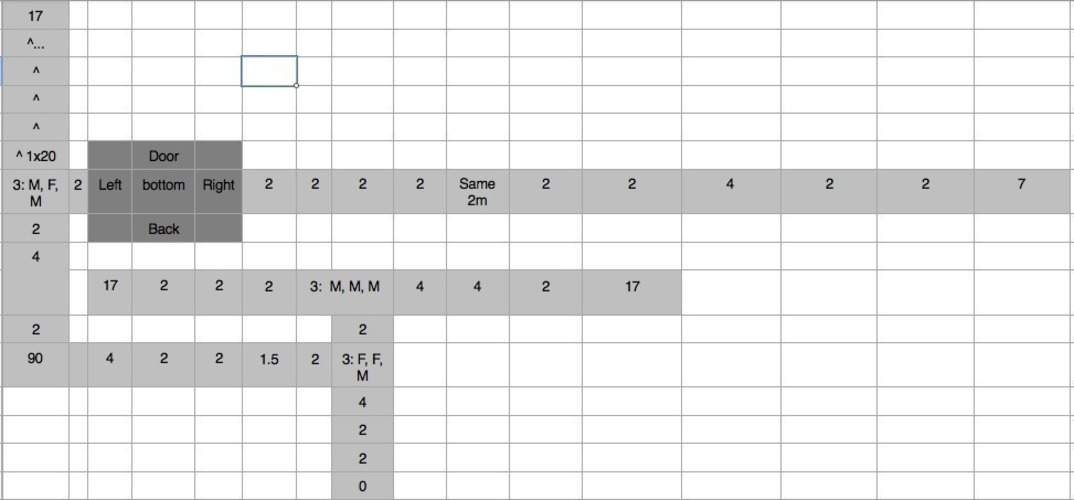 No Prints Yet

Be the first to upload a Print for this Design!
The Revolution Media Group Cable Chain System | Specifically Designed for the Rep Rap Prusa Medel Rework i3 and our version the Revolutioni3.  The parts also  work nicely in any project of your own configuration. You can download the entire system here  or download individual files for free as you need them.  Payment here is if you want to pay us $1 for our design work, and you want to download all parts as one download.  If you would prefer to have them for free, simply download each file individually. 
Cable chain system that completely covers all cables for the Prusa i3 Rework design build. Specifically designed for RYERSON University in Toronto Canada. This is our new standard system for the REVOLUTION i3, our latest 3D printer release. 
Our Revolution Media Group Cable Chain System allows you to create a complete cable covering system that changes direction, attaches to motors, power boxes, buttons... All cables covered!   
   We designed this cable chain system for our Revolutioni3 3D printers.  A fleet of our printers are in Ryerson University which is Canada's leading technical institute.  We designed the cable chain system for Ryerson University to protect all cables as the printers are moved around classrooms, and many students are handling them. 
Revolution Media Group is a proud member of the open source 3D printing community.  We are firm believers in the open source concept that promotes payment to designers.  Small amounts of payment for hours of design work allows designers and artists to keep doing what they love and share their talent.  We support pinshape as they are promoting payment to the designer.  Welcome to the evolution of the revolution. 
CABLE CHAIN SYSTEM SCHEMATIC AND WIRE SYSTEM LENGTH REQUIREMENTS: 
For the schematic and key see the pictures section. There is a picture of the system in flow chart form and the Number Key beside. 
Note that your RepRap Prusa i3 Rework wire lengths may need to be changed due to our cable chain system design. Here is the specific Wire Lengths needed For our Cable Chain System: Left Z Motor = 70cm Right Z Motor = 100cm Power Button = 70cm Z End Stop = 50cm X Motor = 60cm Y End Stop = 65cm Power Cable = 60cm Extruder Fan = 90 cm Extruder motor = 60cm Thermister = 105 cm Hot End Power Cables = 65cm
electronics_box__top_and_bottom_with_cable_chain_connector__revolutioni3.stl
101 KB
electronics_box__back_side__revolutoini3.stl
45.2 KB
electronics_box__left_side__revolutoini3.stl
159 KB
electronics_box__door_revolutoini3.stl
73.2 KB
electronics_box__right_side__revolutoini3.stl
157 KB
P3DR_Power_Button_Box_To_Cable_Chain_Box_Only.stl
75.2 KB
P3DR_Nema17_To_Cable_Chain_Opposite_Connection.stl
78.6 KB
P3DR_Cable_Chain_Link_Female_Reverisble_To_Power_Supply_Cable.stl
41.3 KB
P3DR_4-Way_Cable_Chain_Connection_2male2female.stl
116 KB
P3DR_Cable_Chain_Horizontal_To_Vertical_Twist_Connector.stl
92.1 KB
P3DR_3-Way_Cable_Chain_Two_Male_One_Female_Connections.stl
119 KB
P3DR_Cable_Chain_Link_Male_Reverisble_To_Power_Supply_Cable_.stl
39.9 KB
P3DR_Cable_Chain_90_Degree_Direction_Changer__reversed_.stl
58.8 KB
P3DR_Cable_Chain_Link_Same_Connection__Reversible__2_Female.stl
80.6 KB
P3DRNema17ToCableChainReversable.stl
67.2 KB
CableChainEnds.stl
660 KB
P3DR_Power_Button_Box__Yvan__To_Cable_Chain_Female_Reversible.stl
141 KB
P3DR_Cable_Chain_Extender_Link.stl
84.8 KB
P3DR_Cable_Chain_Link_Same_Connection__Reversible__2_Male.stl
82.1 KB
P3DR_Cable_Chain_Link_Extender_Reversible.stl
90.9 KB
P3DR_Cable_Chain_Twist_Connector__reversed_.stl
81.8 KB
P3DR_Cable_Chain_Link_Reversible.stl
62.9 KB
P3DR_3-Way_Cable_Chain_Connection_2female1male.stl
107 KB
P3DR_Cable_Chain_90_Degree_Direction_Changer.stl
58.8 KB
P3DR_Cable_Chain_End_Link_Female_Reversible.stl
65.4 KB
P3DR_Cable_Chain_Link_1.5x_length_Reversible.stl
109 KB
P3DR_Cable_Chain_4_Runner__Reversible_.stl
140 KB
P3DR_3-Way_Cable_Chain_Connector_3female.stl
103 KB
P3DR_3-Way_Cable_Chain_Connection_3male.stl
102 KB