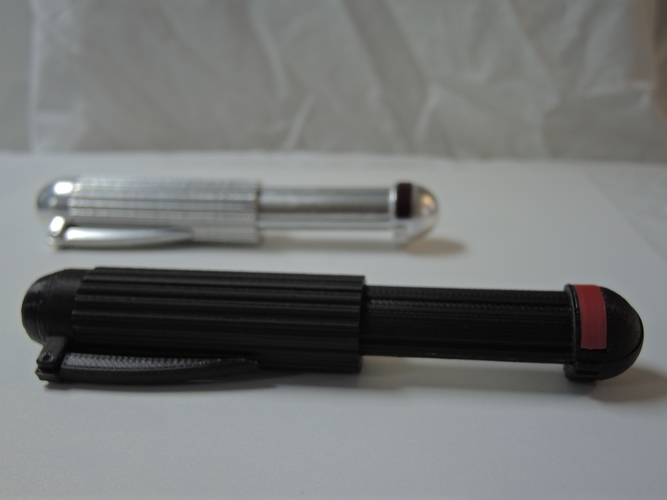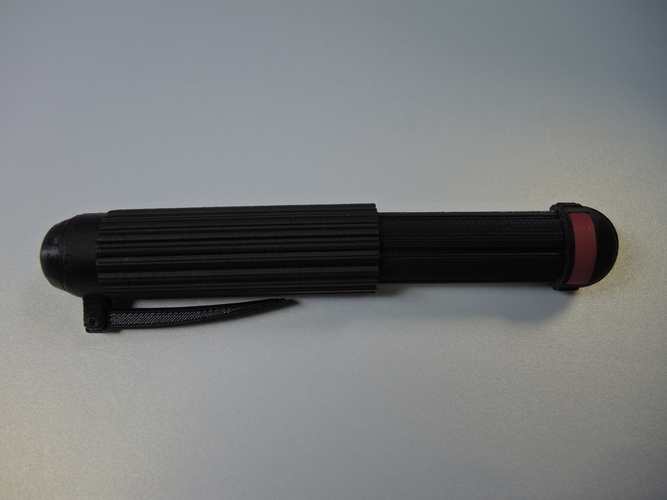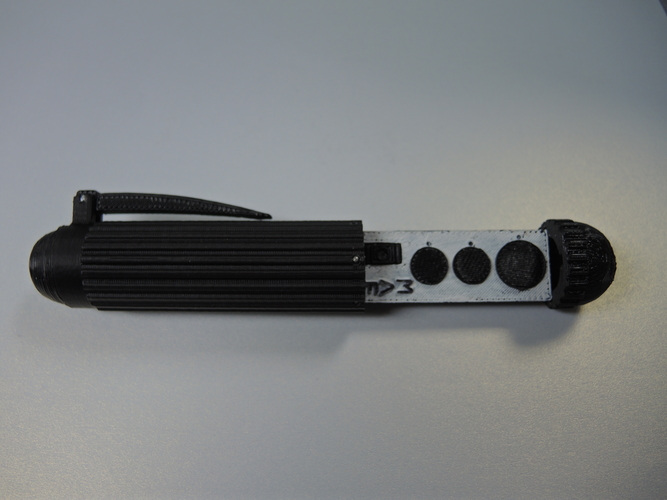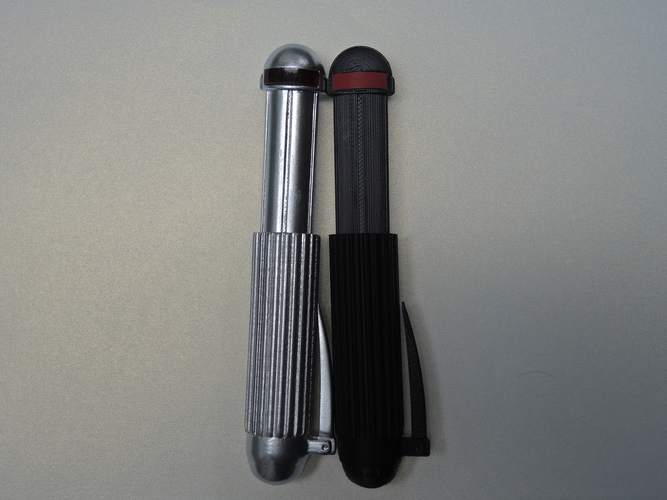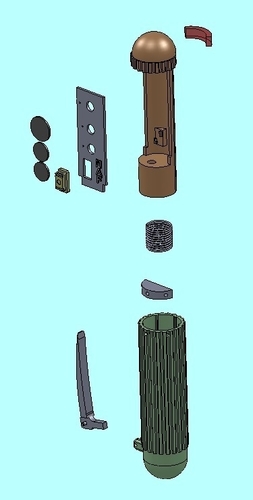 No Prints Yet

Be the first to upload a Print for this Design!
My take on the Neuralyzer from Men In Black. I have included materials needed here, but I also did an instructional video on how to make and assemble this: https://youtu.be/5wGICZJXiCg
Please note that the best way to show your appreciation and keep up to date on my latest 3D printing projects is to head over to my YouTube channel and subscribe! https://www.youtube.com/channel/UCeQR9E-MPwBqEpuaIJiE4CQ
Note: The "chromed" version shown in some of the pictures is from a more advanced build and requires a lot more post-processing (sanding, priming, and painting), as well as some electronics.
STL quantities to print: 
Bottom Shell, MIB Neuralyzer {QTY 1x} 
Clip Lever, MIB Neuralyzer {QTY 1x} 
Display Panel, MIB Neuralyzer {QTY 1x} 
Large Dial, MIB Neuralyzer {QTY 1x} 
Small Dial, MIB Neuralyzer {QTY 2x} 
Red Flashly Part, MIB Neuralyzer {QTY 1x} 
Switch Cover, MIB Neuralyzer {QTY 1x} 
Top Cover, MIB Neuralyzer {QTY 1x} 
Top, MIB Neuralyzer {QTY 1x}
MIB Neuralizer - BOM- Easy Build.pdf
38.3 KB
Switch Cover, MIB Neuralyzer.STL
35.4 KB
Small Dial, MIB Neuralyzer.STL
19.8 KB
Red Flashly Part, MIB Neuralyzer.STL
8.68 KB
Large Dial, MIB Neuralyzer.STL
18.9 KB
Display Panel, MIB Neuralyzer.STL
68.1 KB
Clip Lever, MIB Neuralyzer.STL
33.4 KB
Bottom Shell, MIB Neuralyzer.STL
312 KB
Top, MIB Neuralyzer.STL
201 KB
Top Cover, MIB Neuralyzer.STL
55.2 KB