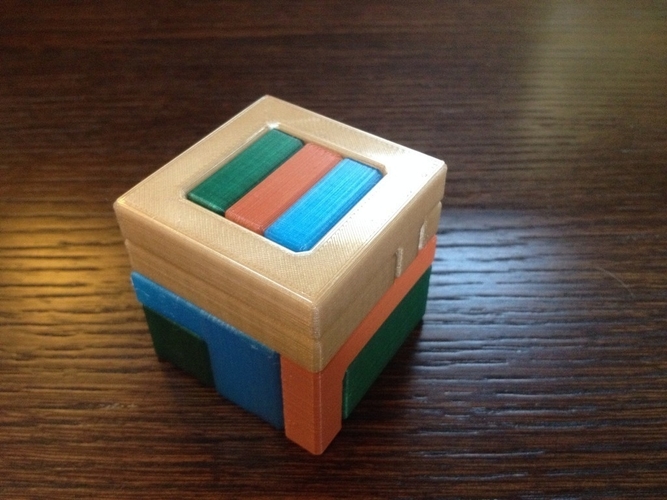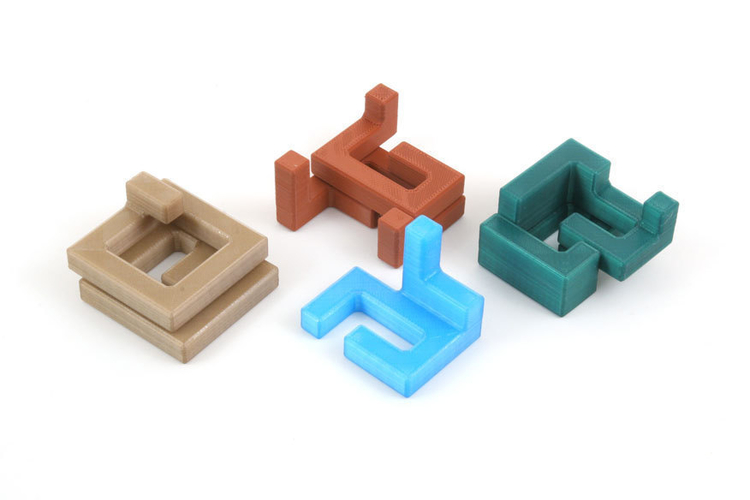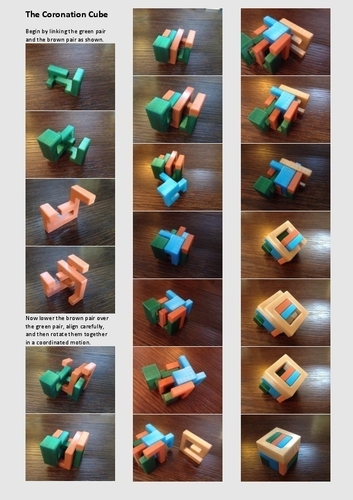 No Prints Yet

Be the first to upload a Print for this Design!
Summary This puzzle was my entry for the 2014 IPP Puzzle Design Competition. http://www.johnrausch.com/Desi... It is an interlocking 5x5x5 cube which is 99% printable without support. Only the short tab on the ring piece needs support turned on. http://puzzlewillbeplayed.com/... If you like this puzzle perhaps you would consider purchasing my latest and best design from here https://pinshape.com/items/426...
Print Settings Printer: Mendel90 Rafts: No Supports: Yes Resolution: 0.2 mm Infill: 25 Notes: A nice easy print that only needs support for one of the pieces. Post-Printing The puzzle is not easy to solve as it requires rotations. I have included the solution document here, but please feel free to try and solve it on your own first if you feel up to the challenge. How I Designed This this puzzle was designed using Live Cubes and then replicated in Burr Tools. The STL files were exported from Burr Tools with cube size 10 mm, bevel 1 mm and offset 0.07 mm.
coronation_cube_solution.pdf
587 KB
99PerCent_S7_10_1_007.stl
28.3 KB
99PerCent_S5_10_1_007.stl
21 KB
99PerCent_S2_10_1_007.stl
25.7 KB
99PerCent_S3_10_1_007.stl
27.2 KB
99PerCent_S6_10_1_007.stl
27.3 KB
99PerCent_S1_10_1_007.stl
25.7 KB
99PerCent_S4_10_1_007.stl
27.2 KB