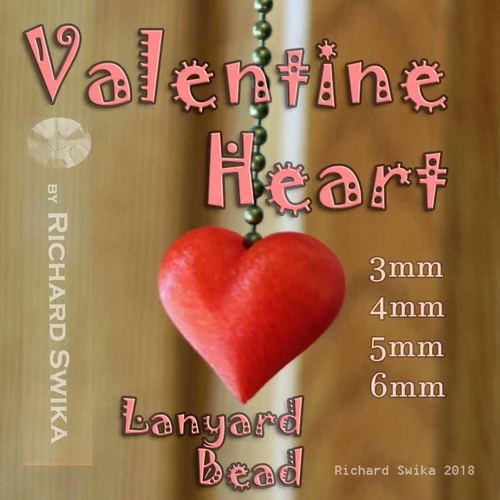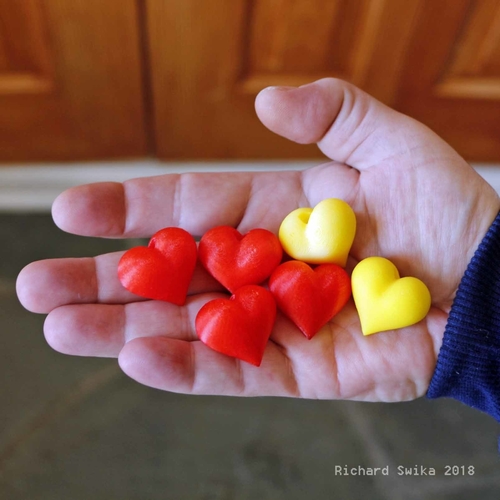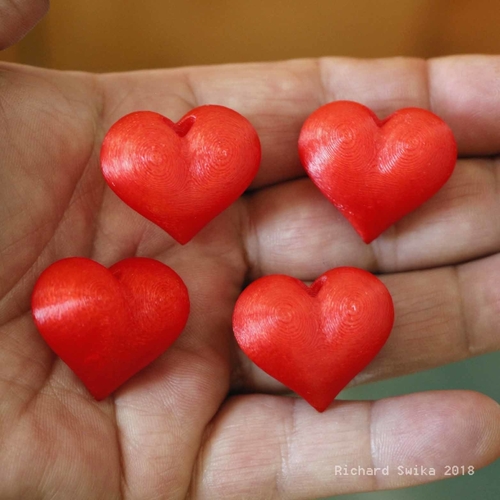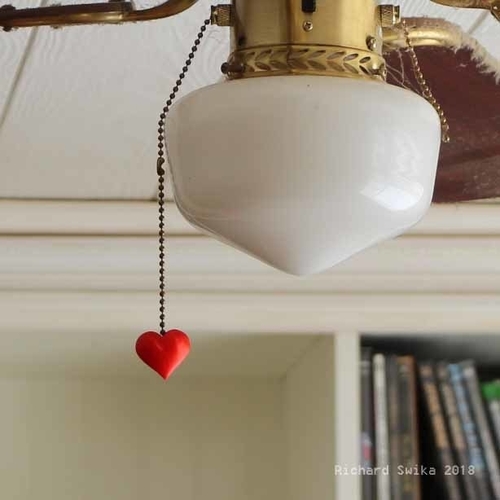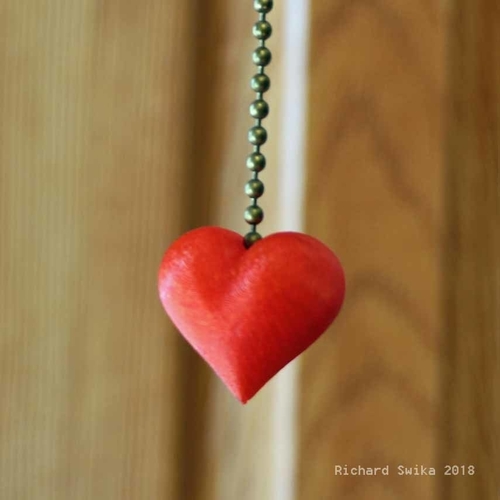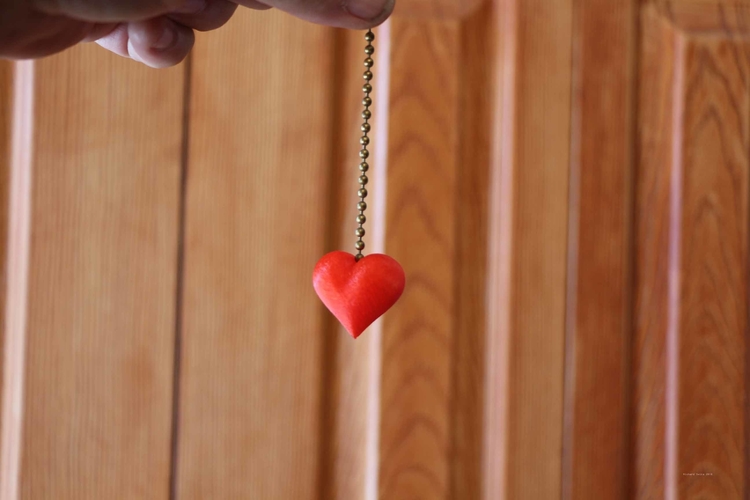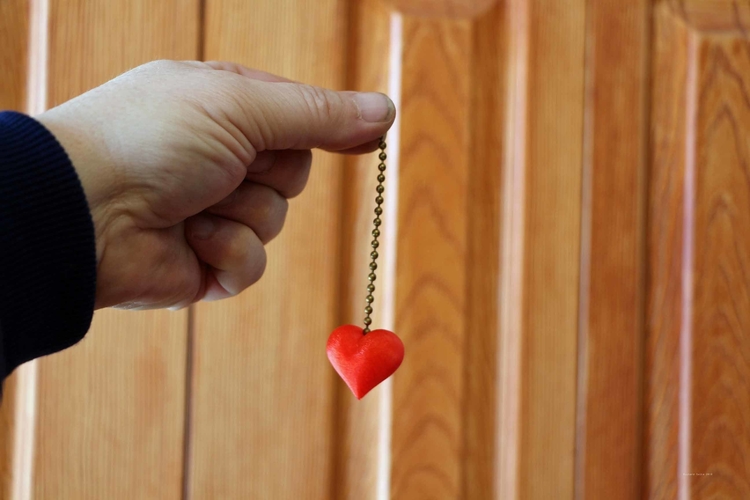 Here is an easy print Valentine Heart Lanyard Bead. It comes in hole sizes from 3mm to 6mm. 
Use it for a jewelry bobble (3mm), lamp cord pull (4mm hole), shoelace end (5mm hole), paracord lanyard (6mm hole) or just about anything else you can think up where a cord or chain needs an end bobble. Choose the next size up from your cord diameter. Print it as oriented so the flat back side is on the build plate and you'll only need a tiny bit of support. I provided an optional back cover you can glue on to eliminate the flat surface on the back that printed against the build plate.
It takes about 1/2 hour to print and uses less than 5 grams of material (on my printer). Print them for all your sweethearts!
Heart-Lanyard-Bead_Back.stl
348 KB
Heart-Lanyard-Bead-3mm_Hole.stl
2.79 MB
Heart-Lanyard-Bead-4mm_Hole.stl
2.74 MB
Heart-Lanyard-Bead-5mm_Hole.stl
2.7 MB
Heart-Lanyard-Bead-6mm_Hole.stl
2.66 MB