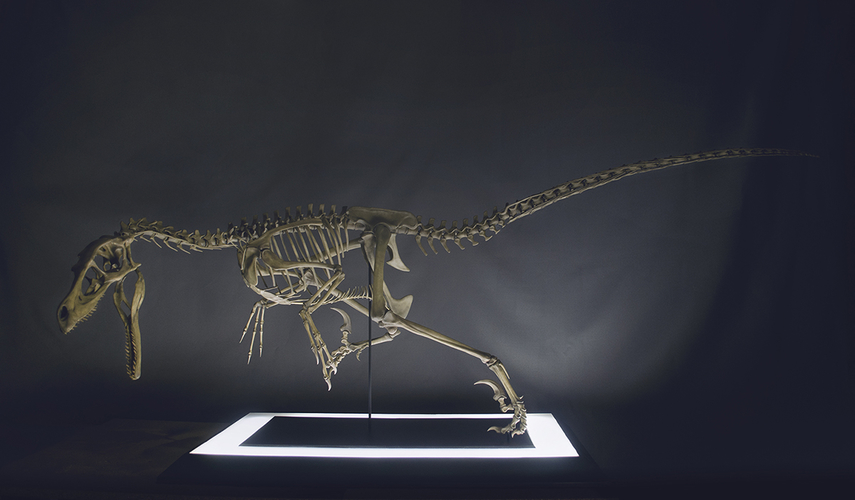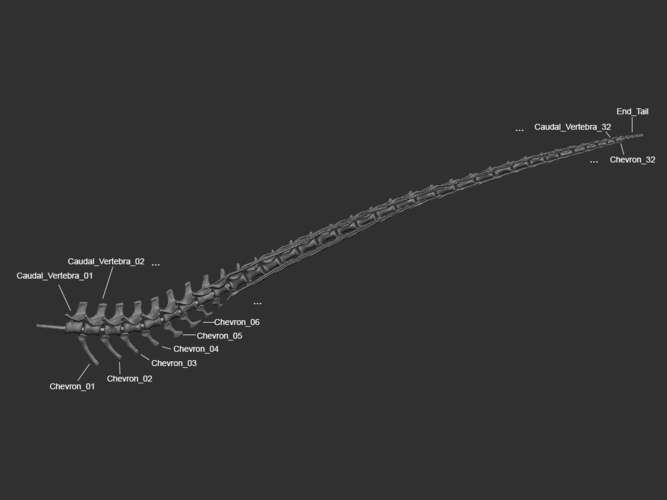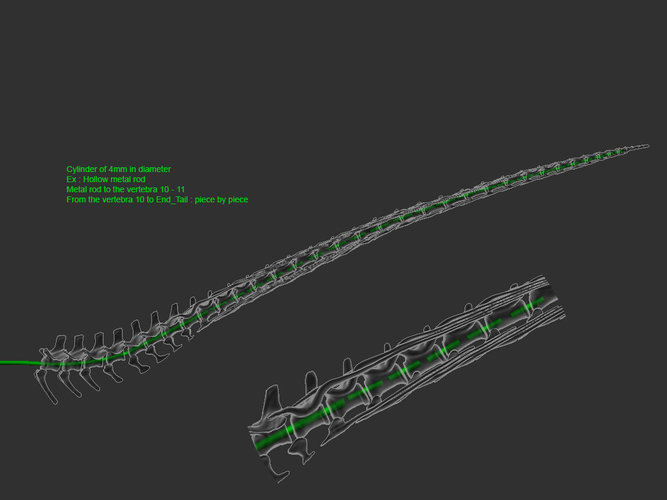 No Prints Yet

Be the first to upload a Print for this Design!
Here is the Part04 of the full size Velociraptor skeleton.
Sculpted with Zbrush.
Contents: Tail.
The size of skeleton in basic pose : Lenght = +- 179cm.  Height = +- 65cm.
When you can do it = 0% infill for the body parts. For the parts of the tail = 50%  - 70% infill to counterbalance.
Nozzle : 0,4mm
Layer : 0,1mm
Speed: 30 - 50 mm/s
Support: yes
Reference images for assembly : https://www.dropbox.com/s/52q0dm6myja4fst/REF_Velociraptor_Assembly.zip?dl=0
If you have a problem or a question, contact me: [email protected]
Caudal_Vertebra_01.OBJ
1.12 MB
Caudal_Vertebra_02.OBJ
2.9 MB
Caudal_Vertebra_03.OBJ
2.4 MB
Caudal_Vertebra_04.OBJ
2.62 MB
Caudal_Vertebra_05.OBJ
2.25 MB
Caudal_Vertebra_06.OBJ
2.06 MB
Caudal_Vertebra_07.OBJ
1.41 MB
Caudal_Vertebra_08.OBJ
1.78 MB
Caudal_Vertebra_32.OBJ
241 KB
Caudal_Vertebra_28.OBJ
395 KB
Caudal_Vertebra_25.OBJ
1.12 MB
Caudal_Vertebra_23.OBJ
1.25 MB
Caudal_Vertebra_20.OBJ
1.63 MB
Caudal_Vertebra_17.OBJ
1.82 MB
Caudal_Vertebra_14.OBJ
1.79 MB
Caudal_Vertebra_10.OBJ
2.09 MB
Caudal_Vertebra_30.OBJ
314 KB
Caudal_Vertebra_09.OBJ
2.57 MB
Caudal_Vertebra_11.OBJ
1.79 MB
Caudal_Vertebra_12.OBJ
1.88 MB
Caudal_Vertebra_13.OBJ
1.81 MB
Caudal_Vertebra_15.OBJ
1.74 MB
Caudal_Vertebra_16.OBJ
1.82 MB
Caudal_Vertebra_18.OBJ
1.67 MB
Caudal_Vertebra_19.OBJ
1.6 MB
Caudal_Vertebra_21.OBJ
1.59 MB
Caudal_Vertebra_22.OBJ
1.35 MB
Caudal_Vertebra_24.OBJ
1.34 MB
Caudal_Vertebra_26.OBJ
1.33 MB
Caudal_Vertebra_27.OBJ
855 KB
Caudal_Vertebra_29.OBJ
346 KB
Caudal_Vertebra_31.OBJ
286 KB