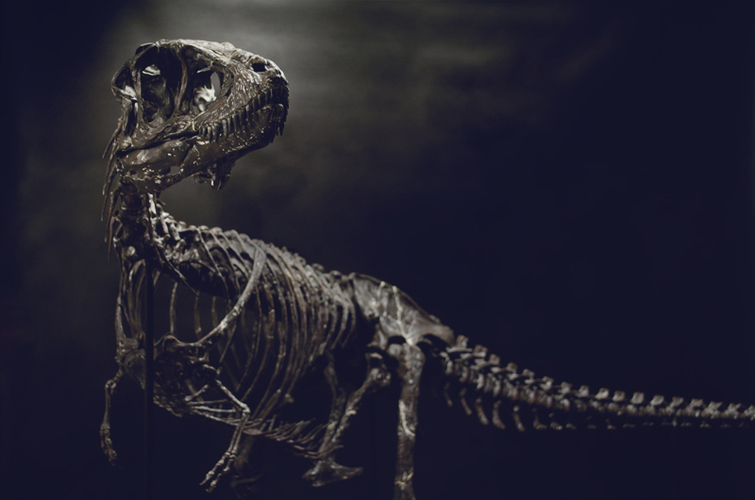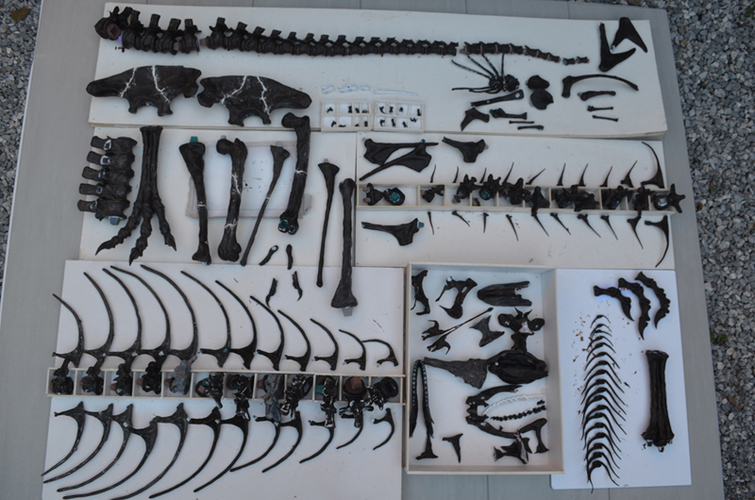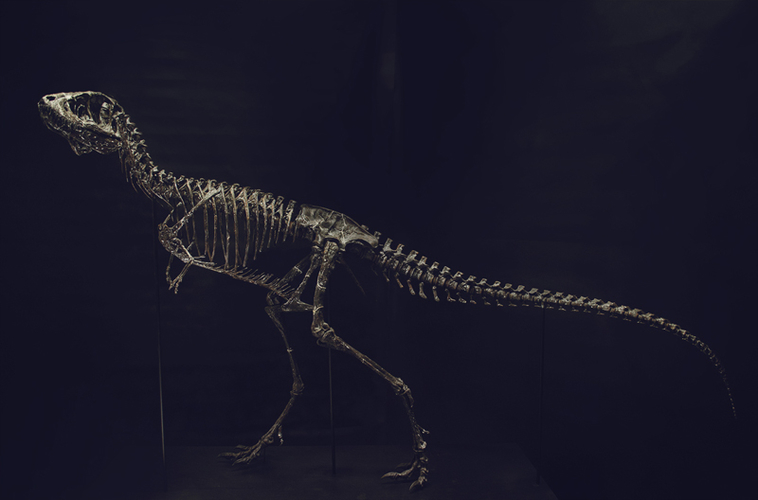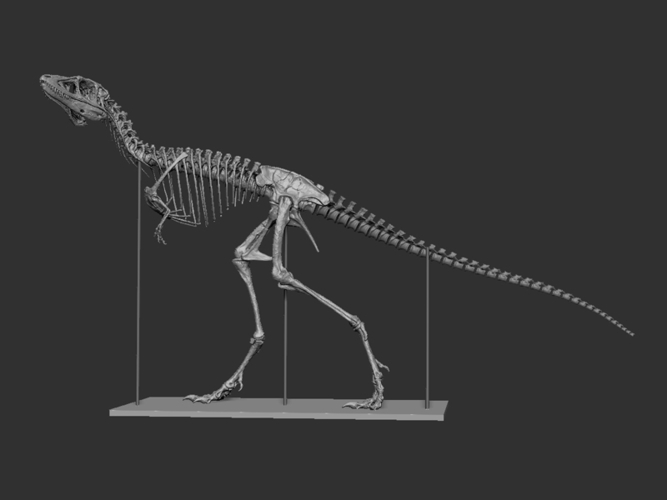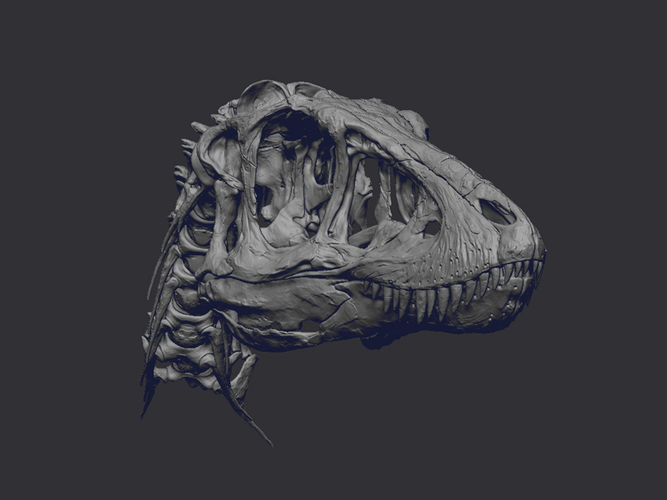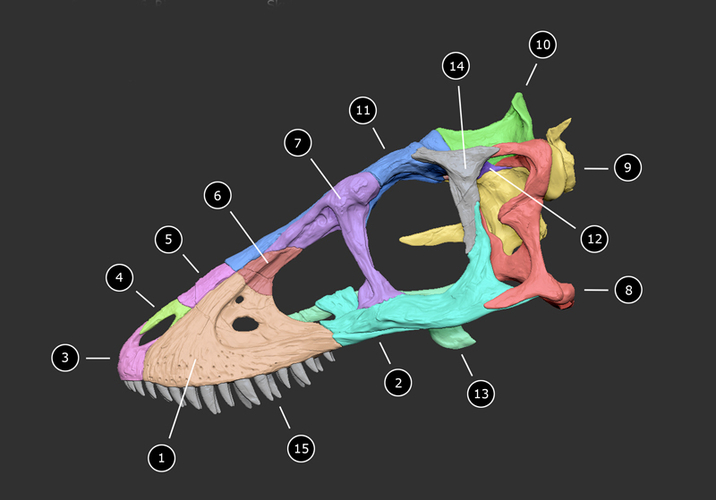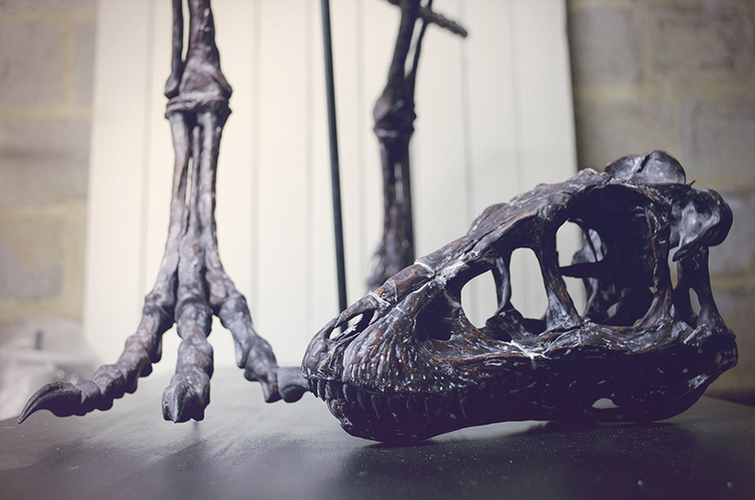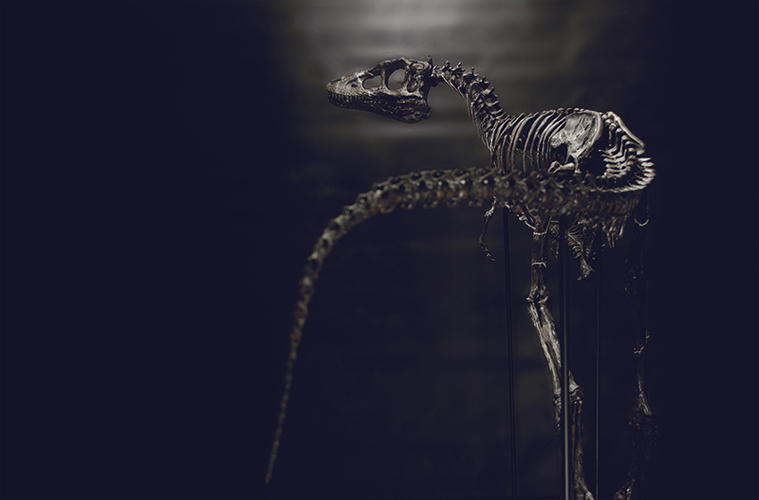 Here is Elby: little black beauty 
Part 01/10  : The skull
Life size baby T-rex skeleton (2 years old).  A complex and complete fossil skeleton.  Sculpted with Zbrush and based on Chomper and Trix scans/pictures.
The size of the skeleton (in this pose)  : Lenght = +- 165cm.  Height = +- 100cm. 
All bones can be printed in a 20cm x 20cm x 20cm build volume.
Total printing time : +- 539h
Nozzle : 0,4mm and 0,6mm
Layer : 0,1mm
Speed: 40 - 50 mm/s (20mm/s to print the teeth)
Infill: Skull: 0%, body: 10%, tail: 30%
Support: yes
The PDF for assembly :  https://www.dropbox.com/s/8f7b...
Contact: [email protected]
Skull_Part_11.OBJ
4.43 MB
Skull_Part_10.OBJ
5.66 MB
Mandible_Part_01.OBJ
6.32 MB
Mandible_Part_02_Left.OBJ
5.08 MB
Mandible_Part_02_Right.OBJ
5.14 MB
Skull_Part_01.OBJ
5.59 MB
Skull_Part_02.OBJ
4.76 MB
Skull_Part_03.OBJ
3.82 MB
Skull_Part_04.OBJ
2.11 MB
Skull_Part_05.OBJ
1.42 MB
Skull_Part_06_Left.OBJ
4.41 MB
Skull_Part_06_Right.OBJ
4.5 MB
Skull_Part_07_Left.OBJ
3.96 MB
Skull_Part_07_Right.OBJ
3.95 MB
Skull_Part_08_Left.OBJ
5.99 MB
Skull_Part_08_Right.OBJ
5.99 MB
Skull_Part_09.OBJ
2.85 MB
Skull_Part_12_Left.OBJ
1.99 MB
Skull_Part_12_Right.OBJ
1.12 MB
Skull_Part_13.OBJ
5.03 MB
Skull_Part_14_Left.OBJ
3.22 MB
Skull_Part_14_Right.OBJ
3.24 MB