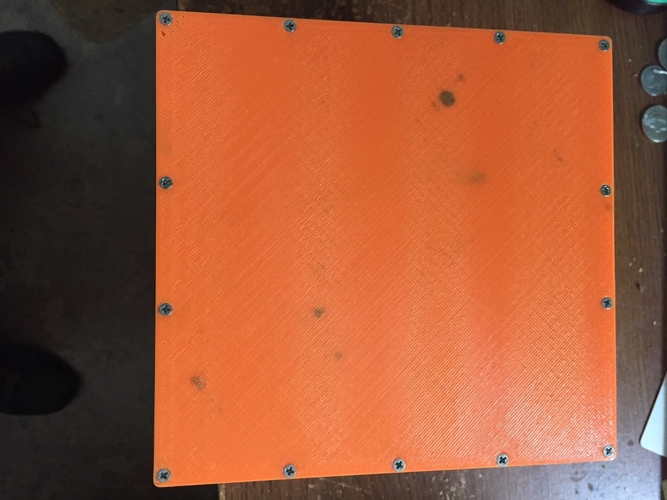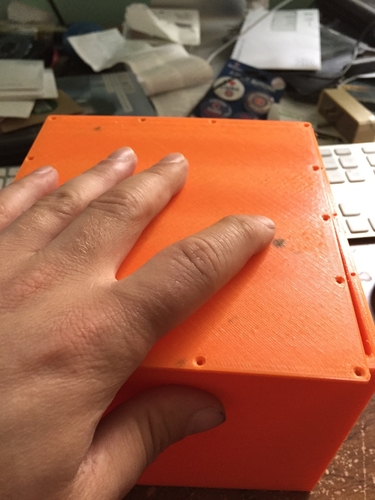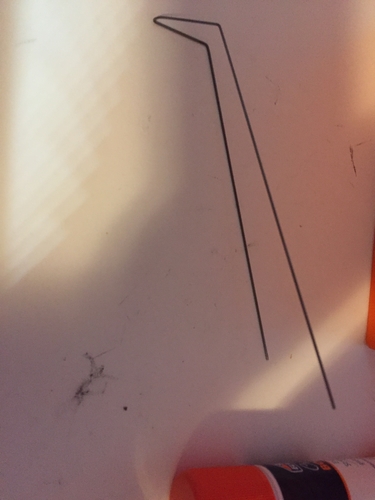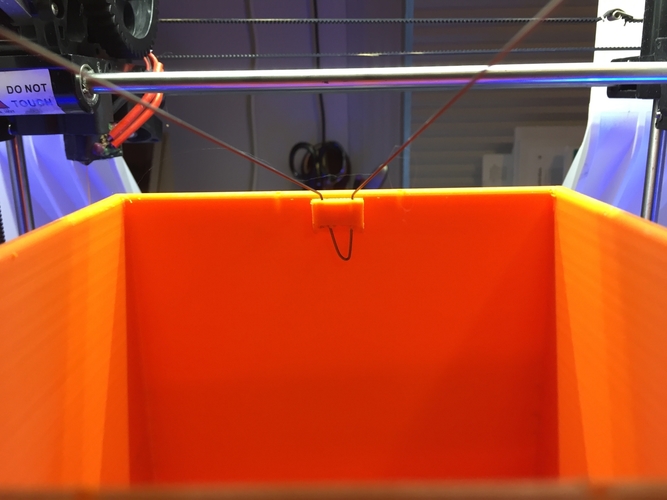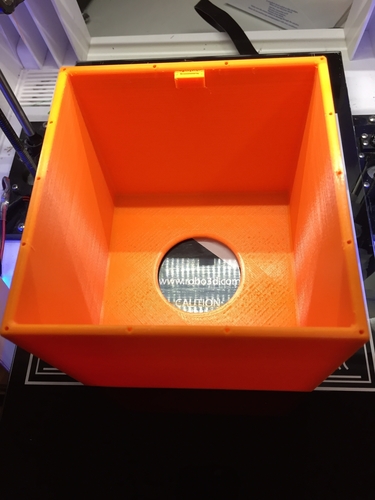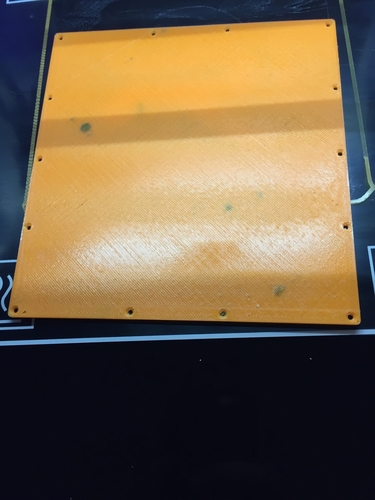 No Prints Yet

Be the first to upload a Print for this Design!
Summary
Playable Cajon has 2 prints; the body (long print) and the playing surface. The only thing I don't like is a strange buzzing sound from the snares; perhaps I made them too long or may be able to get the buzz out with adjustments. 
Print Settings
Printer Brand: 
Robo 3D
Printer: 
R1 ABS + PLA Model
Rafts: 
No
Supports: 
No
Resolution: 
High
Infill: 
30
Notes: 
Printing the body is a long 38 hour print at 30% infill. The playing surface is about a 4 hour print.
Post-Printing
Tools and supplies
1) Small screw driver 2) 14 flat sheet metal screws #2 x 3/8 3) Thin and bendable metal wire about 1mm thick 4) Printed Body and playing surface 5) Pliers or something to help bend the thin metal wire 6) Wire cutters
Using pliers fold the thin metal wire to this shape and cut off any extra wire. There is no exact measurement for how long you want the wires, if you want you can even put in a second folded wire. On mine I made the wire go almost to the bottom of the cajon. More contact more snare sound.
Place the folded wire in the slot on the body (I consider this the top). Make sure the wire sticks out above the cajon so it will contact the playing surface. Again -- more contact more snare sound. You can also see here you may be able to squeeze in a second wire.
Place the playing surface over the cajon body and line up the pilot holes. The wires pushing up make this a little tricky until the first couple screws are in. Start to screw in the screws partially. Make sure all of the screws are in before you tighten any of them all the way.
Make sure all of the screws are in before tightening. I like to tighten the screws the same as a drum head or car tire. Pick a screw then go straight across; try to make the tension as equal as you can.
PLAY!
cajon playing surface.stl
102 KB