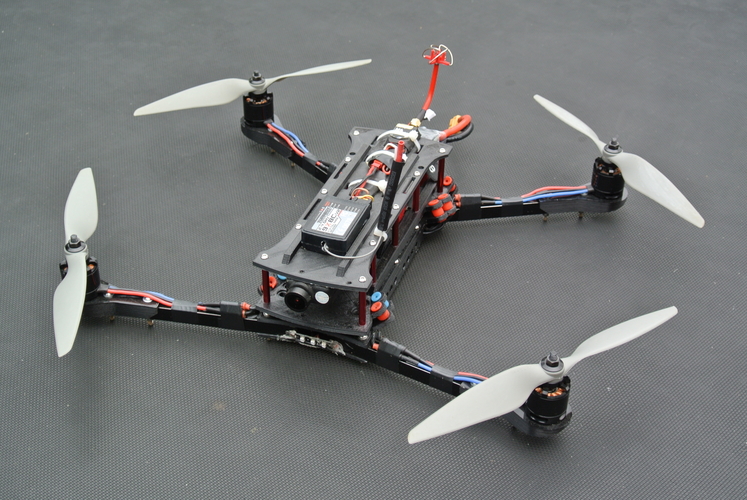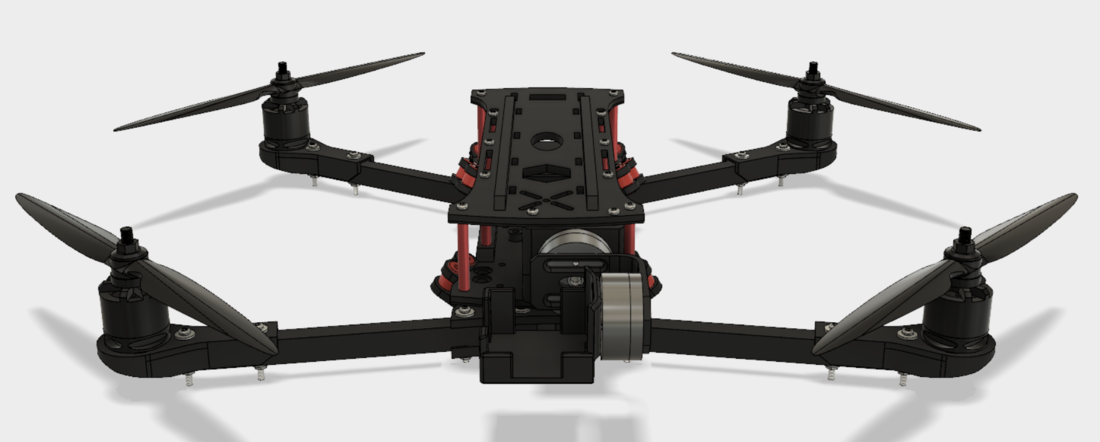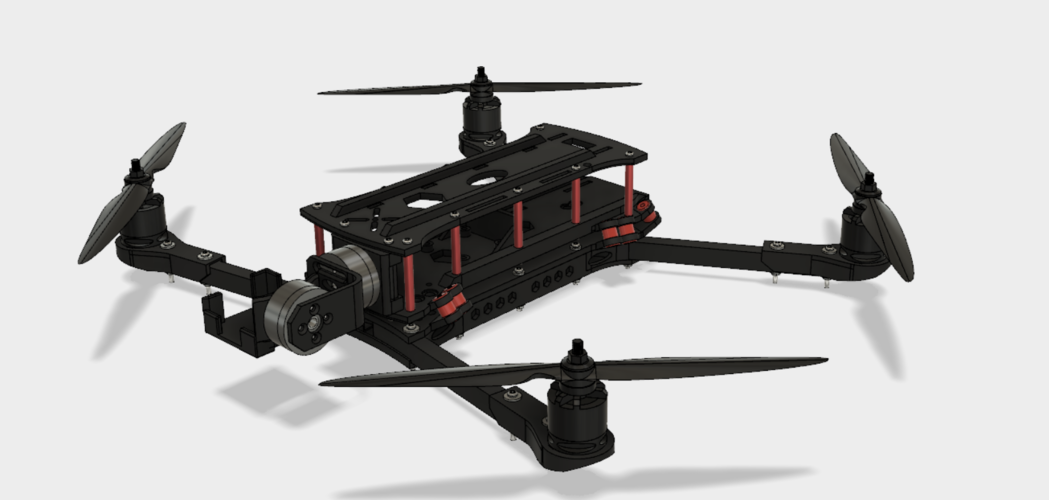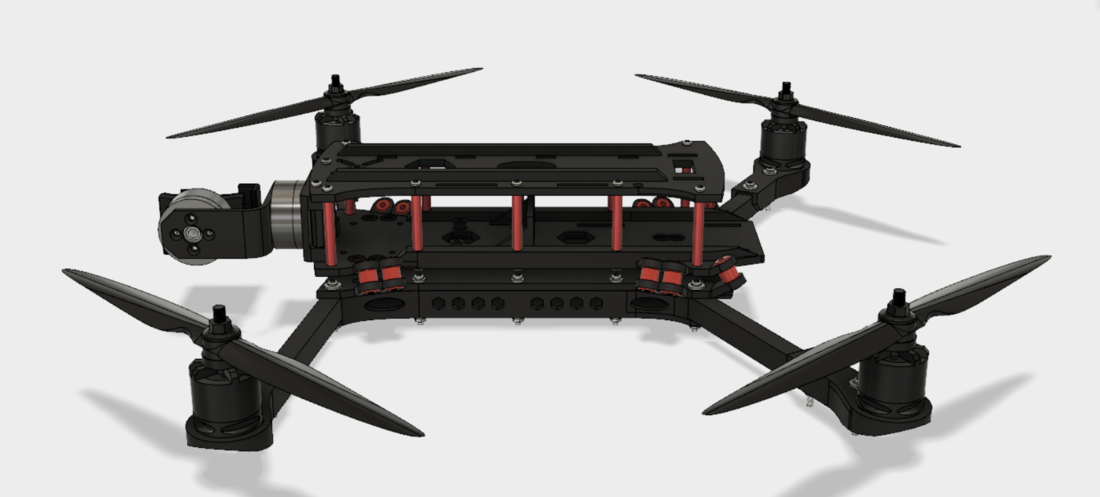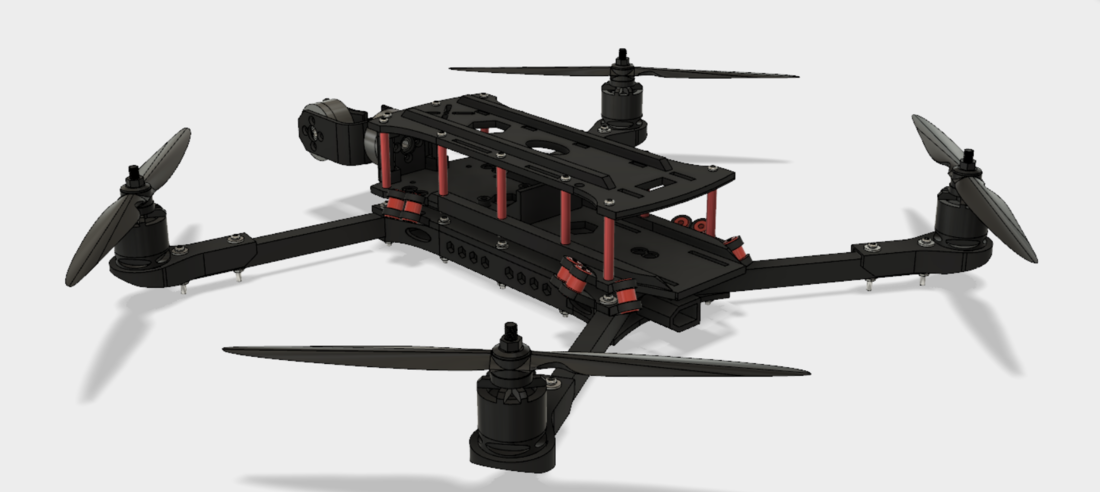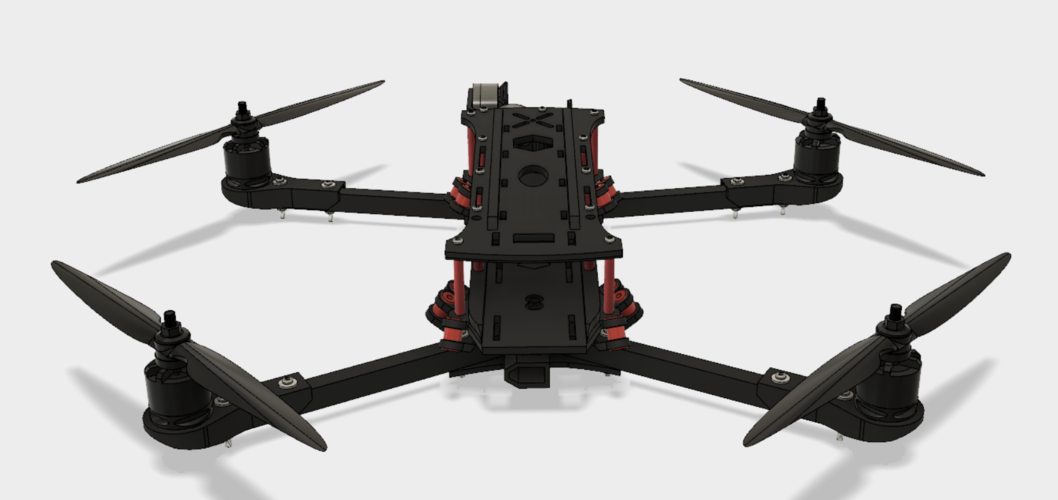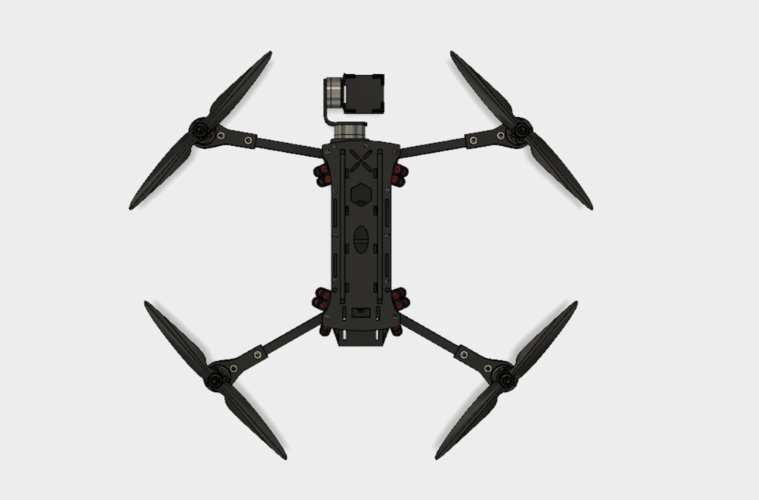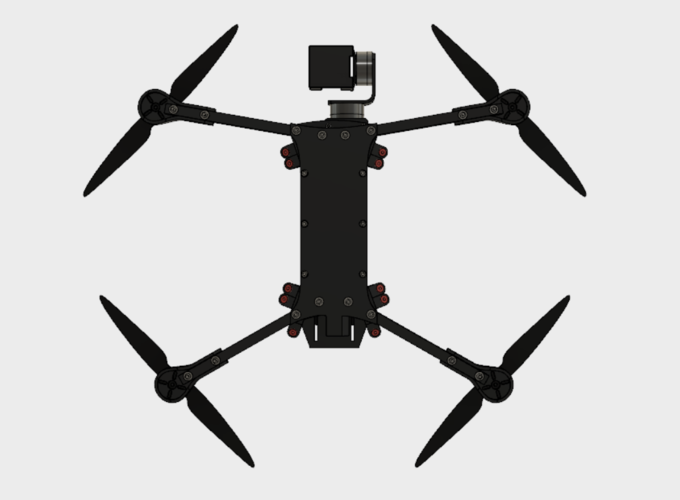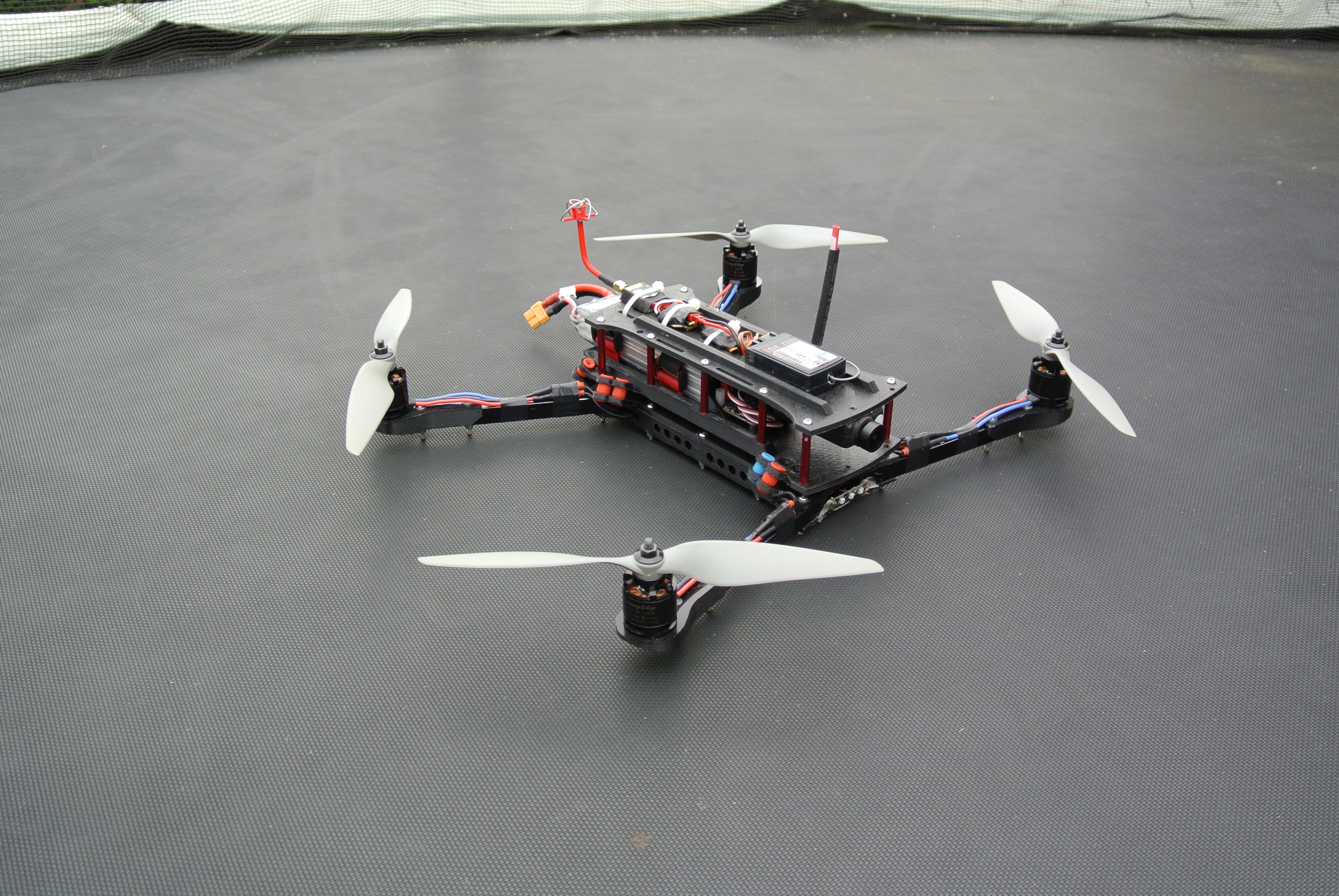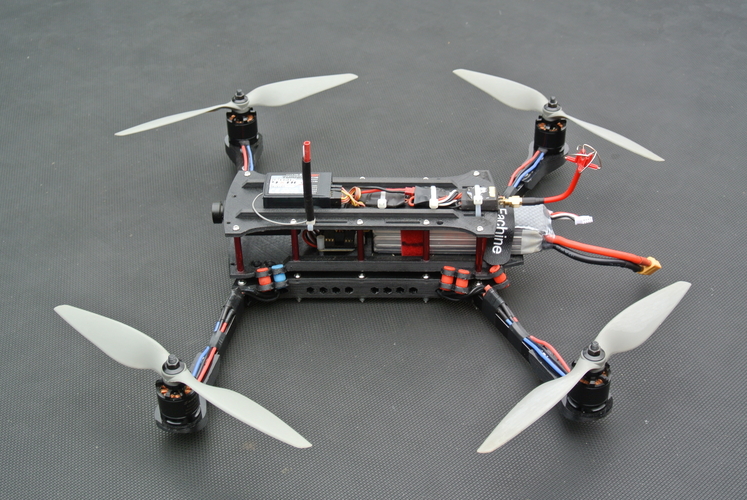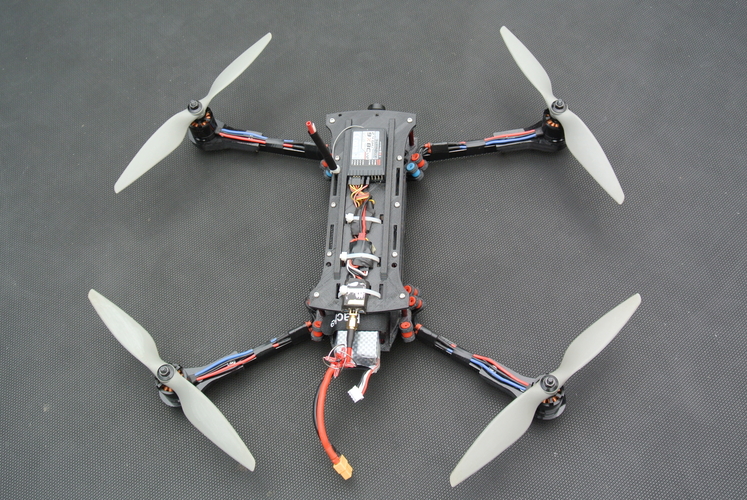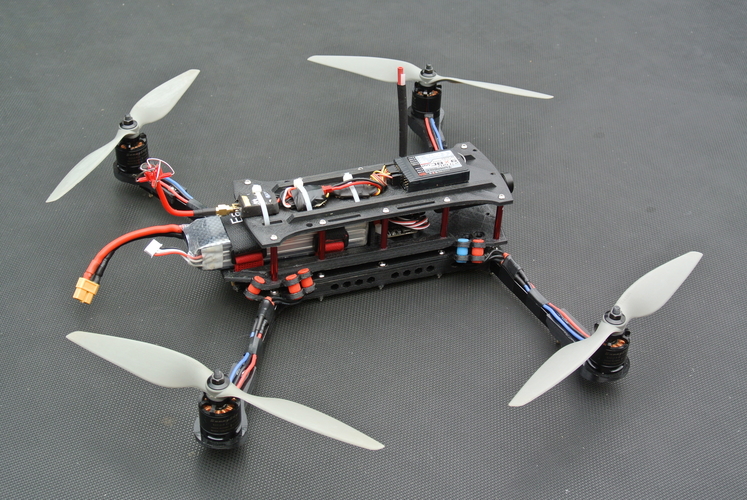 No Prints Yet

Be the first to upload a Print for this Design!
kl3d drone 3D print model
This drone is designed to be made at home with the help of a 3d printer, it has some remarkable features like the special design of the clean dirty section which results in smooth video footage. As well as if you would crash, you can easily reprint replace and repair your drone to get back in the air as soon as possible without waiting for replacement parts.
FEATURES:  - up to 9 inch propellers  - two axis gimbal for gopro session  - mounting holes for the tarot ZYZ22 brushless gimbal control board  - mounting holes for fpv board cameras  - clean dirty section for smooth footage  - flight controller is protected in case of a crash  - motor mount which accepts most motors 16mm to 19mm mounting holes  - flight controller mounting holes are 30.5mm to accommodate the naze32 or other similar flight controllers
REQUIREMENTS TO ASSEMBLE THE DRONE:  - 22 M3 25mm bolts  - 22 M3 lock nuts  - 44 M3 washers  - 20 M3 10mm bolts  - 10 M3 35mm standoffs  - 4 aluminium rectangular tube 10mm x 12mm x 165mm with holes at 8mm; 33mm; 125mm; and 156mm  - 6 to 10 anti-vibration rubber damping balls  - nylon nuts and bolts to secure your flight controller  - battery straps  You obviously also need all your electronics: motors; esc; fpv gear; receiver; batteries; flight controller; gimbal equipment; etc...  4000 to 5000 mAh 3cell recommended with 28mm motors.
This design is a drone destined to be 3d printed, ALL THE FILES ARE STL FILES OF THE PIECES AND ONLY OF THE PIECES WHICH ARE 3D PRINTABLE, ( stl files of the bolts, washers, nuts, standoffs, motors propellers, aluminium tubes, etc... are NOT included as they are not needed to 3d print this model, the screenshots are there to give a better overall view of the final assembled product).  By buying this design you agree to use this drone at your own risk and respect the reglementations of the place where you are flying in.
bottem part clean section.stl
322 KB
top part dirty section.stl
213 KB
top part clean section.stl
155 KB
gimbal motor mount roll axis.stl
96.9 KB
gimbal motor mount pitch axis.stl
95.4 KB
gimbal gopro session mount.stl
207 KB
bottem part dirty section.stl
254 KB